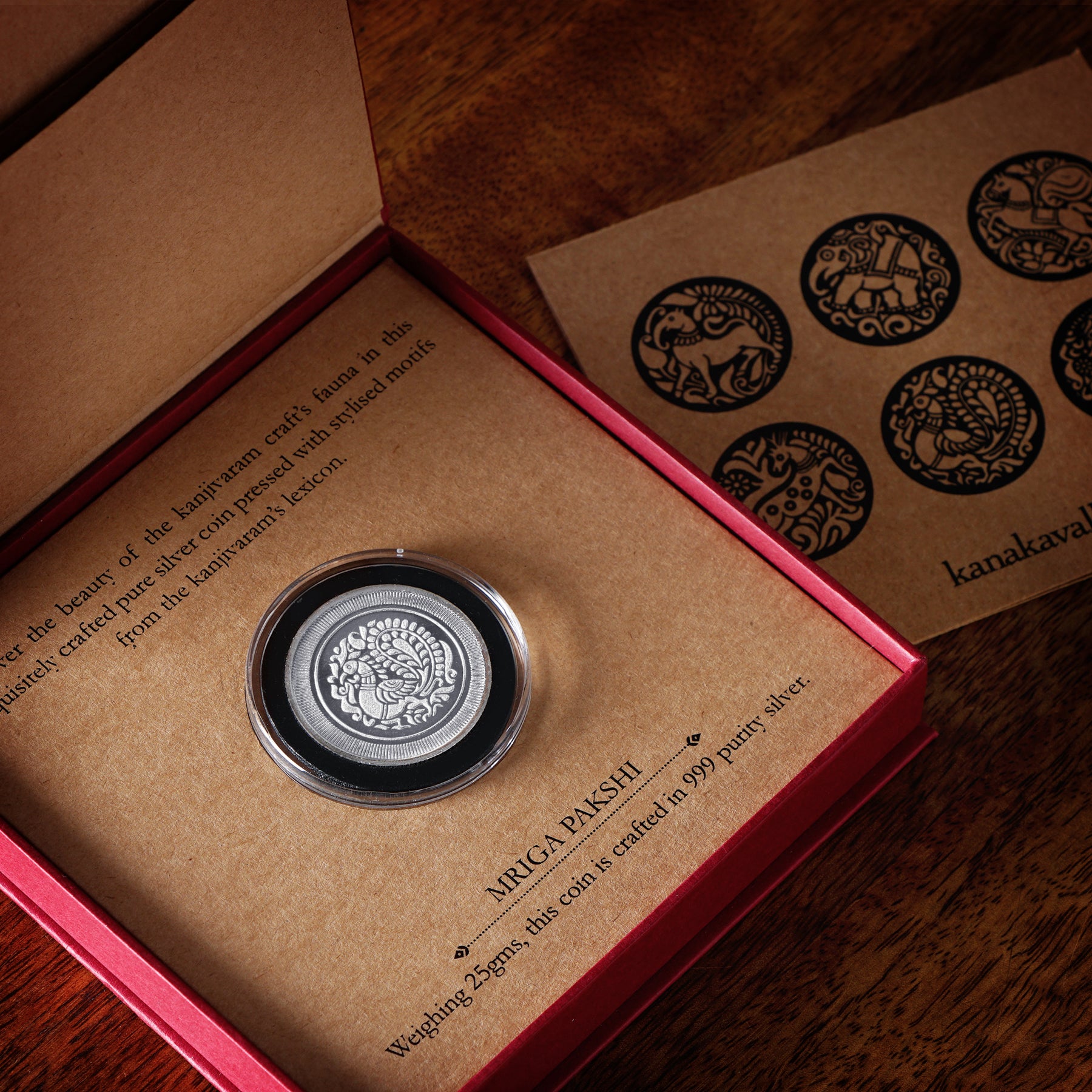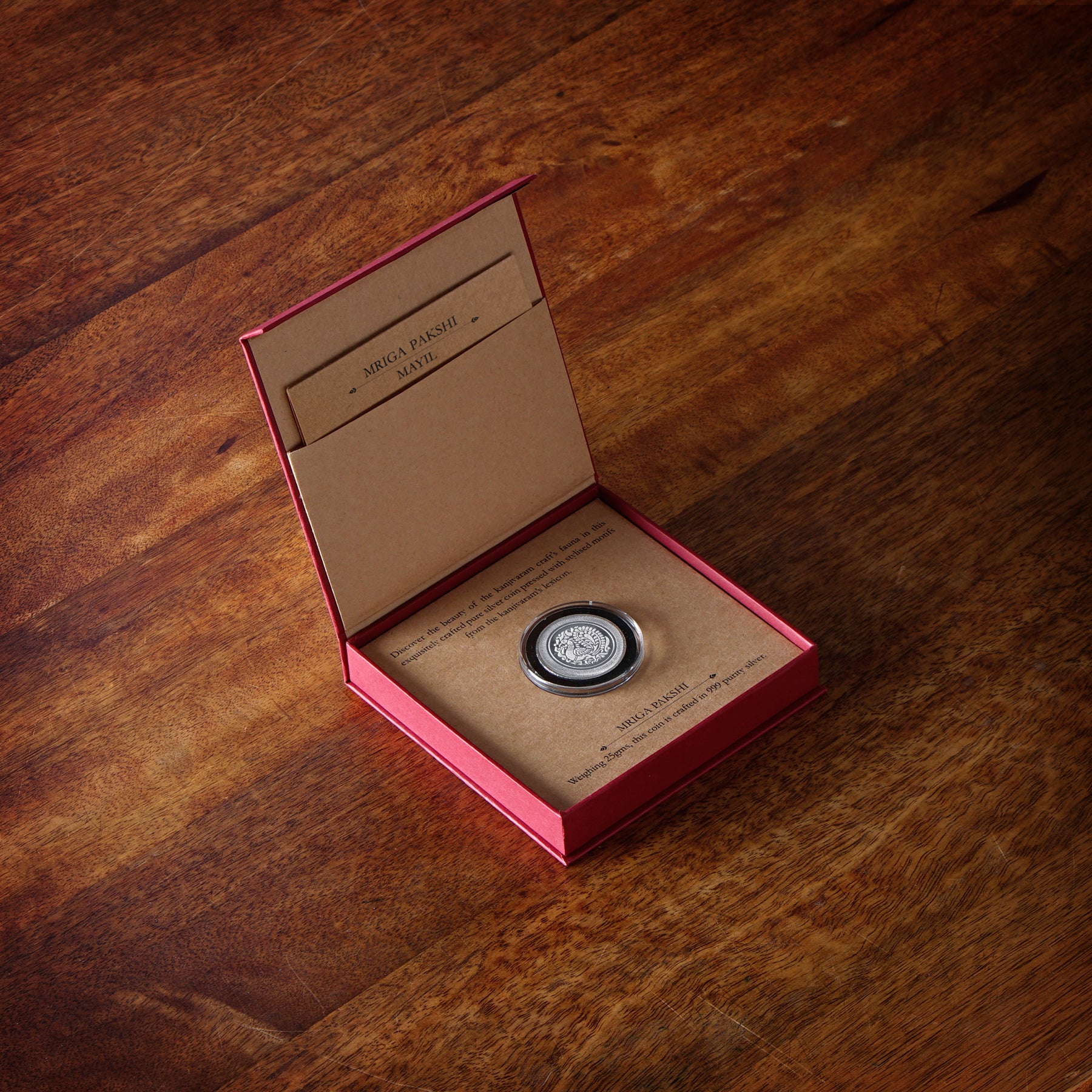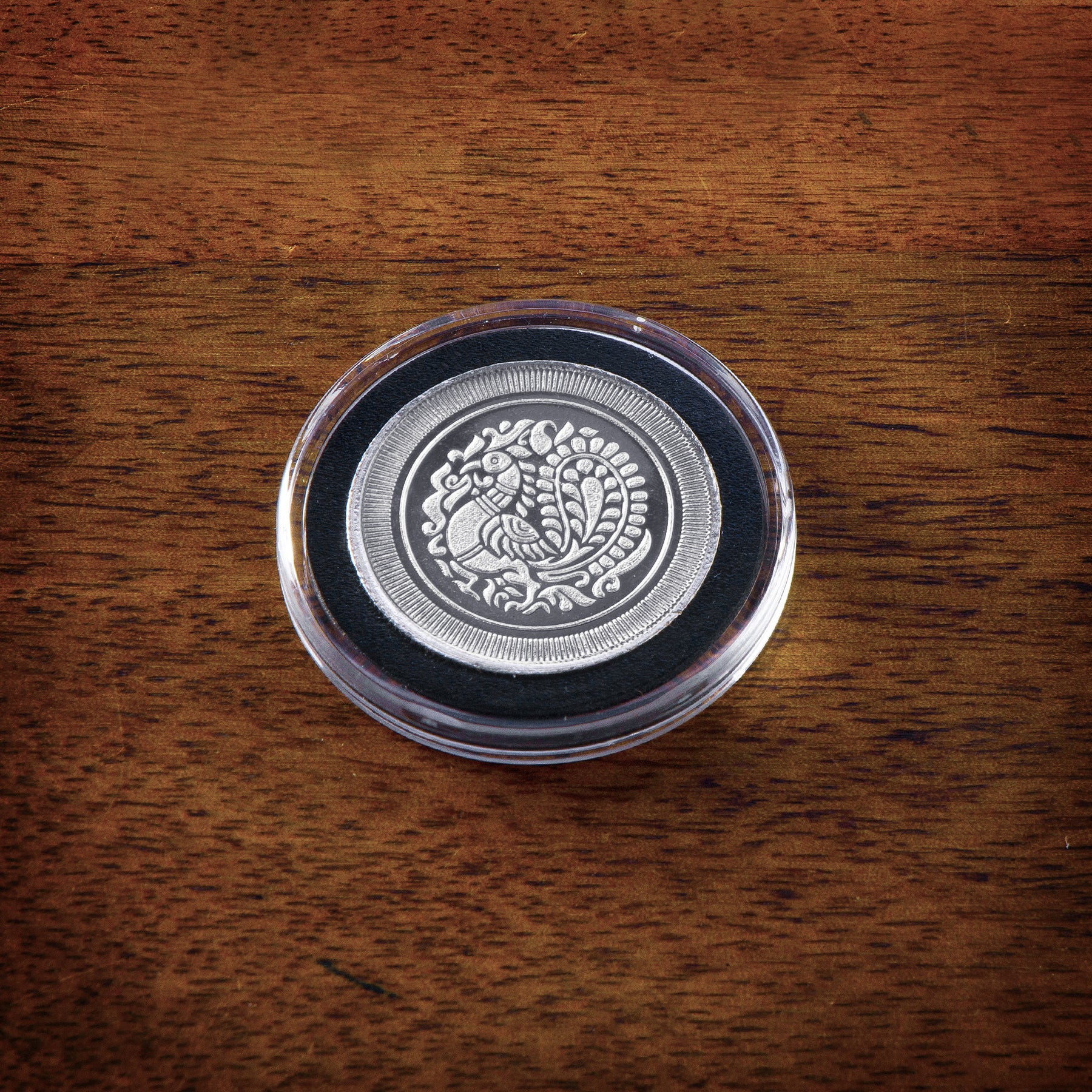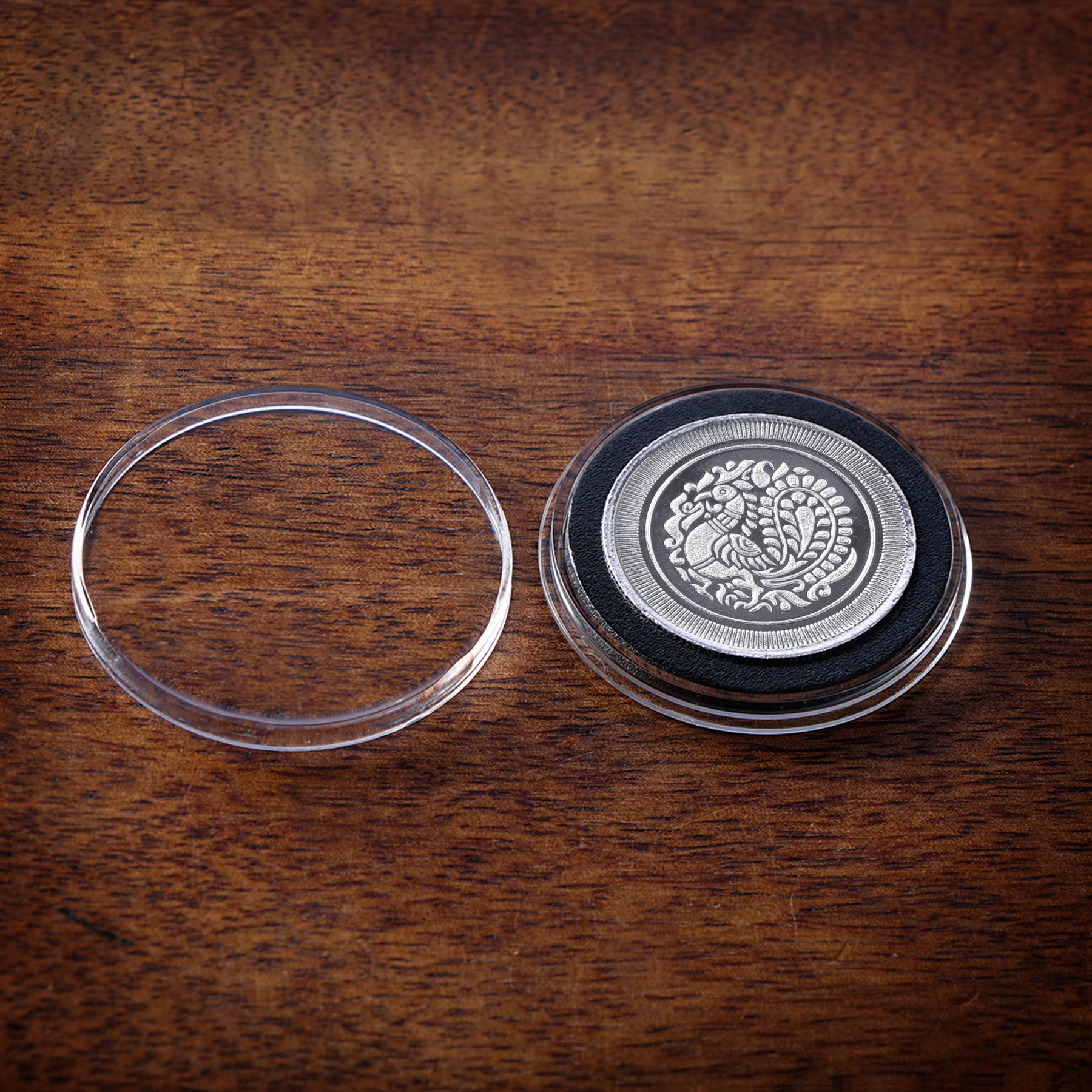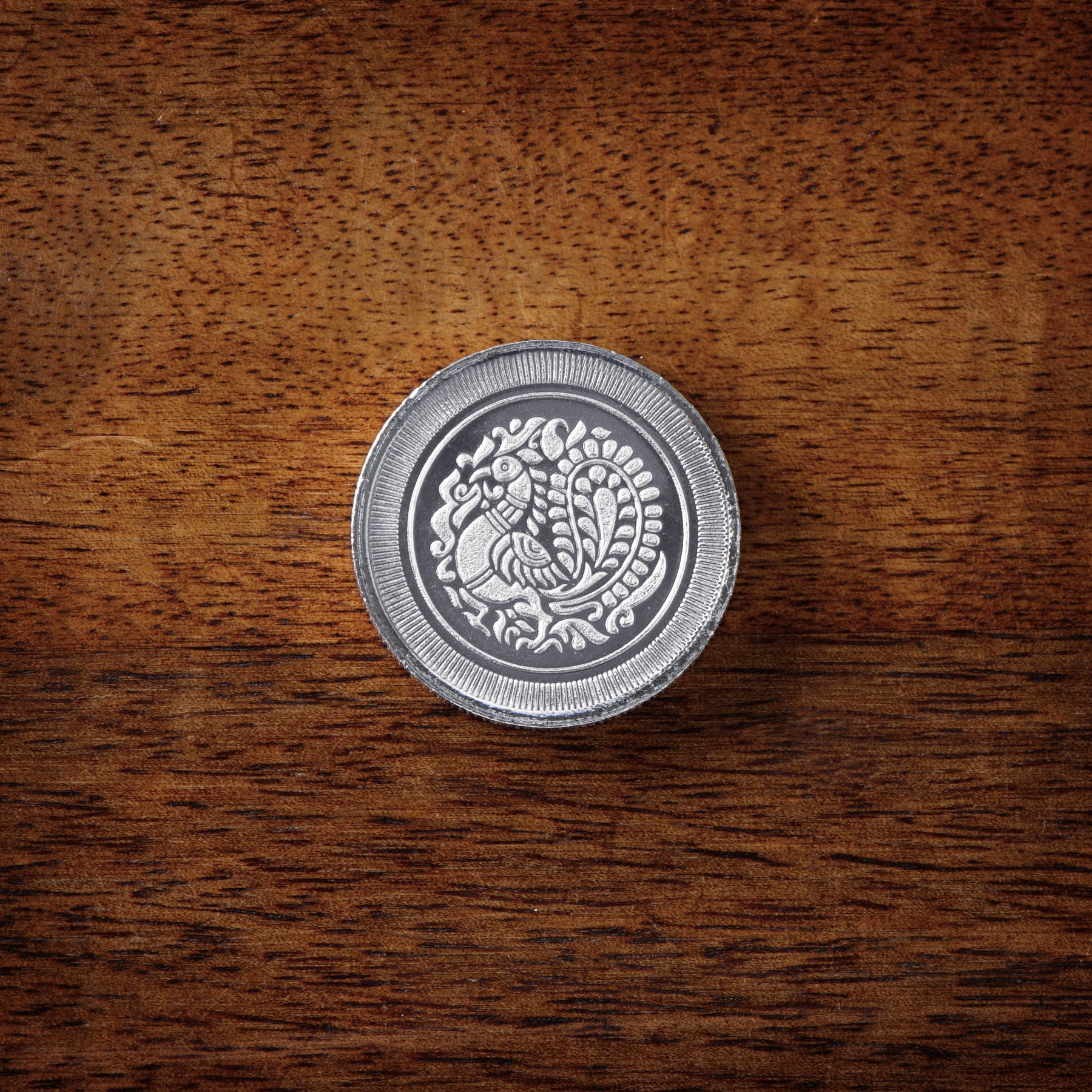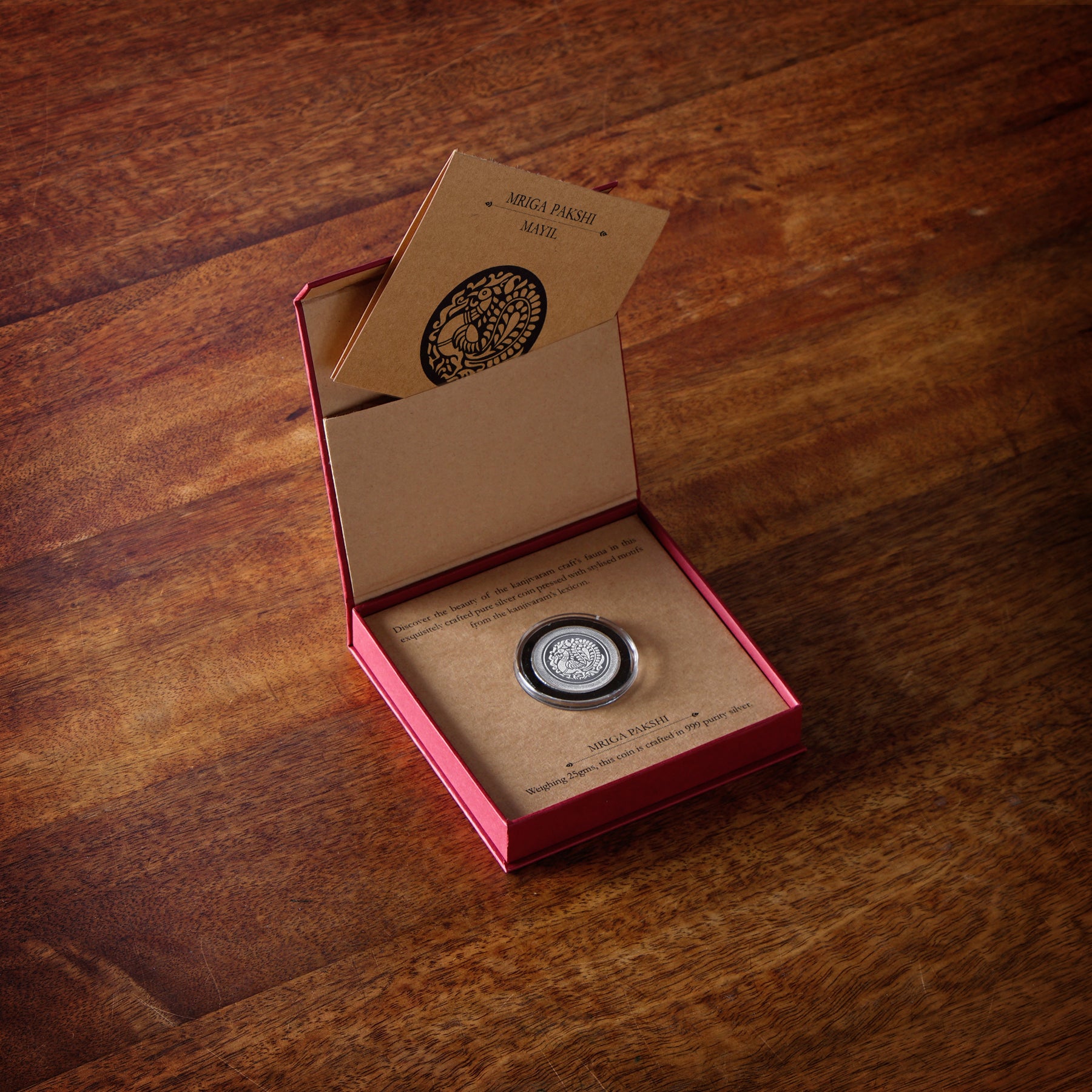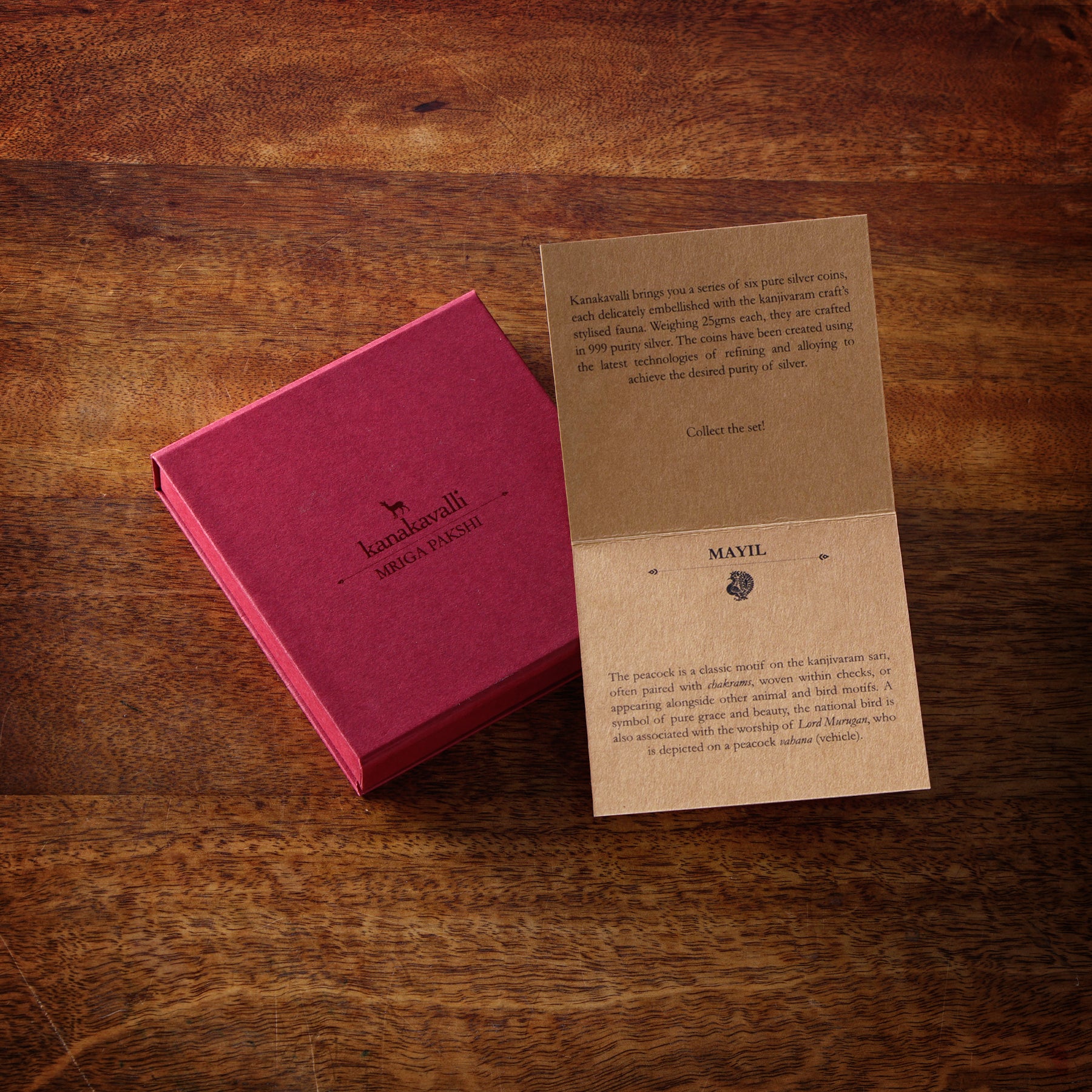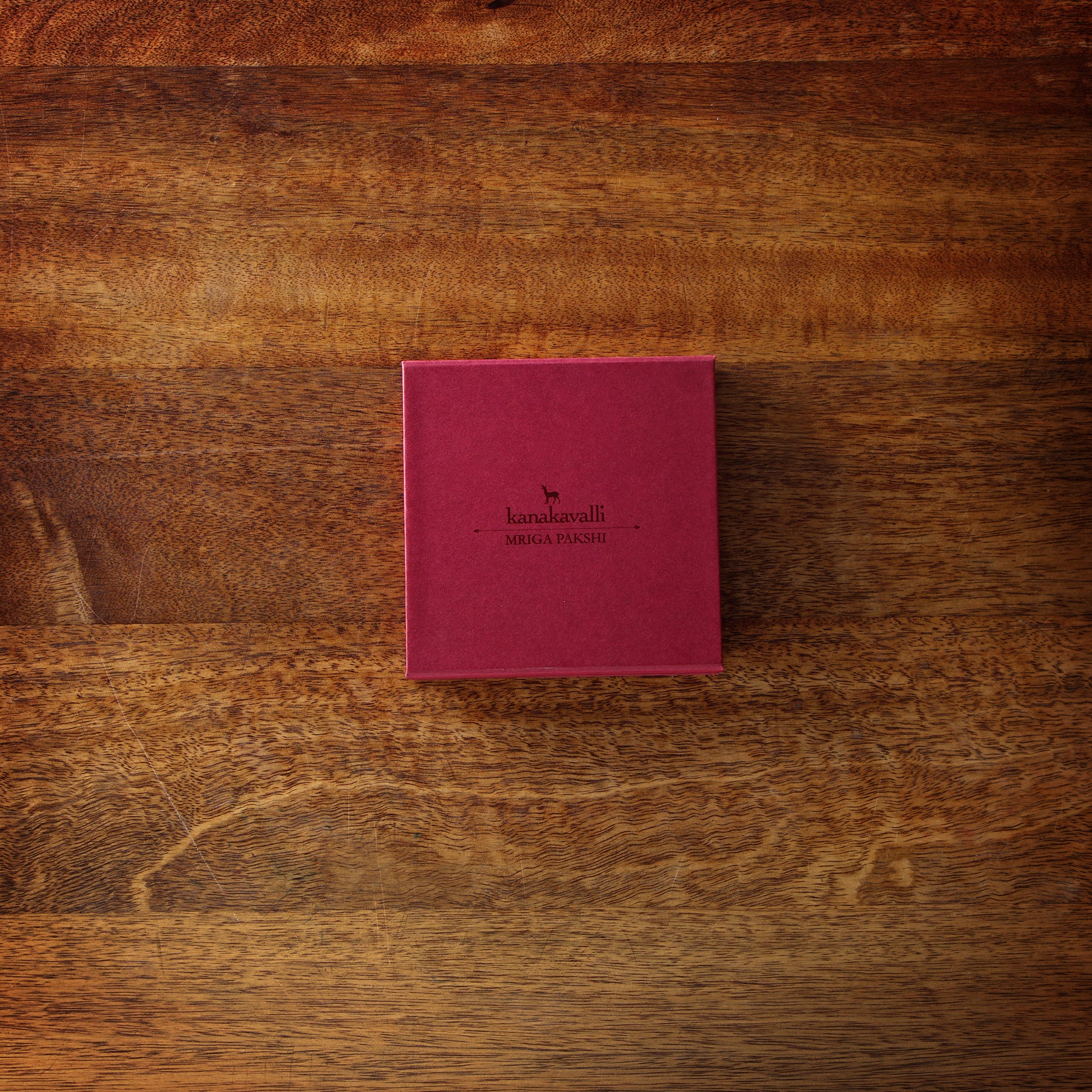 Kanakavalli Silver Coin Collectible - Mayil
Sale price
Rs. 3,770.00
Regular price
(/)
The Mriga Pakshi series of exquisitely crafted silver coins features the kanjivaram's most beloved motifs of birds, animals, and mythical creatures, each coming alive in intricate detail on fine silver.
India's national bird, the peacock or mayil, is a symbol of royalty and regal splendour. Its graceful form lends delicacy and beauty to the kanjivaram, dotting the body, perching on the borders and pallu, or woven in combination with the chakaram motif.
Collect the rest of the Mriga Pakshi silver coin series, inspired by the kanjivaram's motifs, available in stores and online. The series is also available as a set of 6 coins and 3 coins.
Metal - Silver
Coin Gross weight - 25 grams (with a standard weight tolerance of +/- 10mg)
Purity - 99.99% Silver
Coin Diameter - 3.1 centimeters
Coin Thickness - 2.5 millimeters
Please note jewellery items can only be shipped within certain locations in India. If you would like clarity before placing your order, or assistance with your jewellery order please call/message us at +91 87544 48349.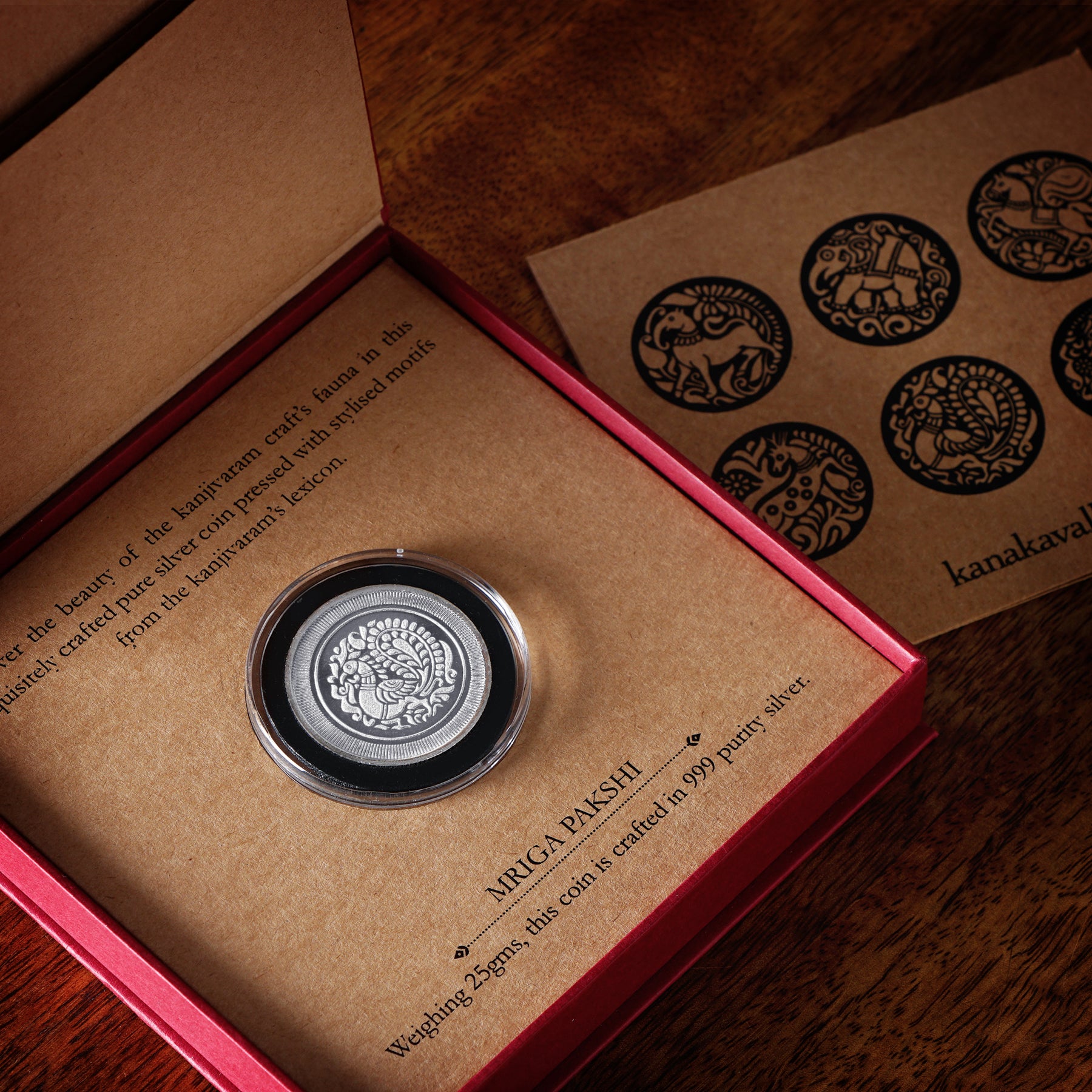 Kanakavalli Silver Coin Collectible - Mayil
Sale price
Rs. 3,770.00
Regular price
Choose options