Kanakavalli Bride : Vaishnavi

Vaishnavi weds Praveenraj
Kanakavalli Bride Vaishnavi first met Praveenraj when they were both in high school, but they weren't close at the time. Over the years, they grew closer and became the best of friends.
She was in the US and Praveenraj was in India when he proposed to her virtually. Vaishnavi says it wasn't a fancy proposal, but the fact that they were such good friends who shared the same ideas about love and relationships, made it extra special.
The couple had an intimate wedding with their close friends and family, with some of the ceremonies taking place at home. Vaishnavi says this was special, and the best part of the wedding was getting to spend time with her loved ones.
She'll never forget the moment Praveenraj tied the thali - or tried to! She says he didn't realise he was holding it short and, as a result, hit Vaishnavi's forehead and nose before finally making it to her neck! It was so funny, she says, that she won't forget about it for a while.
Vaishnavi says that she didn't think twice about going to Kanakavalli for her wedding sari. She says she was planning to get a sari from a designer label for her reception but ended up picking another kanjivaram!
It happened to be raining the day Vaishnavi visited the store, and she says she loved the peaceful ambience, as well as the delicious coffee and snacks!
Vaishnavi picked a gorgeous bridal sari in pink for the ceremony, and a yellow silk for the reception. She says she was very happy with her choices, and that the shopping experience with Kanakavalli was truly memorable.
A big thank you to Vaishnavi for being a beautiful Kanakavalli Bride and sharing the story of her wedding with us. We wish her and Praveenraj a lifetime of love and laughter.
Photography - Parvatham Suhas Photography (@parvathamsuhasphotography)
Mehendi  - Nafla sulaiman (@mehendhiaura)
Blouse - Sruthi Kannath (@sruthikannath)
Makeup - Prakruthi Ananth (@prakatwork)
Find your own perfect match from our Valli Muhurtham bridal and trousseau collective 
online.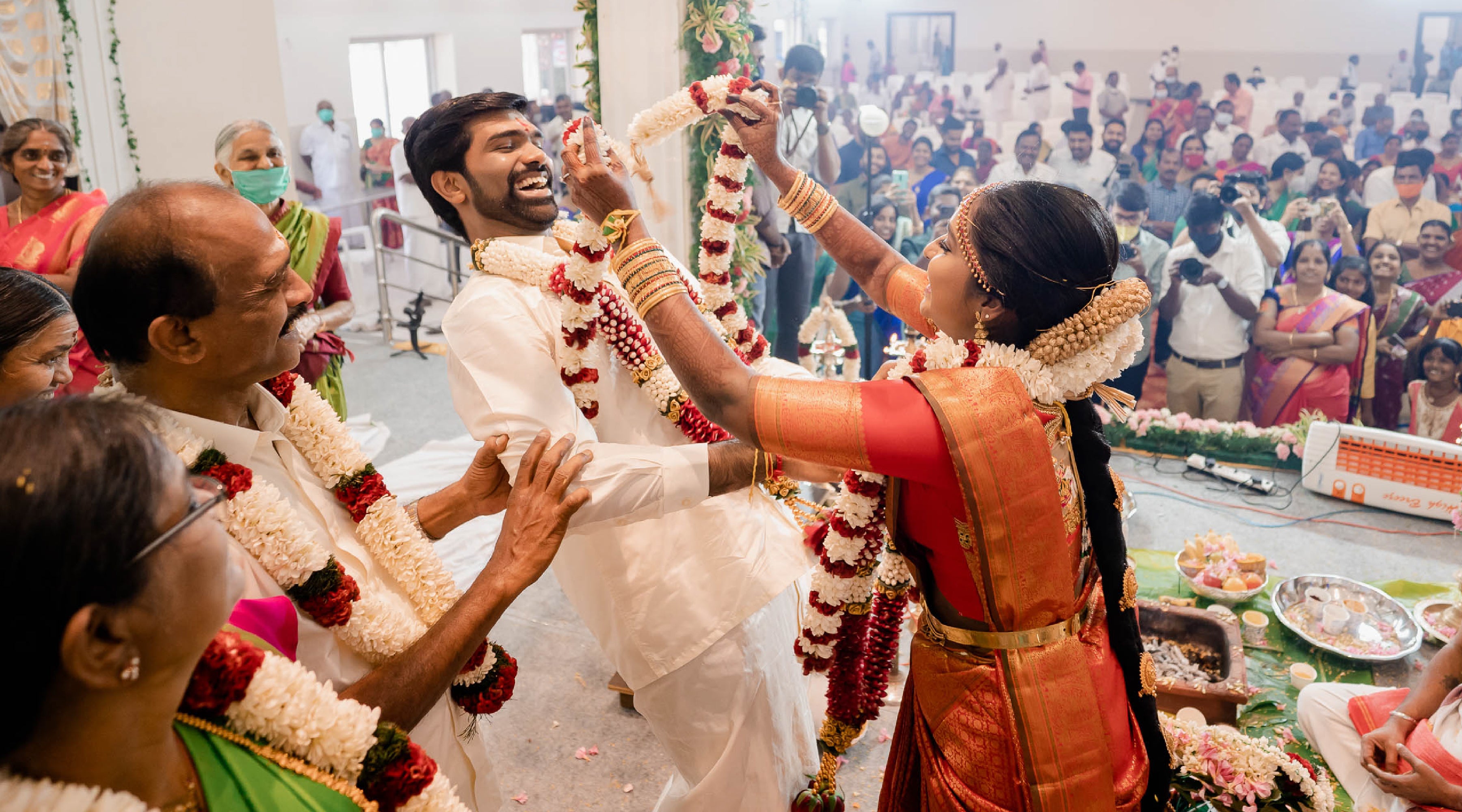 Prithika weds Surendhar Kanakavalli Bride Prithika only believes in love at first sight when it comes to puppies! She was introduced to Surendhar by her cousin, and the two spoke over the phone fo...
Read more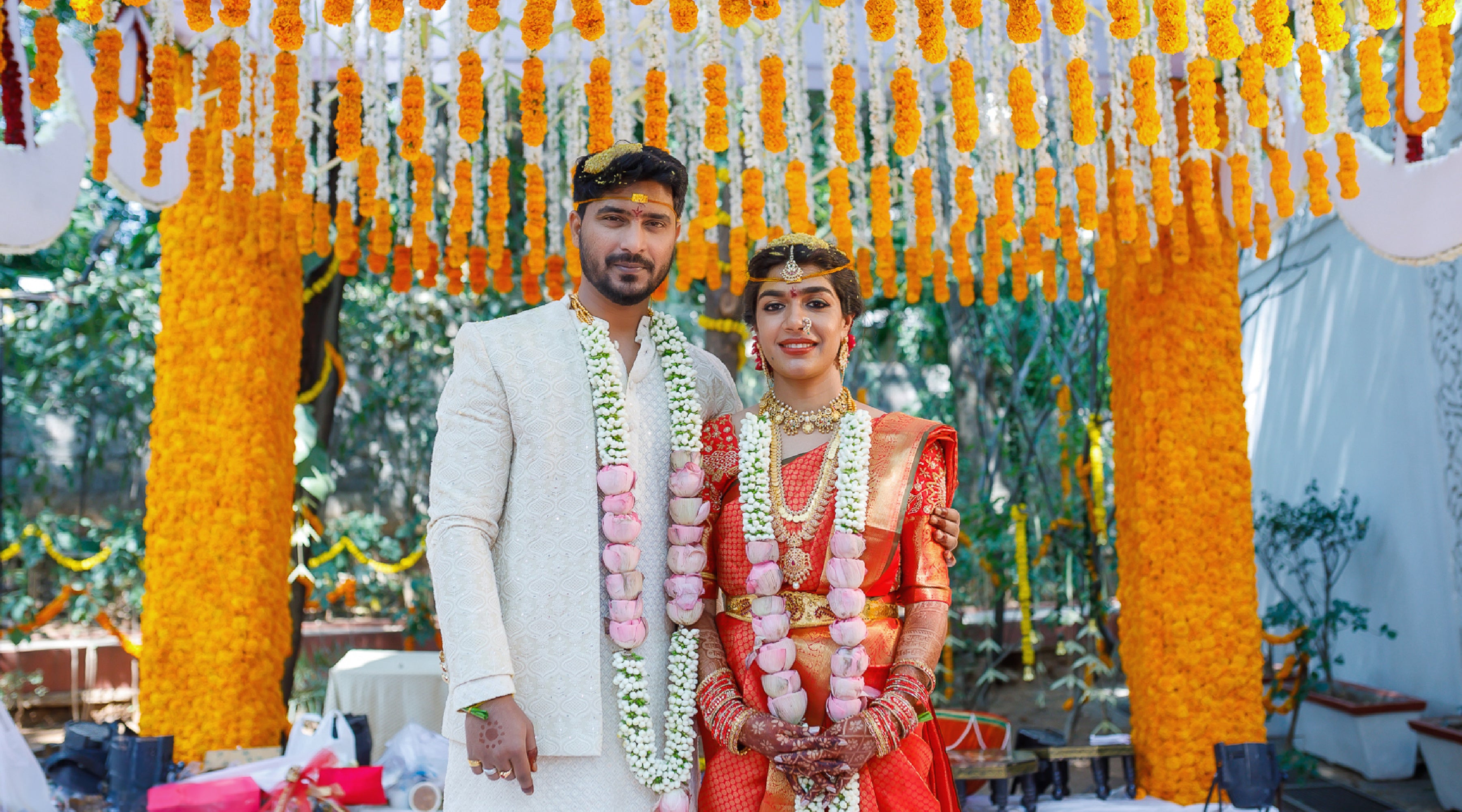 Soumya weds Aditya Kanakavalli Bride Soumya first saw Aditya when he messaged her on Facebook one day, and she remembers thinking he had an honest face. When they met in person at a friend's birth...
Read more