Kanakavalli Bride : Soumya
Soumya weds Aditya
Kanakavalli Bride Soumya first saw Aditya when he messaged her on Facebook one day, and she remembers thinking he had an honest face. When they met in person at a friend's birthday, she says Aditya's feelings for her were very evident in his behaviour!


They were together for two years, knowing they wanted to get married and never losing faith in each other. The couple had a South Indian Telugu wedding, and Soumya knew she wanted to feel the presence of God in every event, whether in the form of imagery in the backdrop or a symbolic floral decoration.


She thoroughly enjoyed shopping, choosing locations and designing the decor, while paying attention to every detail including the menus! Soumya says the highlight was having her parents, family and friends being a beautiful part of the wedding.


They were there for her, right from helping her with her sari, to adjusting her make-up or making sure she had eaten & always supporting her. Soumya first walked into the Kanakavalli store in Hyderabad while shopping for her sister's wedding, and says their family hasn't looked back since.


The shopping experience for her own wedding, she says, was seamless and wonderful. The team hand-picked and displayed a selection of red kanjivarams for Soumya to choose from, and she says they were very patient and kind with her.


A big thank you to Soumya for being a beautiful Kanakavalli Bride and sharing the story of her wedding with us. We wish her and Aditya a lifetime of love and laughter.

                                                               Wedding Credit - 
                                     Photographer - @dattukhandavilliphotography
                                             Make-up Artist - Gazal Surana makeup
Find your own perfect match from our Valli Muhurtham bridal and trousseau collective online.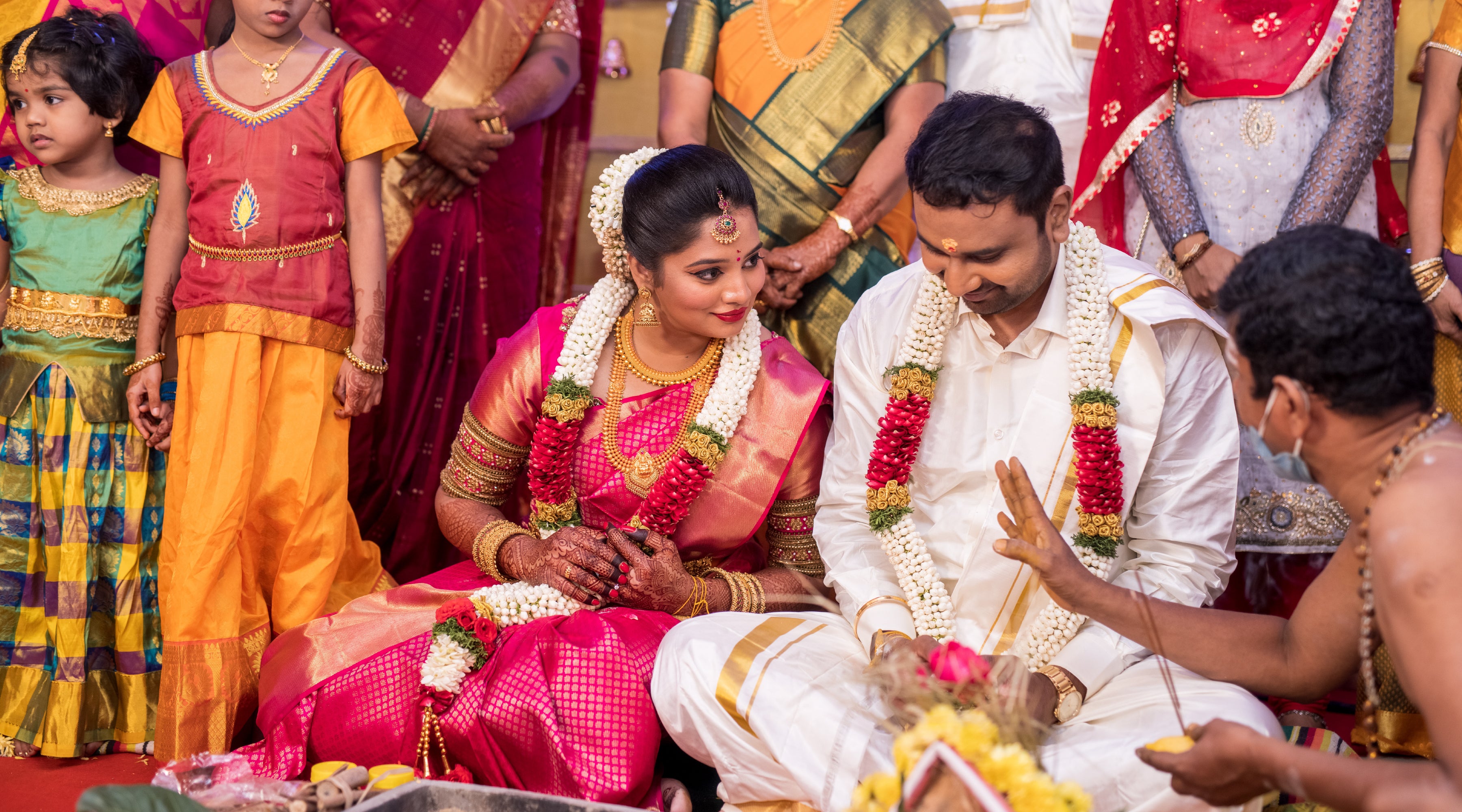 Vaishnavi weds Praveenraj Kanakavalli Bride Vaishnavi first met Praveenraj when they were both in high school, but they weren't close at the time. Over the years, they grew closer and became the...
Read more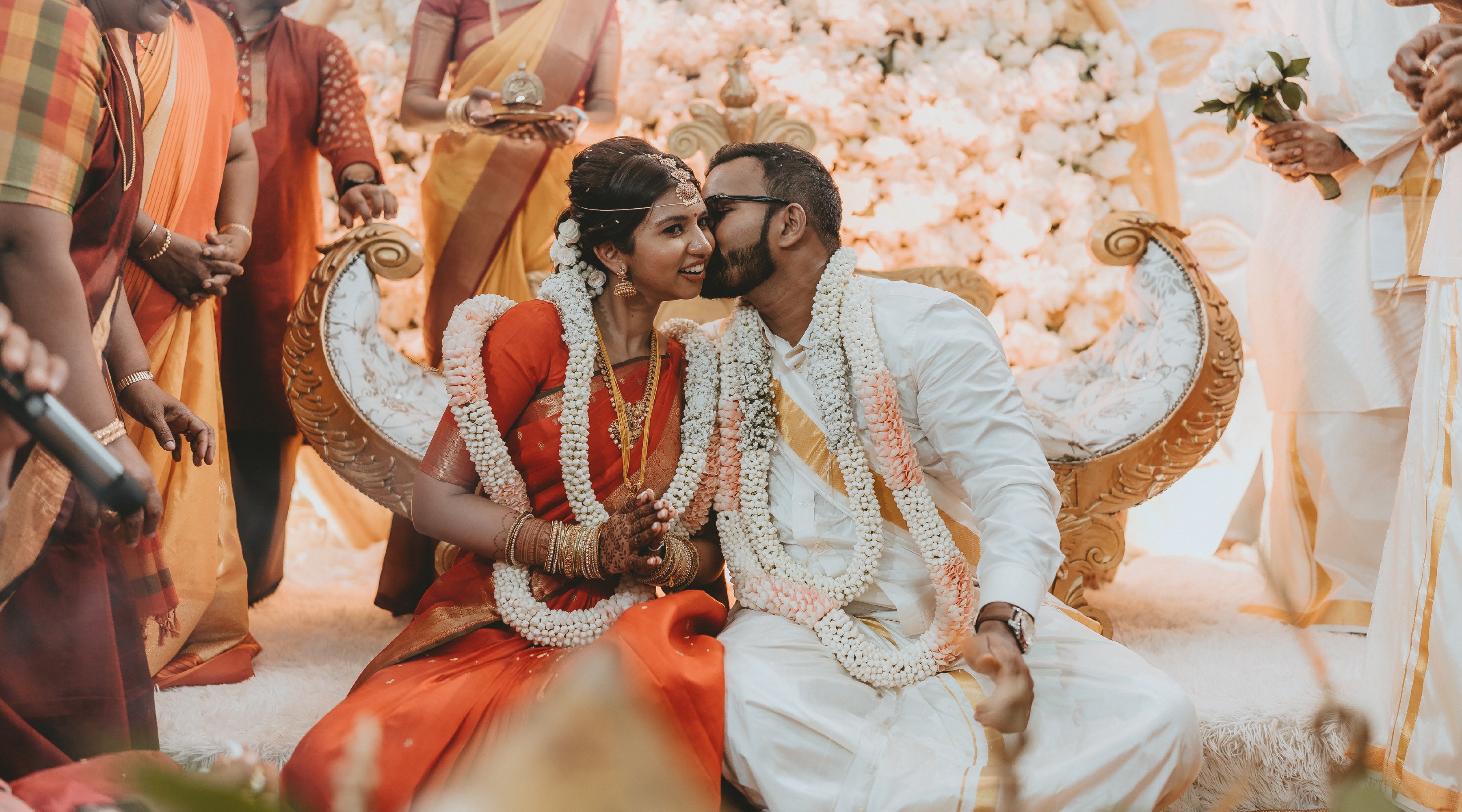 Nanthini weds Arronan Kanakavalli Bride Nanthini met Arronan at a friend's birthday party. They were the first two to arrive and started talking to each other. Nanthini says she wished the convers...
Read more