Kanakavalli Bride : Nanthini

Nanthini weds Arronan
Kanakavalli Bride Nanthini met Arronan at a friend's birthday party. They were the first two to arrive and started talking to each other. Nanthini says she wished the conversation never ended! Not long after, Arronan bought Nanthini a single white rose and asked her to be his girlfriend.
She jokes that it was his birthday, so of course she couldn't say no! They were a couple for almost five years before they got married. Despite having to postpone the wedding by a year due to the pandemic, the couple had a beautiful wedding in Malaysia.
Nanthini says she kept three words in mind as she planned her big day: simple, classy and elegant. Nanthini says she and Arronan will always cherish the happiness and laughter that surrounded them as the Thali was finally tied. They were thrilled that they got to spend quality time with their family and friends through the festivities. The wedding celebrations were intimate and colourful.
Nanthini had an idea of what she was looking for as her engagement sari, and as soon as she stepped into Kanakavalli's Adyar store she found a unique piece & almost exactly as she'd imagined. She says it was love at first sight!
The next day, she visited the Kingsley store where she says she was spoilt for choice, falling in love with all the kanjivarams. She finally picked a classic red bridal sari, with the help of the warm and friendly team at the store.
A big thank you to Nanthini for being a beautiful Kanakavalli Bride. We wish her and Arronan a lifetime of love and laughter.
 Wedding Credits -
Photography - @andrewkoestudio
Hari and Makeup - @rushahairandmakeup
Hari Florals - @thepetalistÊ

Find your own perfect match from our Valli Muhurtham bridal and trousseau collective online.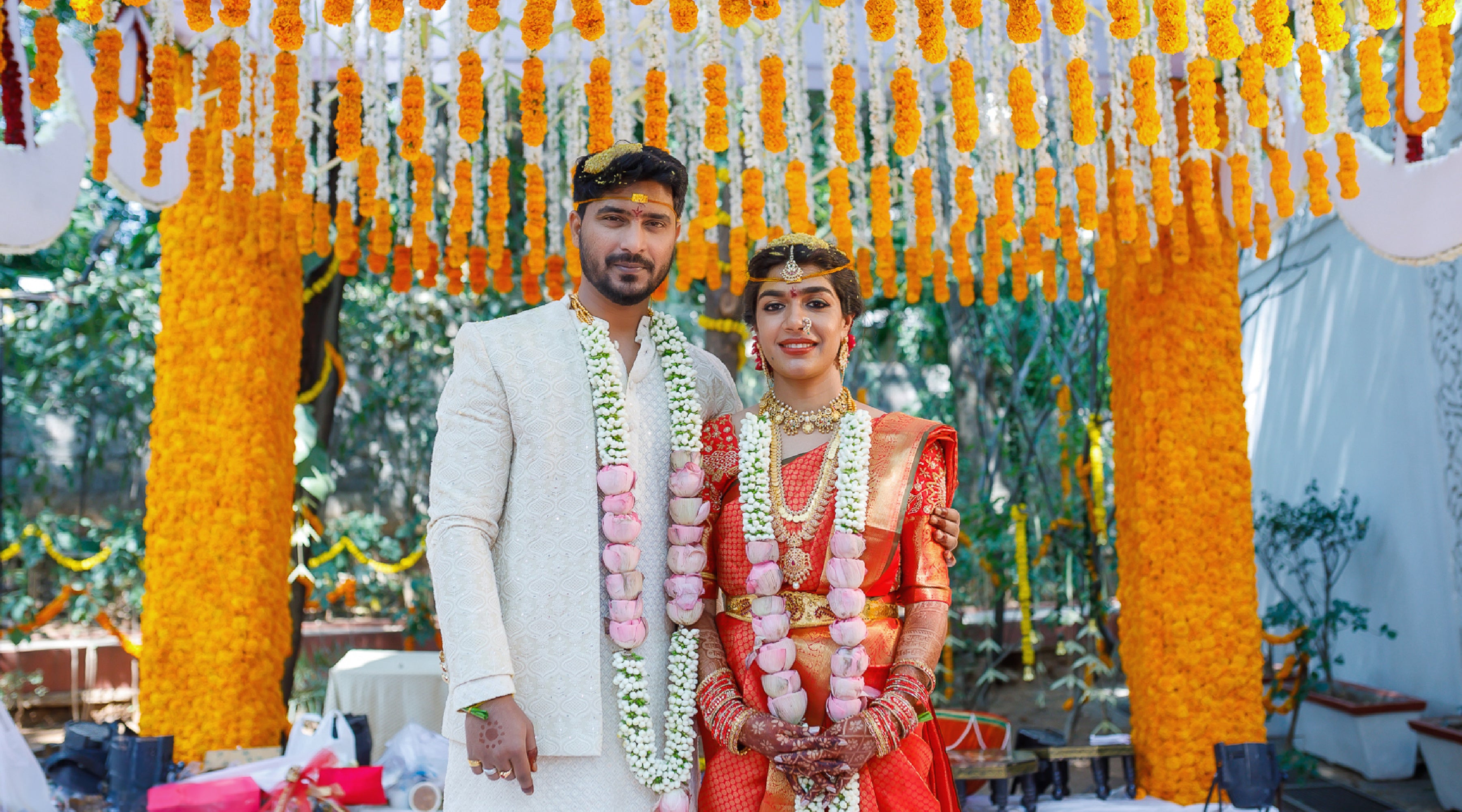 Soumya weds Aditya Kanakavalli Bride Soumya first saw Aditya when he messaged her on Facebook one day, and she remembers thinking he had an honest face. When they met in person at a friend's birth...
Read more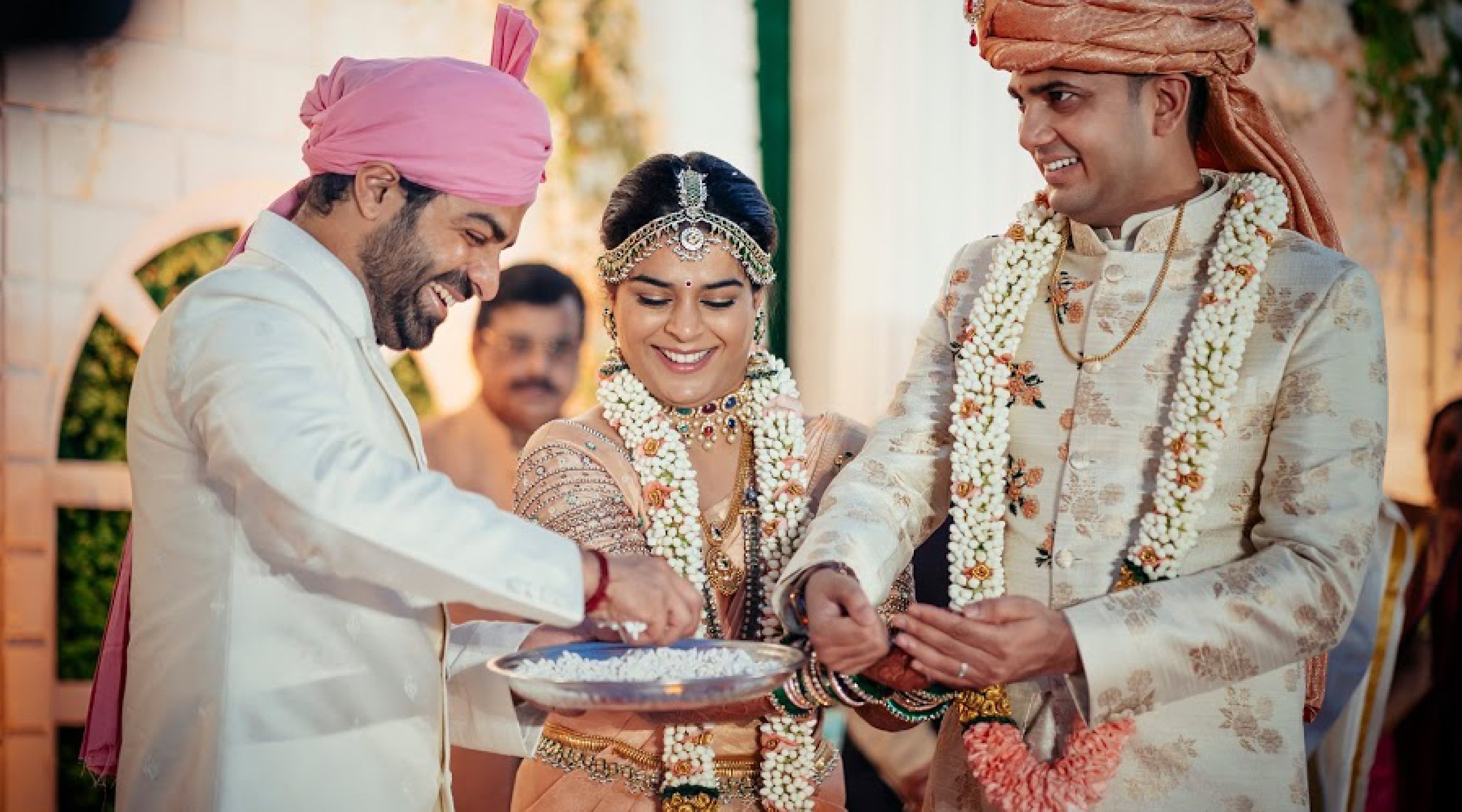 Apeksha weds Vickyath Kanakavalli Bride Apeksha first met Vickyath at a party hosted by a mutual friend of both their fathers back in 2014. They kept bumping into each other over the years. Vicky...
Read more