Kanakavalli Bride : Apeksha
Apeksha weds Vickyath
Kanakavalli Bride Apeksha first met Vickyath at a party hosted by a mutual friend of both their fathers back in 2014. They kept bumping into each other over the years.
Vickyath claims he tried his luck for three years before things actually clicked between them in 2019 when they met at a common friend's engagement party. After that, there was no looking back!
Apeksha thoroughly enjoyed planning every detail of her big day. Once the couple had their wedding outfits picked, she used the pastel colours as inspiration for their wedding theme and decor, from the invites to the backdrop and props that were handpicked and customised.
Apeksha says that she will never forget the expressions of pure joy on her parent's faces as she got married.
Wanting something different from the traditional shades of red and maroon for her wedding sari, Apeksha was looking for a pastel hue that would pair perfectly with the uncut diamond and navaratna jewellery that her mother had picked out for her.
Having loved her experience at Kanakavalli's Bengaluru store, Apeksha and her family visited Chennai to shop for the wedding.
Apeksha says the team was patient and cooperative, understanding exactly what she was looking for. They draped every sari on her with her jewellery, until she found the perfect one.
A big thank you to Apeksha for being a beautiful Kanakavalli Bride and sharing the story of her wedding with us. We wish her and Vickyath a lifetime of love and laughter.
Find your own perfect match from our Valli Muhurtham bridal and trousseau collective online.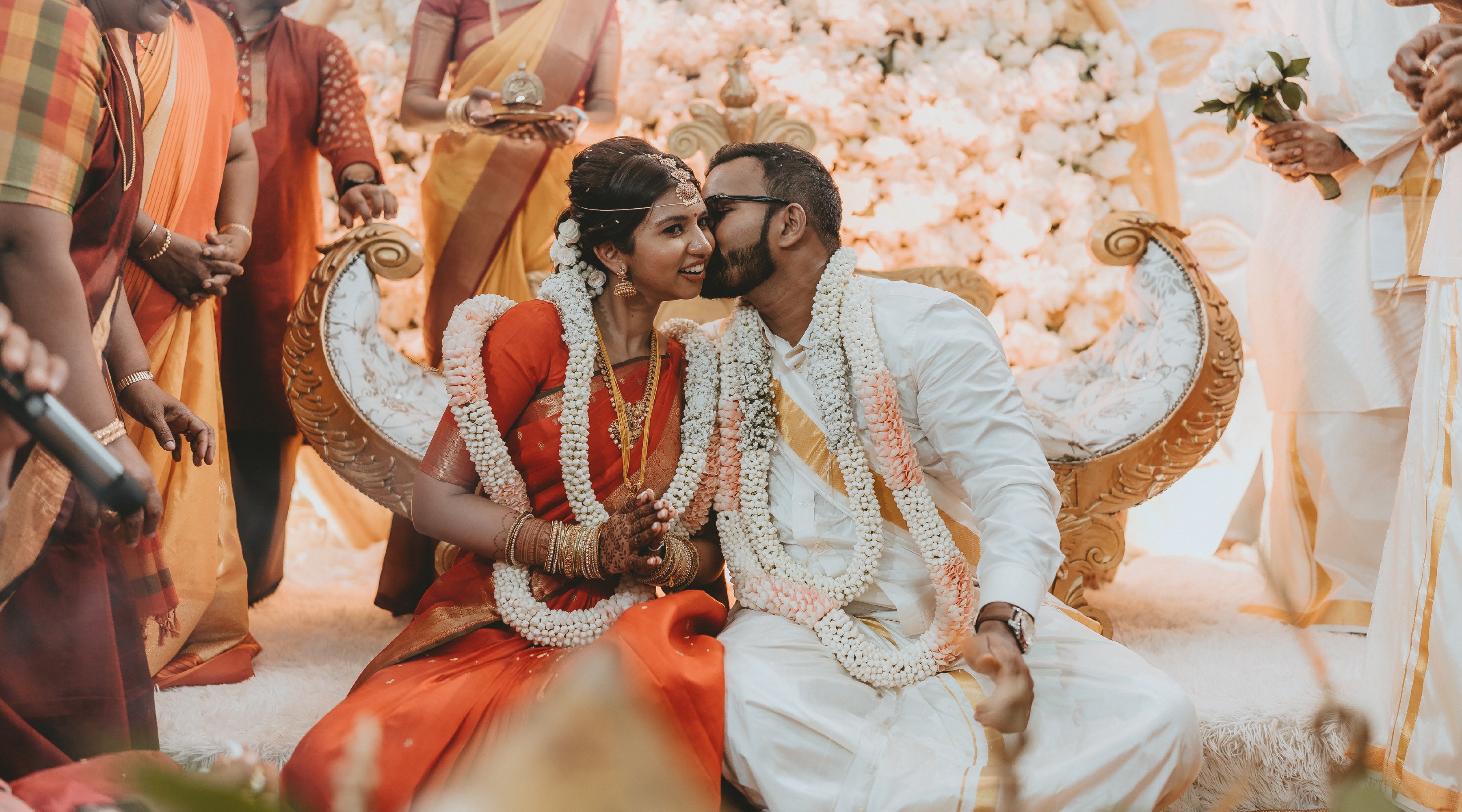 Nanthini weds Arronan Kanakavalli Bride Nanthini met Arronan at a friend's birthday party. They were the first two to arrive and started talking to each other. Nanthini says she wished the convers...
Read more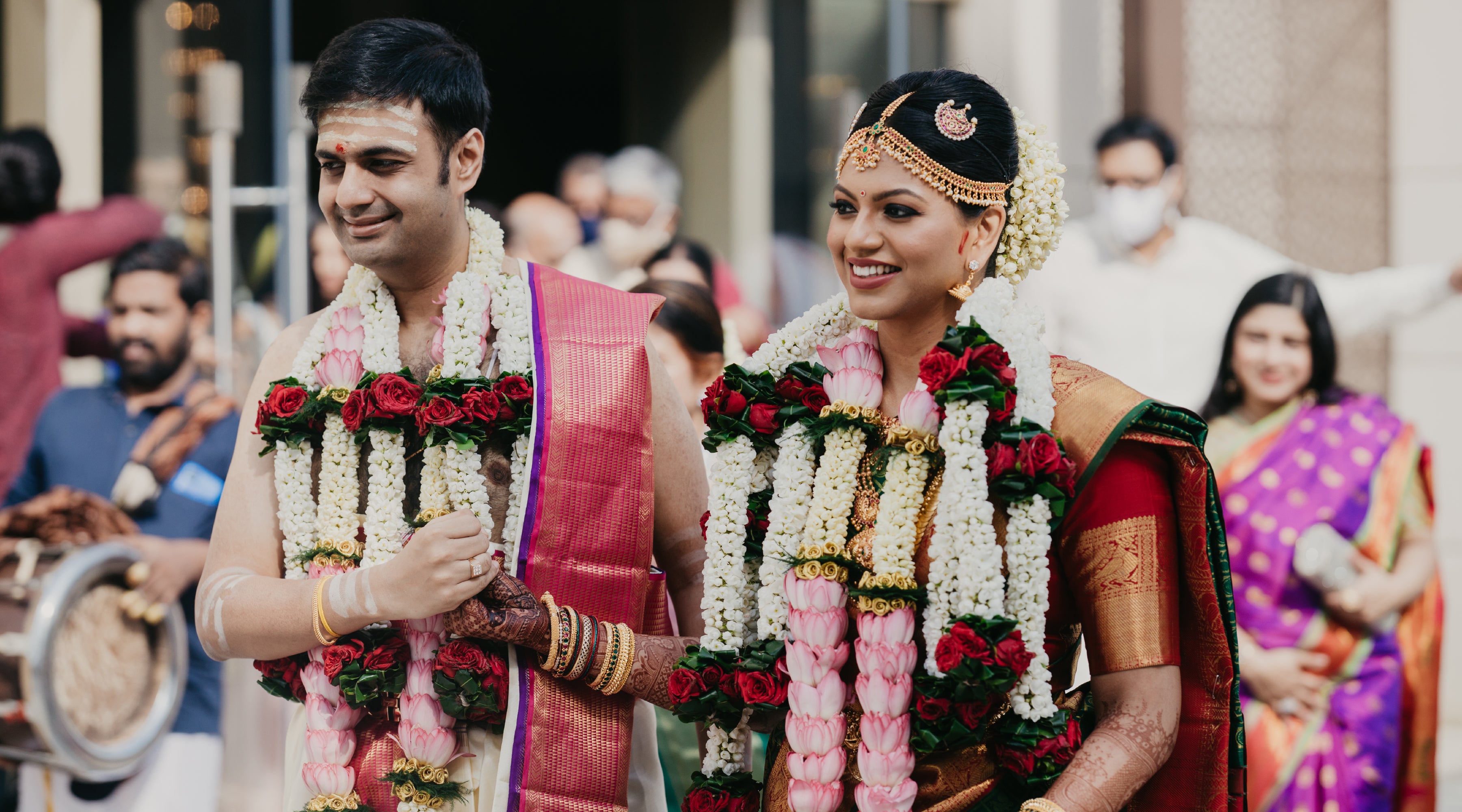 Dharshini weds Karthik Dharshini and Karthik had an arranged marriage, and the very first time they met, they ended up speaking for four hours! In fact, their parents had fallen asleep while waiti...
Read more