Article: Kanakavalli Bride : Prithika
Kanakavalli Bride : Prithika

Prithika weds Surendhar
Kanakavalli Bride Prithika only believes in love at first sight when it comes to puppies! She was introduced to Surendhar by her cousin, and the two spoke over the phone for six months before they actually met.


She had begun to feel a connection through their conversations, and the first thing she noticed about him was his smile and the way it lit up the room and made it impossible not to reciprocate!


Once the couple had met each other's families, it was understood that a wedding was on the cards, even though it took a full year and a pandemic to get there!


Planning the wedding brought Prithika closer to Suren, she says, and they had a lot of fun. She says they went with their gut, choosing things that reflected their personalities, and never losing sight of the fact that weddings are celebrations of love.
The couple chose to have as many sustainable options as possible in the decor, which included lotuses and carnations, with banana leaves and coconut fronds for pops of green.



Prithika says the entire wedding was magical and memorable, but she'll never forget the moment before her husband tied the knot, knowing she was in for her biggest adventure yet.

Prithika says she was introduced to Kanakavalli through an aunt who said the sari she brought from us was the softest silk she'd ever worn. Prithika began to obsessively look at the Kanakavalli website, falling in love with all the bridal options.

Unable to travel to India, she did most of her shopping through video calls and says the team at the store were patient, showing her each sari in great detail. Prithika says the best part was that her mum also found a sari to wear to the wedding through this experience!



A big thank you to Prithika for being a beautiful Kanakavalli Bride and sharing thestory of her wedding with us. We wish her and Suren a lifetime of love and laughter.

Wedding Credits -

Photography - The Memory Writers (@thememorywriters)
Makeup Artists - Swathi Seturaman (@scaret_makeup_artisty) and Sagallya (makeupandhairbysagallya)
Mehendi Artist - Zeba Feroz (@hennadesigner_zeba_feroz)

Find your own perfect match from our Valli Muhurtham bridal and trousseau collective online.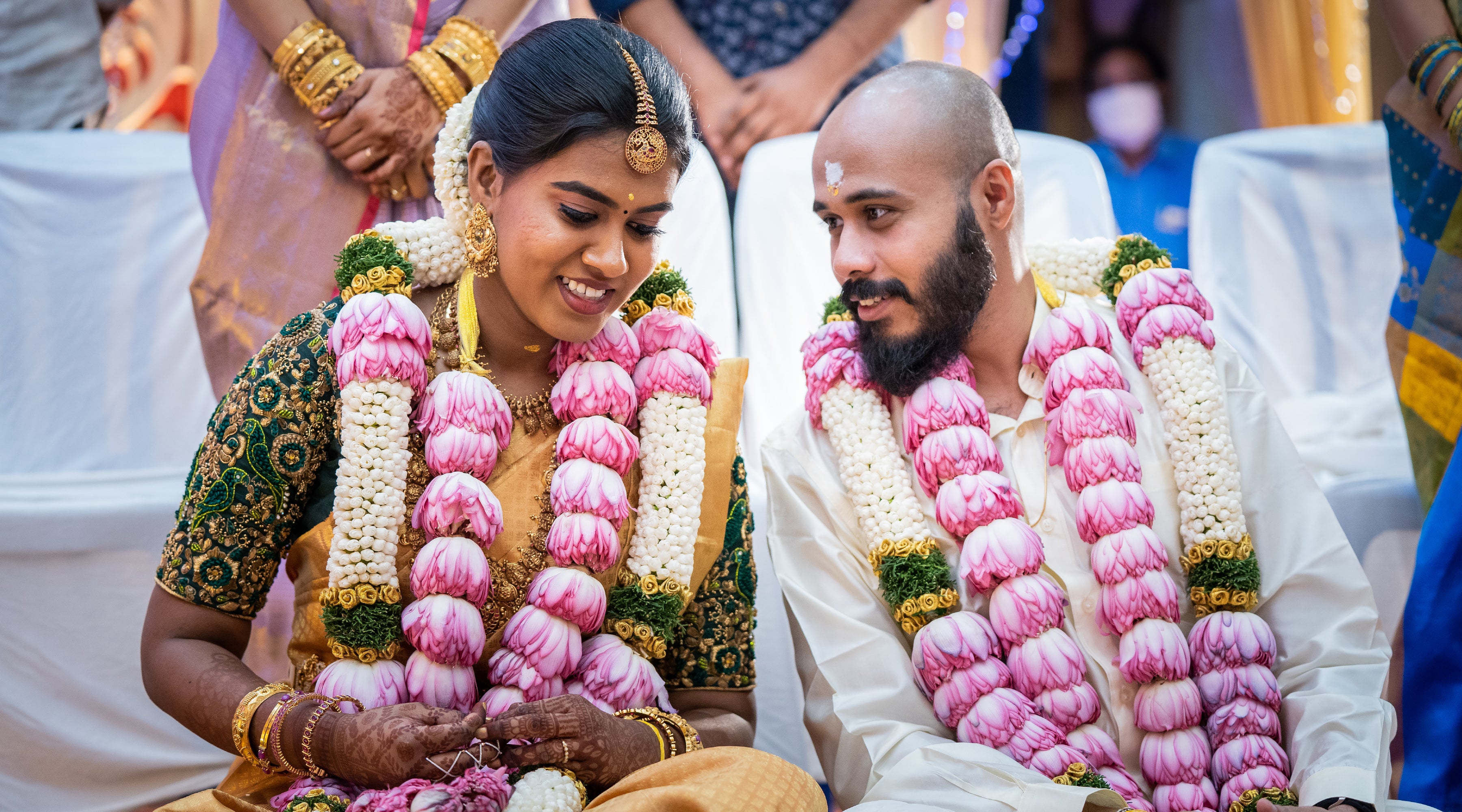 Niharika weds Anjan Kanakavalli Bride Niharika is a social worker with an organisation that offers educational support to children in India. She met Anjan at an NGO where they volunteered togethe...
Read more