Kanakavalli Bride : Niharika
Niharika weds Anjan
Kanakavalli Bride Niharika is a social worker with an organisation that offers educational support to children in India. She met Anjan at an NGO where they volunteered together, and says he inspired her to be a better version of herself.
After getting to know each other, they dated for three years before getting married. Niharika wanted to hide a ring in a book and propose to Anjan, who is an avid reader and loves curated libraries.
But she was too excited and ended up telling him she'd brought the ring, taking it out of her suitcase on one of their trips. He could not wait to say yes!
The wedding was brought forward due to the pandemic and as a result did not have a theme or multiple events. The couple had just a simple morning ceremony to celebrate their love and tie the knot.
They used the decor available on the day, and had ten of their closest friends attend the ceremony, and that was it! Niharika says she is not too big on weddings, so this suited her well.
The best part, she says, was that they got home at 3pm, changed, put up their feet, and even took an afternoon nap! Niharika says that she would pass the Kanakavalli store in Coimbatore every day while she was in college, and always wanted to visit.
When she was shopping for her wedding, this dream came true.Niharika says she had always wanted a gold kanjivaram, but the salesperson encouraged her to pick a sari with a dash of green and it was stunning.
The highlight of the shopping experience, according to Niharika, is that the store doesn't have an overwhelming number of saris. Instead, there is a carefully curated, handpicked selection that made the shopping experience easier and more enjoyable, she says.
A big thank you to Niharika for being a beautiful Kanakavalli Bride and sharing the story of her wedding with us. We wish her and Anjan a lifetime of love and laughter.
Wedding Credits -
Photography - @andrewphotographymdu
Blouse - @maliboo_bridalwear
Henna - @mehendibyheena_nivi
Find your own perfect match from our Valli Muhurtham bridal and trousseau collective 
online.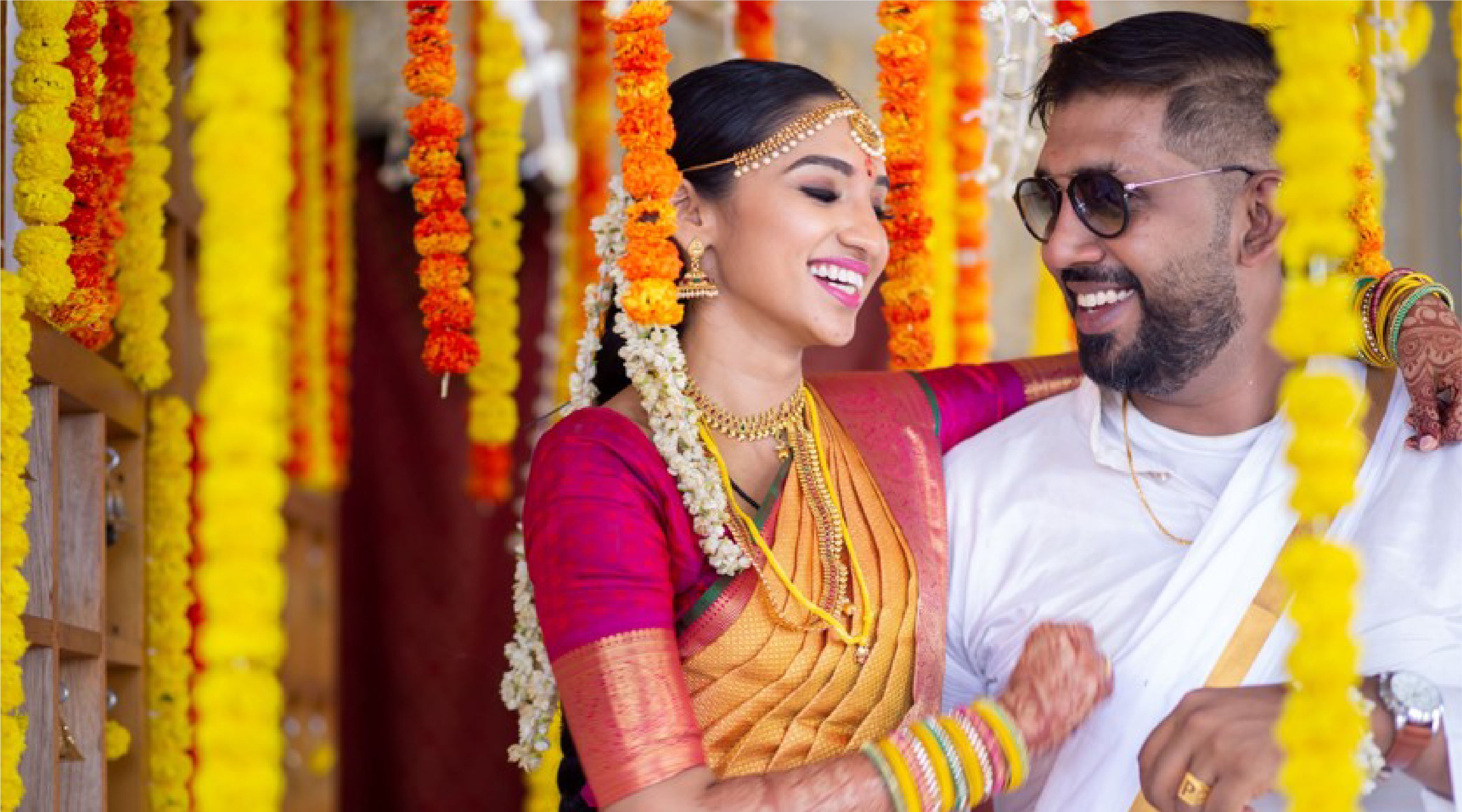 Kanakavalli Bride : Sai Priyalatha
Sai Priyalatha weds Puvain Kanakavalli Bride Sai Priyalatha first met Puvain while they were in medical school in Malaysia. They were close friends at first, but knew that they were special to eac...
Read more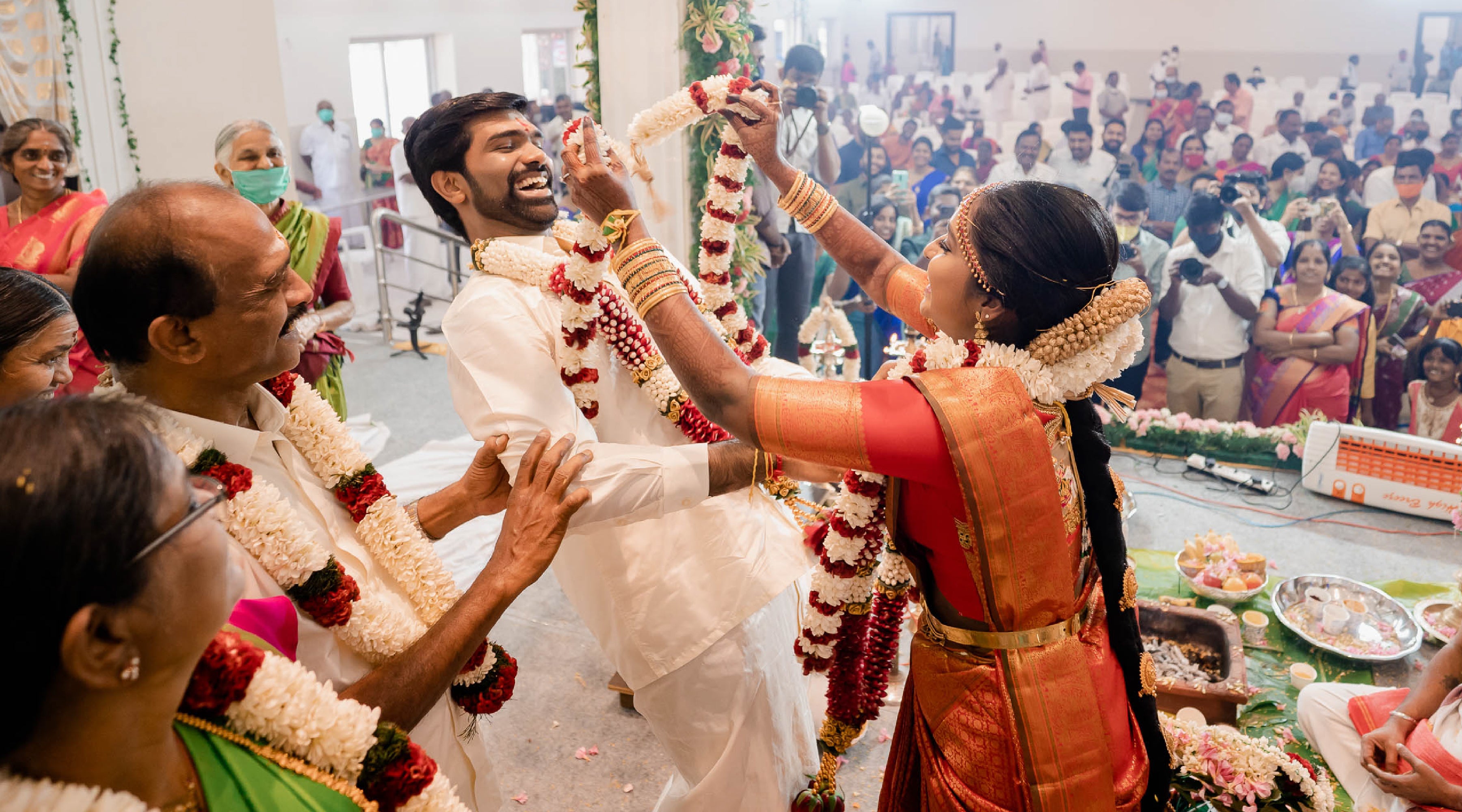 Prithika weds Surendhar Kanakavalli Bride Prithika only believes in love at first sight when it comes to puppies! She was introduced to Surendhar by her cousin, and the two spoke over the phone fo...
Read more