Kanakavalli Bride : Sai Priyalatha

Sai Priyalatha weds Puvain
Kanakavalli Bride Sai Priyalatha first met Puvain while they were in medical school in Malaysia. They were close friends at first, but knew that they were special to each other, growing closer over time.
After being together for several years, Puvain planned a sweet surprise proposal for Priya at a bar, in the presence of their best friends and his sister.
The couple always wanted an intimate wedding with their closest friends and family around them. As a little girl, Priya dreamt of a traditional Indian wedding and a simple yet classy bridal look.
They had a morning wedding, followed by lunch, and chose decor in white and gold with a mandap decorated in fresh marigolds. Priya and Puvain loved planning their wedding, despite all the stresses that came along the way.
As soon as the wedding date was finalised, Priya visited Chennai with her mother, mother-in-law, sister-in-law and best friend to shop for her big day.
On the first day, they visited almost every sari store in the city but she did not find what she was looking for.
She remembered stumbling upon Kanakavalli on Instagram, and they visited the Kingsley store the next day. Priya says she loved the gorgeous bungalow and its interiors.
Within an hour, with the help of the team, she had picked a gorgeous mustard and gold sari for the wedding and a pink and green kanjivaram for the engagement ceremony.
A big thank you to Priya for being a beautiful Kanakavalli Bride and sharing the story of her wedding with us. We wish her and Puvain a lifetime of love and laughter.
Wedding Credits -
Photography- Dhivager Rathakrishnan Production
Makeup Artist - tbrbrides
Decoration - Moxsha Event
Find your own perfect match from our Valli Muhurtham bridal and trousseau collective online.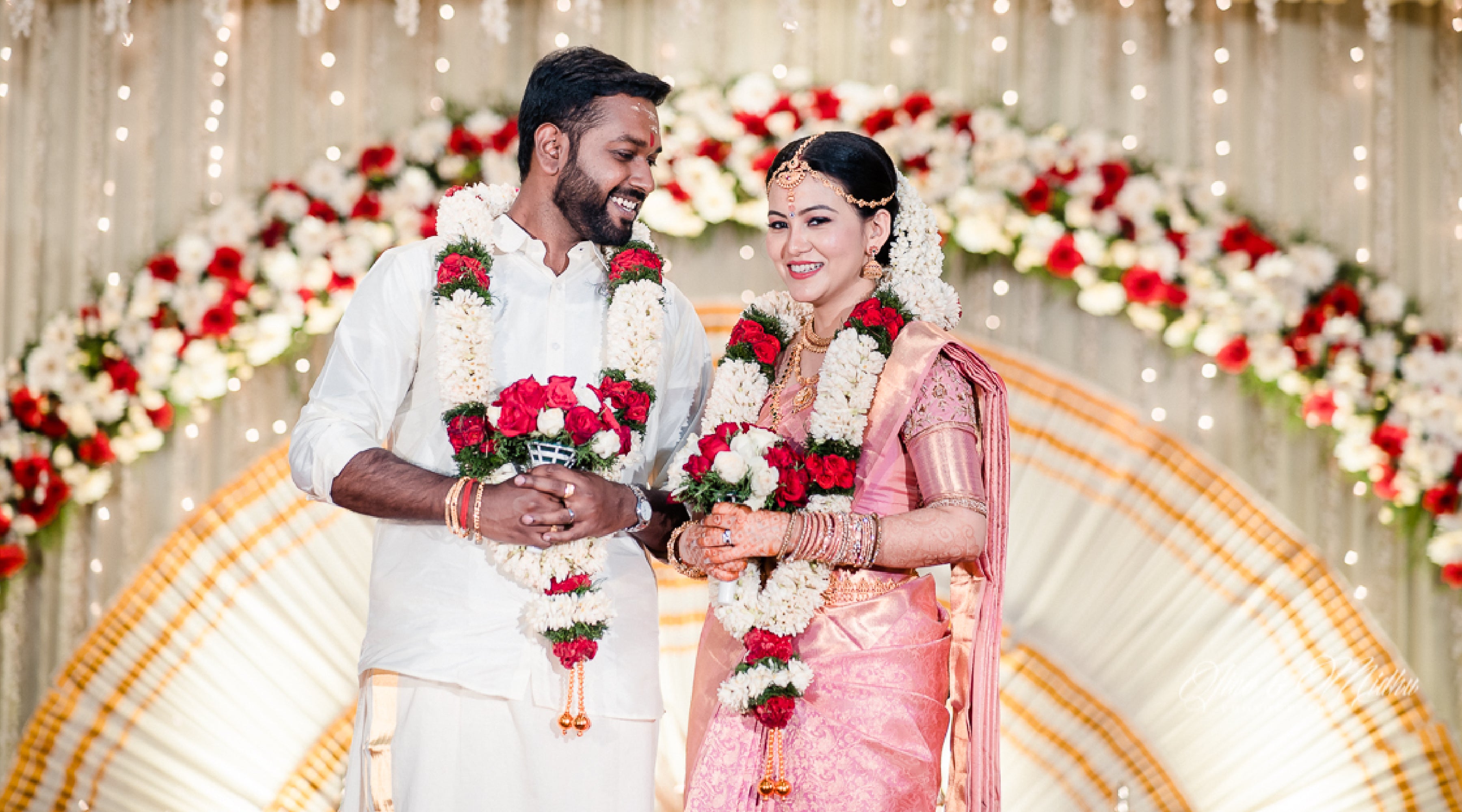 Madrina weds Harikrishnan Kanakavalli Bride Madrina first met her husband Harikrishnan back in 2008, while they were both in Hyderabad for an IIT crash course. They spent most of the time sittin...
Read more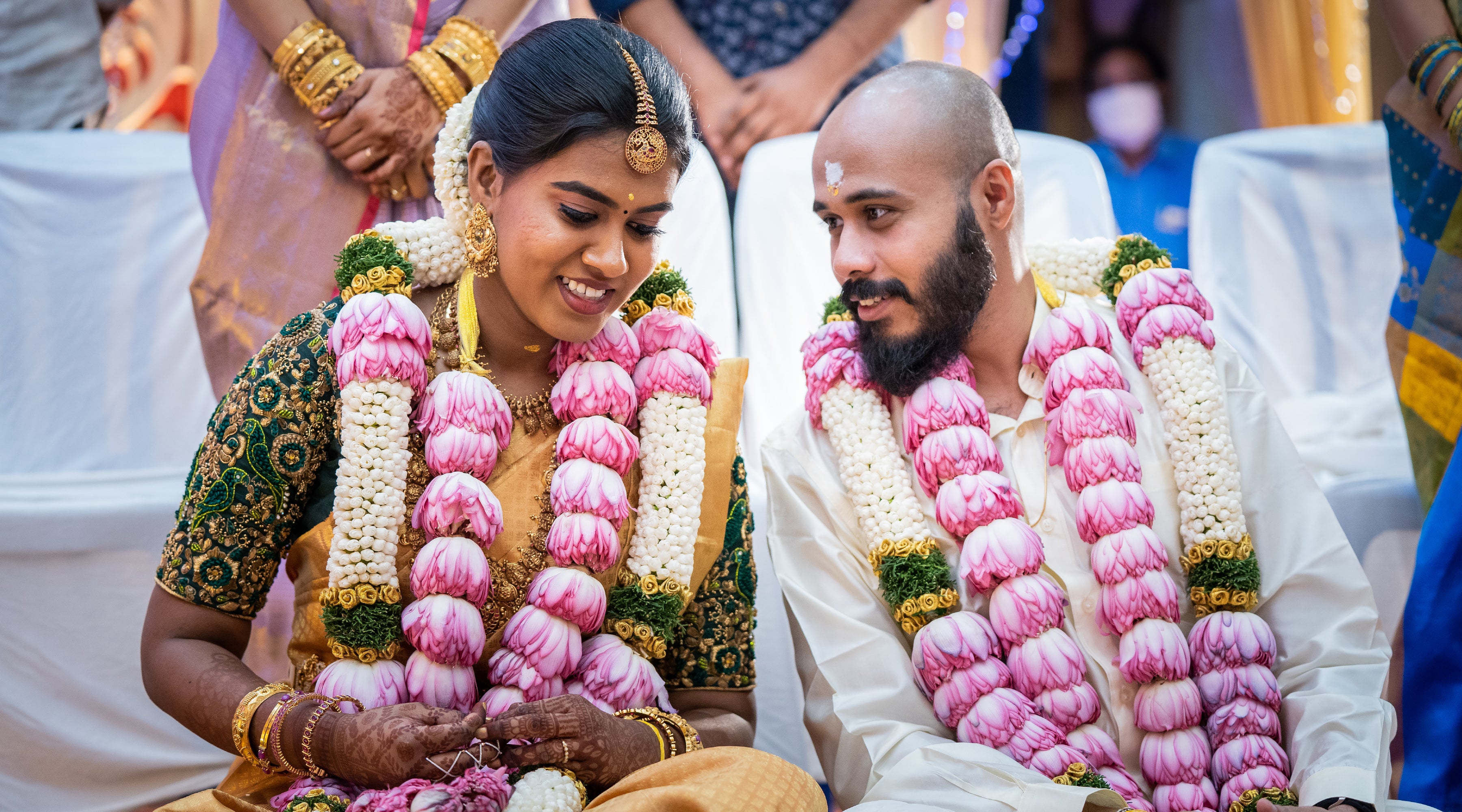 Niharika weds Anjan Kanakavalli Bride Niharika is a social worker with an organisation that offers educational support to children in India. She met Anjan at an NGO where they volunteered togethe...
Read more