Kanakavalli Bride : Madrina
Madrina weds Harikrishnan
Kanakavalli Bride Madrina first met her husband Harikrishnan back in 2008, while they were both in Hyderabad for an IIT crash course. They spent most of the time sitting in the last bench and talking to each other. Soon after, Hari declared his love for Madrina, singing a song he wrote for
her-titled "Mad, Mad Love" - in 
front of the entire classroom! The rest, as they say, is history.
Madrina and Harikrishnan planned their entire wedding on the phone, as she was in the US while he was in India. She would stay up late to share pictures of decor ideas and bridal looks with both families.
The couple comes from two very different cultures, so they had two weddings—one in Siliguri, West Bengal, and one in Kochi, Kerala. Planning two weddings was overwhelming, but Madrina says she would do it all again in a heartbeat!
Madrina was very sure that she wanted a pastel wedding look, and when she saw Kanakavalli's Instagram page, the bridal kanjivarams just spoke to her.
While she wasn't at the store physically, her mother-in-law and husband had her on a video call while they were at Kanakavalli.
Madrina says the team showed her all the pastel options. When she was confused between two, they showed her both the kanjivarams in the sun as well as under artificial light so she could find the perfect colour that she had been looking for.
She finally picked a gorgeous pink kanjivaram dotted with gold floral motifs and embellished with zari twill patterns on the borders and pallu. Madrina says she found the bridal sari she'd always dreamt of at Kanakavalli.
A big thank you to Madrina for being a beautiful Kanakavalli Bride and sharing the story of her wedding with us.  We wish her and Harikrishnan a lifetime of love and laughter.
Wedding Credits -
Photography: Jino and Midhu Photography
Find your own perfect match from our Valli Muhurtham bridal and trousseau collective
online.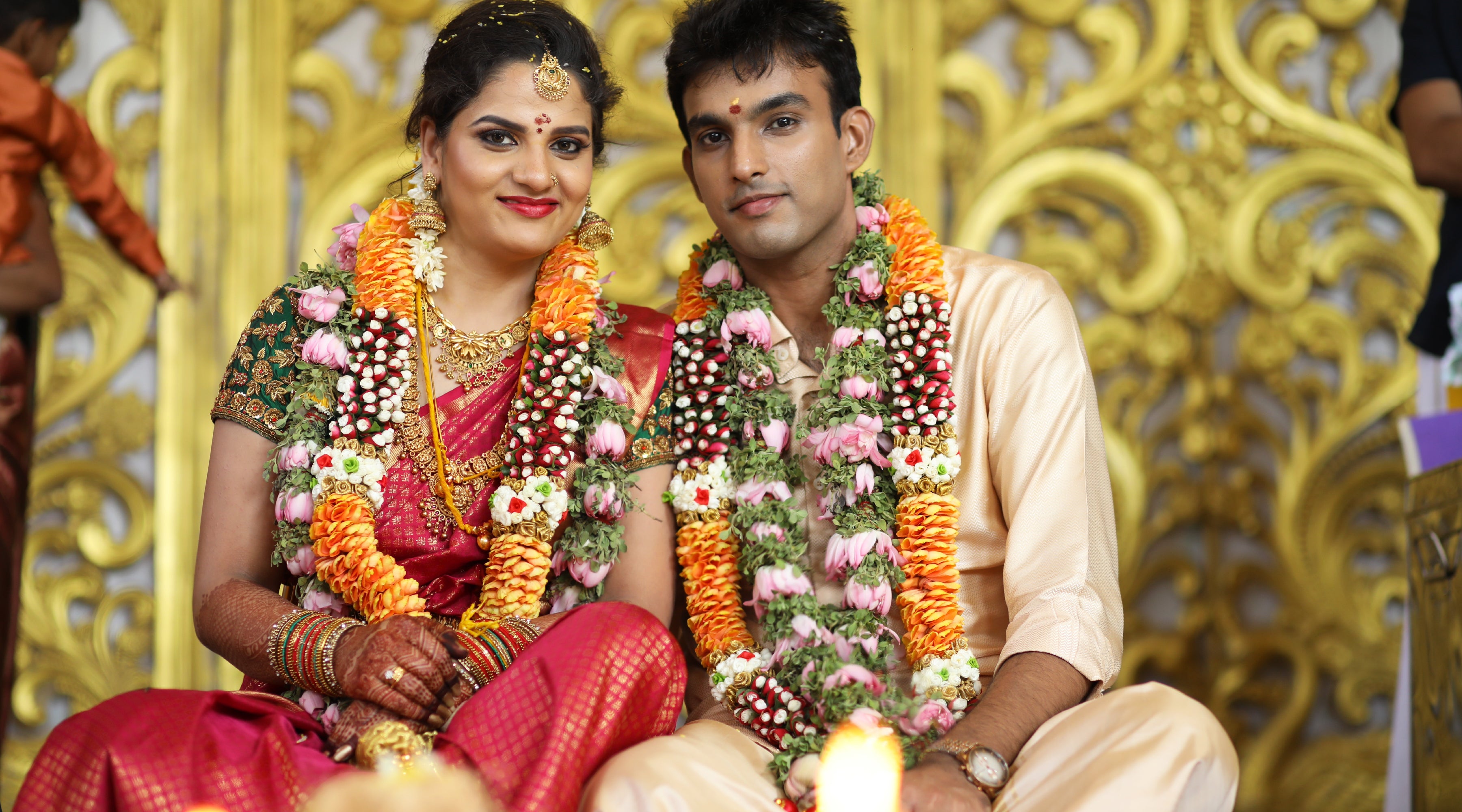 Suchi weds Sathya Kanakavalli Bride Suchi and Sathya lived in the same neighbourhood in Pondicherry, and first spoke to each other when she was still in high school and he was a college student. S...
Read more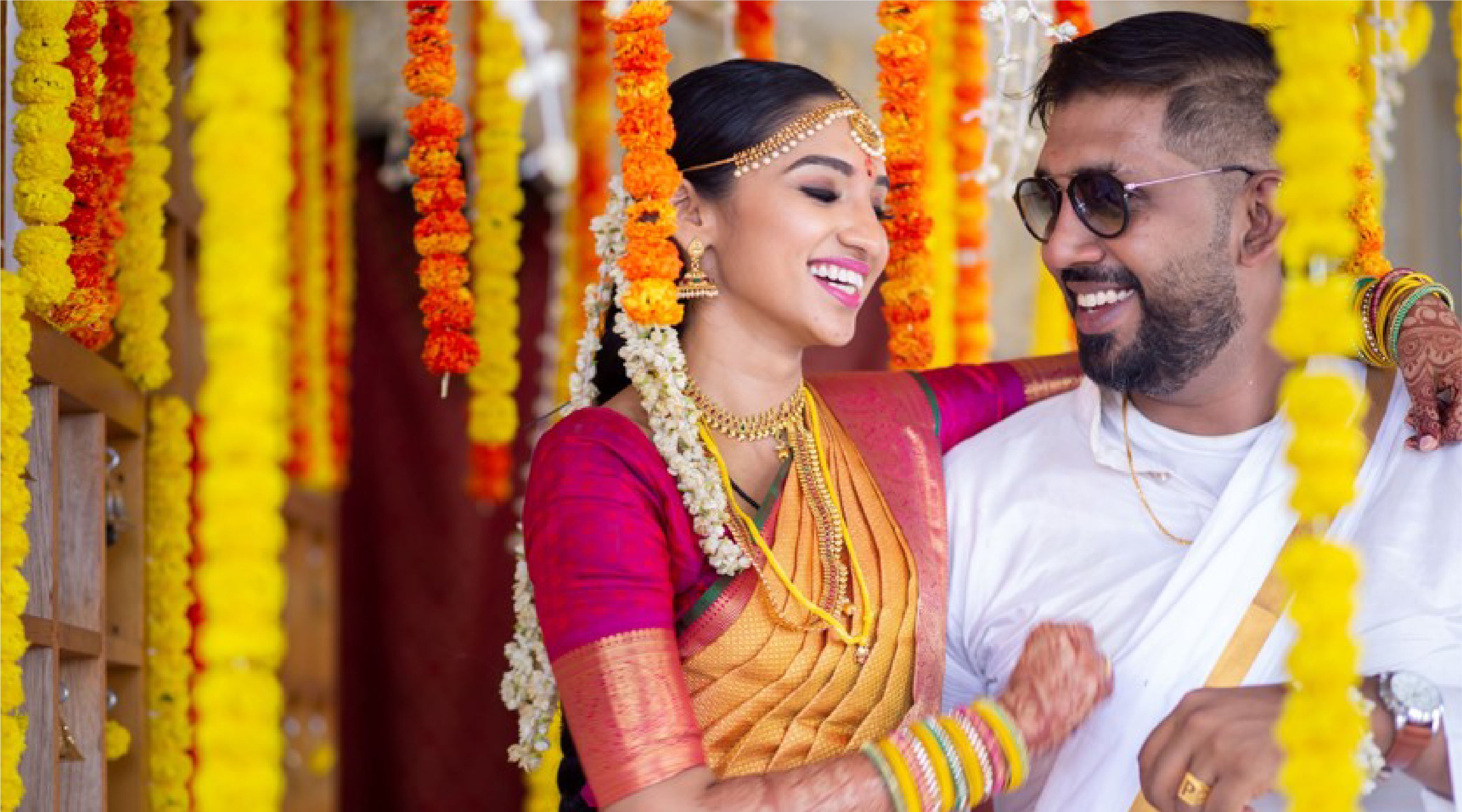 Kanakavalli Bride : Sai Priyalatha
Sai Priyalatha weds Puvain Kanakavalli Bride Sai Priyalatha first met Puvain while they were in medical school in Malaysia. They were close friends at first, but knew that they were special to eac...
Read more