Kanakavalli Bride : Suchi

Suchi weds Sathya
Kanakavalli Bride Suchi and Sathya lived in the same neighbourhood in Pondicherry, and first spoke to each other when she was still in high school and he was a college student. She doesn't believe in love at first sight, but just nine days after their first conversation, Suchi sent Sathya a text confessing that she was in love with him.
Sathya admitted that he had feelings for her too, which he could no longer hide. The couple had fallen in love, but their families did not support their relationship, so they waited over ten years to get married.
The couple chose to have a very simple temple wedding, with no engagement or reception. As a child, Suchi says that she dreamt of a grand wedding and being dolled up as a beautiful bride. 
But her reality made her realise that the size of her wedding didn't matter as much as who she was marrying. She is glad that she got to marry the love of her life after a decade-long wait.
The thaali katra moment is one that Suchi says she will never forget; Sathya took more than three minutes to tie the three knots, to ensure the knots remained as strong as their love.
Suchi visited several shops for her wedding sari and couldn't find what she was looking for. A friend recommended the Kanakavalli store at Kingsley, and Suchi was delighted to find so many saris that she loved in a beautiful ambience.
The best part of the shopping experience, she says, was the patience of the team at the store, who draped each sari that she wanted to try. She picked a pink kanjivaram shot with red with floral motifs and twill patterns on the borders.
A big thank you to Suchi for being a beautiful Kanakavalli Bride and sharing the story of her wedding with us. We wish her and Sathya a lifetime of love and togetherness.
Wedding Credits -
Photography: Siraj Khan Photography
Makeup: Viji Sharath
Find your own perfect match from our Valli Muhurtham bridal and trousseau collective online.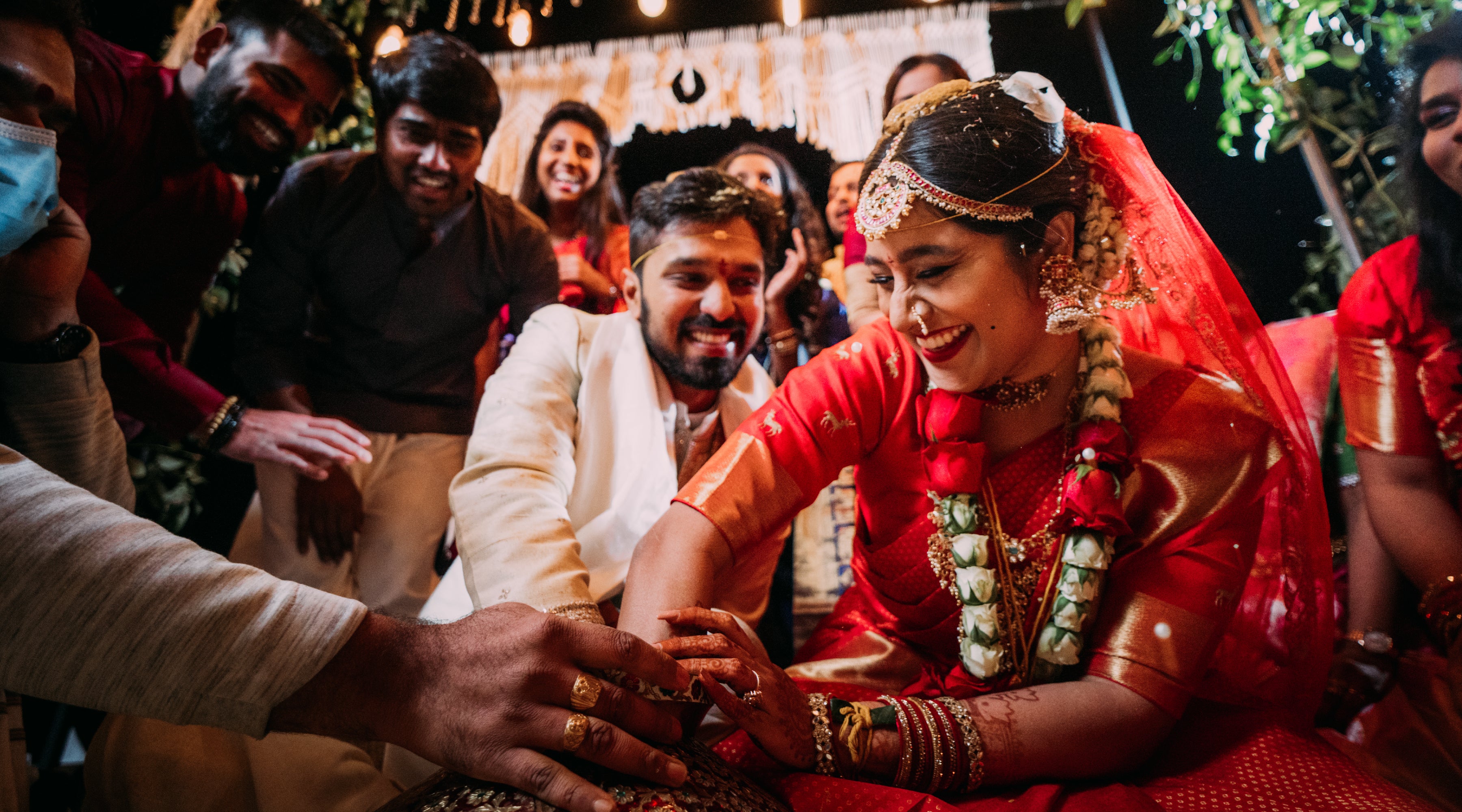 Poojitha weds Shiva Kanakavalli Bride Poojitha first met Shiva when a common friend of theirs was leaving for the US. They both happened to live in Bangalore and started hanging out, becoming grea...
Read more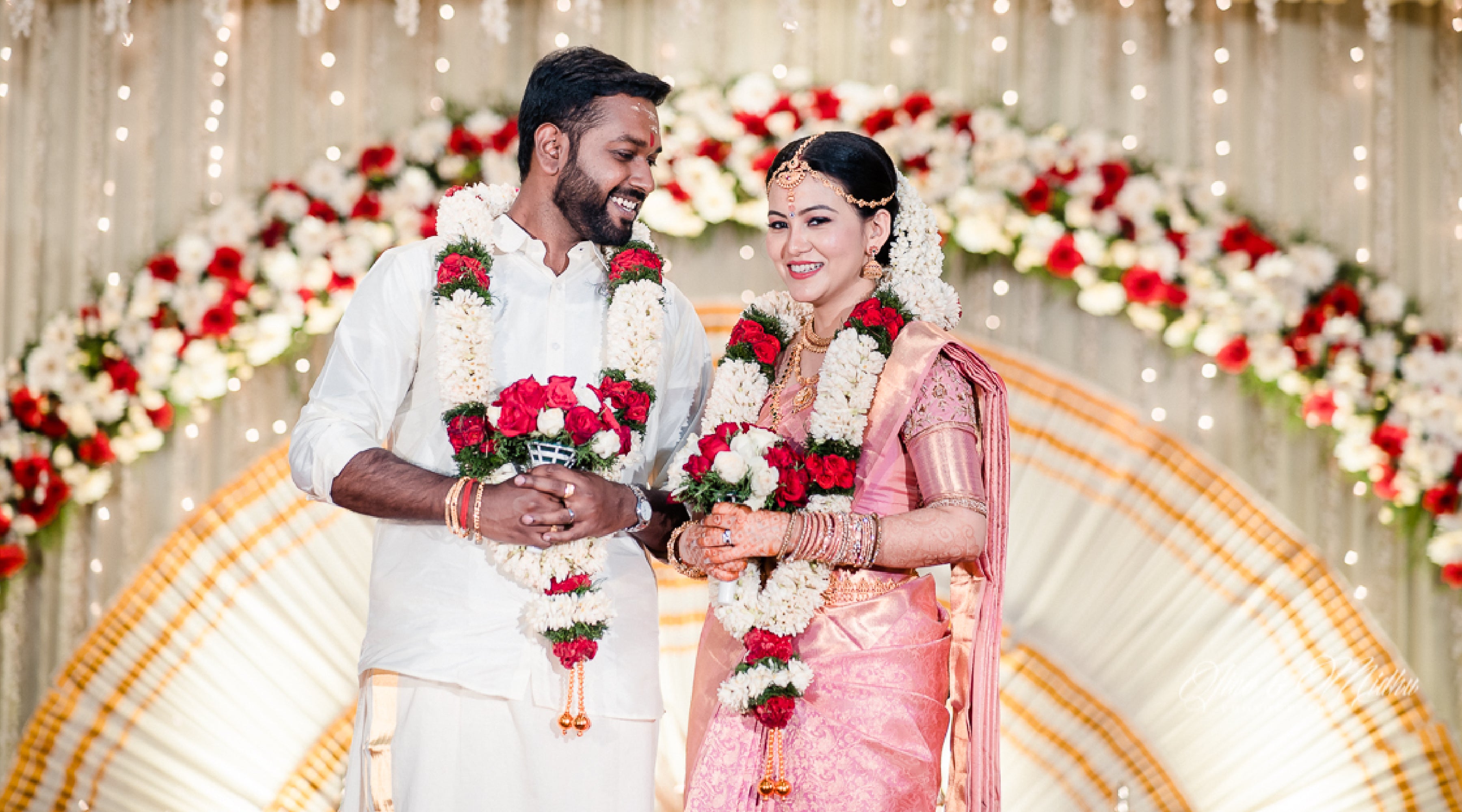 Madrina weds Harikrishnan Kanakavalli Bride Madrina first met her husband Harikrishnan back in 2008, while they were both in Hyderabad for an IIT crash course. They spent most of the time sittin...
Read more