Kanakavalli Bride : Sunaina

Sunaina weds Sridhar
Kanakavalli Bride Sunaina doesn't believe in love at first sight, but she does believe in destiny. Her mother had put her in touch with Sridhar, and she decided to meet him for a coffee since they both lived in Chicago. She wasn't very keen on the meeting though, and thought she'd say a quick hello and leave--she even parked her car in the 30-minute zone! Five hours later, though, Sunaina had definitely felt a connection with Sridhar, and that's how it all began.
On a vacation to Cancun, Mexico, Sridhar asked Sunaina to marry him. He had already reached out to her mother to ask her officially, before planning a beautiful proposal by the beach at Playa del Carmen. Sunaina was taken completely by surprise, and was very impressed by the thought and detail that Sridhar had put into planning the proposal. Of course, she said yes!
Both Sunaina and Sridhar were raised by single mothers and wanted their wedding to be a very intimate family gathering. They wanted to be surrounded by friends and family who had watched them grow and who'd been a part of their support system. They planned a contemporary Arya Samaj wedding, including a few ceremonies that their mothers wanted. It was a colourful and joyful affair.
For Sunaina, the most memorable moment from her big day was seeing the smile on her mother's face. Her mum has been her pillar of strength, and seeing her expression of complete joy filled Sunaina with love.

Sunaina says that she and Sridhar are very different personalities, but they planned their wedding as a team. They always inspire each other, pushing the other beyond their comfort zones and this, says Sunaina, is their biggest strength. The advice that brings a smile to her face is something a close friend told her, "Never stop being friends first."
Sunaina wanted to handpick every vendor for the wedding, and she wanted to work with women-centric businesses and entrepreneurs. She calls this the 'Sunaina twist' and says Sridhar was very patient with all her planning. She painstakingly researched vendors and spoke to people around the world to put together a wedding that allowed her to celebrate women and pay it forward in her own way. Once she put together her team of incredibly talented women, she trusted them completely.
A big fan of Kanakavalli, Sunaina knew she wanted to come to us to find her wedding saris. While she was in Chicago she got on a Skype call with her mother, her in-laws and the lovely team from Kanakavalli, who showed her saris in the colours she wanted. They had prepared a beautiful collection of kanjivarams to show her--draping them for her, showing them to her in different lights, and answering all her questions. She spent three hours (past midnight in Chicago!) choosing her Nitchayam and Muhurtham kanjivarams on that call! She finally chose two gorgeous kanjivarams without even seeing them in person.
A big thank you to Sunaina for being a gorgeous Kanakavalli Bride and for sharing the story of her wedding with us. We wish her and Sridhar a lifetime of love, friendship and happiness.
Wedding Credits -
Clothes – Prema (@clotheslinebyprema), Chintya (@intishbychintya) & Nivya Babu (@nivya_b)
Wedding Card – Parvathi (@TheNIRAMStore)
Jewellery – Divya (@rajatamaya)
Makeup Artist – Shringa (@kabooki_mua)
Venue – Rina (@rinasvenue)
Dance – Sagarika (@sagarika_ganeshyam)
Photographer – @Studio31


Find your own perfect match from our Valli Muhurtham bridal and trousseau collective 
online.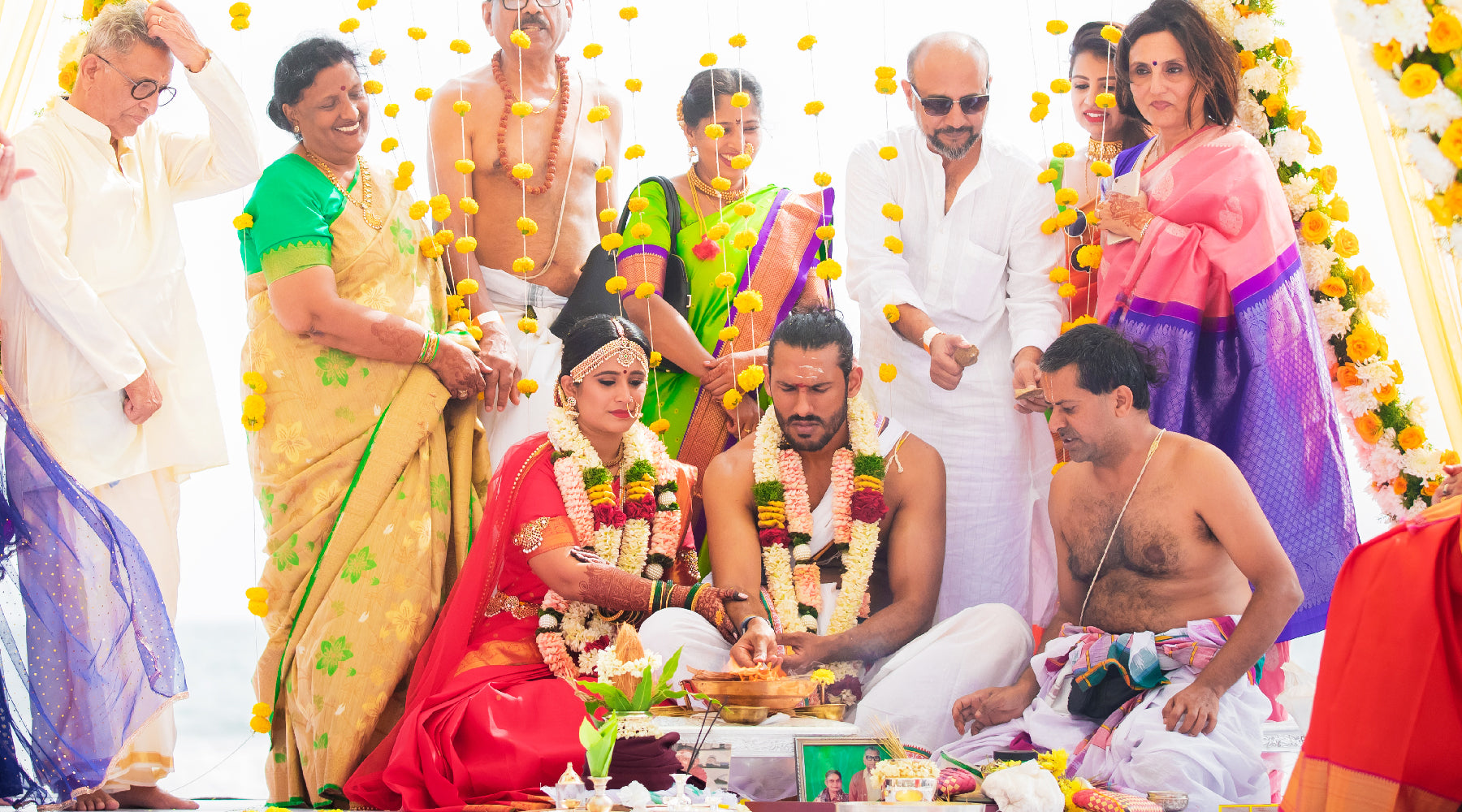 Suman weds Kushal As you continue to stay home and stay safe, we hope to brighten your lockdown Sunday with our beautiful bride for April. Kanakavalli Bride Suman's first date with Kushal was on t...
Read more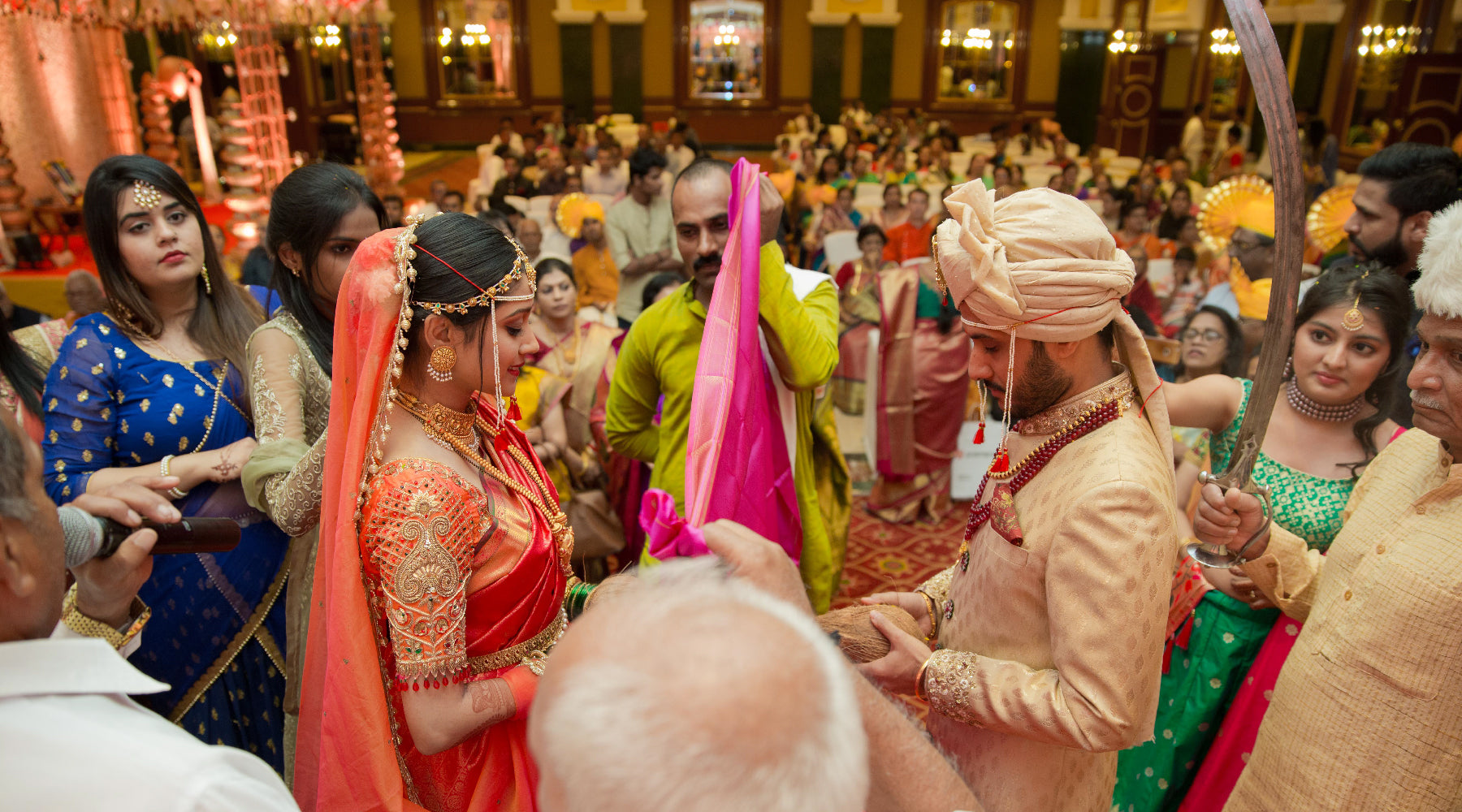 Bharathy weds Shivam Kanakavalli Bride Bharathy says she never believed in love at first sight until she saw Shivam, her future husband, for the first time at Mumbai Airport. They were both travel...
Read more