Kanakavalli Bride : Nivetha

Nivetha weds Siddharth
Nivetha first met Siddharth when they were both six years old. They were in the same class until the third grade, and Siddharth remembers her as the sincere class-topper. Years later, they ended up in the same college. Nivetha says that when she met him in college the first thought that crossed her mind, inexplicably, was: "Meet your husband."
When Nivetha and Siddharth decided they wanted to be together seven years ago, they were already deeply connected, and knew that they were in this for life. So, right from day one, they knew they'd eventually get married, and there was no need for a proposal or a grand gesture.
Wedding planning for Nivetha and Siddharth involved a lot of presentation-driven decision making. Her parents would video call her from every store they visited, showing her multiple options. Siddharth would then use his photoshop and presentation skills to help visualise everything, such as how different jewellery combinations would look. It was a time-consuming process, but Nivetha says making decisions as a group was also a lot of fun.
The couple hosted a dinner for friends and family the evening before the wedding, with dancing, speeches and delicious food. Their wedding took place the next morning with the sea as their witness, says Nivetha, who has always loved the beach.
The wedding rituals were minimalistic and pared down to suit the couple's ideologies. Nivetha says she's very close to her parents, and walking down the aisle with their hands in hers felt amazing.
At 5AM on the morning of their wedding, just before she had to get started with her make-up, Nivetha stole off to meet Siddharth on the beach at their resort. She says it was magical to have a quiet moment together beside the crashing waves, just before the bustle of the wedding. They also took a dip in the sea right after the wedding!
Nivetha says that she and Siddharth are very similar in their thoughts and behaviours, and their life since the wedding has been defined by a joyful ease and tranquility.
Nivetha likes to be precise with recipes, while Siddharth is the more experimental cook. So, they are like Colette and Remy from their favourite film Ratatouille, and, in the end, they cook better together!
Nivetha says that Kanakavalli has been her mum's go-to store for kanjivarams for years, and she's often accompanied her mother to Kingsley. This was the first time she was buying kanjivarams for herself, and she says she loves how unique Kanakavalli saris are in their colour combinations and patterns.
Nivetha says the team at Kingsley spent hours with her and her family across multiple visits. They were attentive and knowledgeable through the process, sharing the history of the bungalow, the art of kanjivaram weaving and other things that made the shopping experience all the more enjoyable!
A big thank you to Nivetha for being a beautiful Kanakavalli Bride and sharing the story of her wedding with us. We wish her and Siddharth a lifetime of love and laughter.
Wedding Credits -
Photography - @shotstoriesbyvarunsuresh with @dinesh_vasudevan_photography
MUA - @rachelstylesmith
Decor - @ohyeseventsofficial
Find your own perfect match from our Valli Muhurtham bridal and trousseau collective online.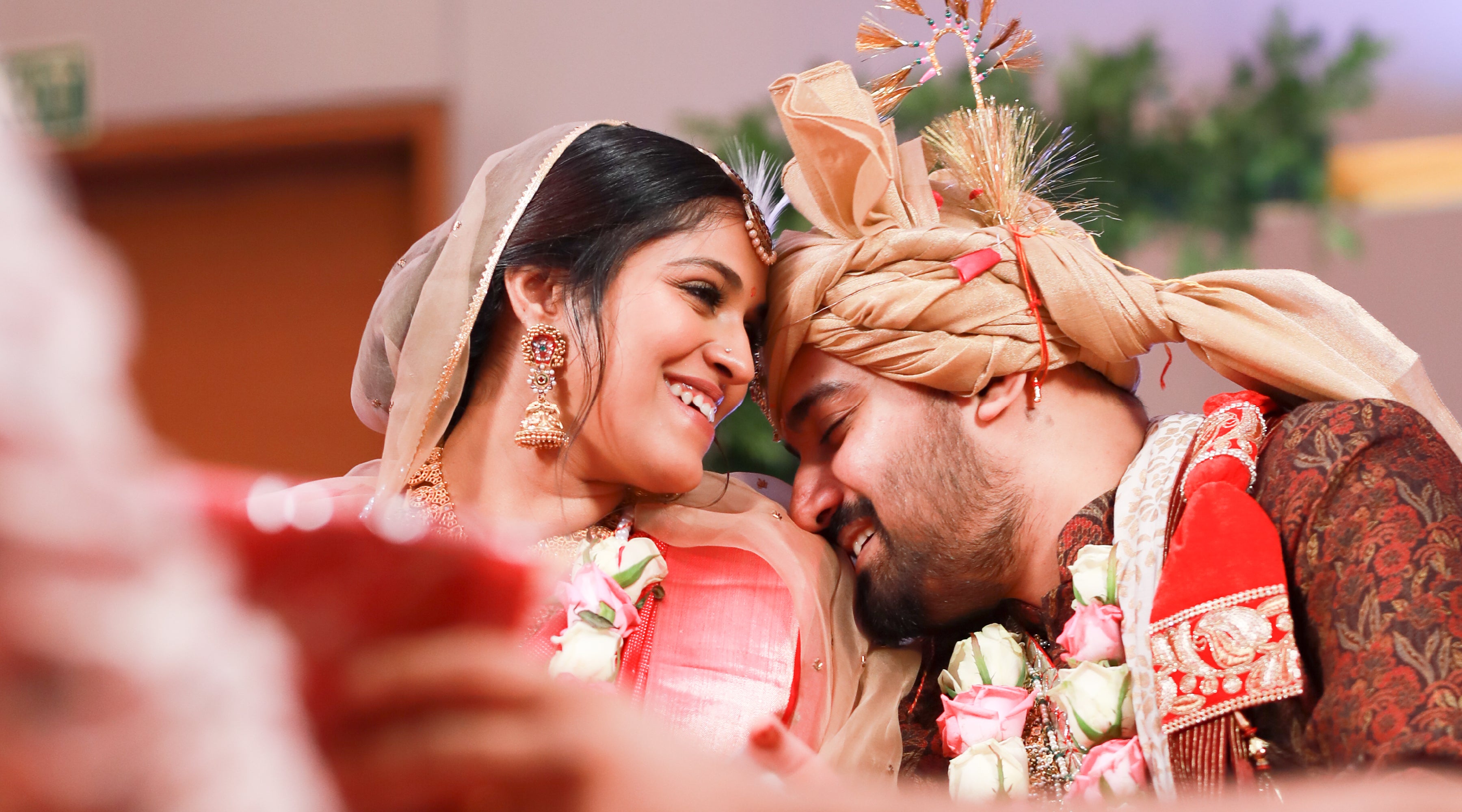 Nandita weds Samyaak Kanakavalli Bride Nandita believes in love at first sight. In fact, she met her husband Samyaak as a bright-eyed seven-year-old, when they shared a desk in third grade. She s...
Read more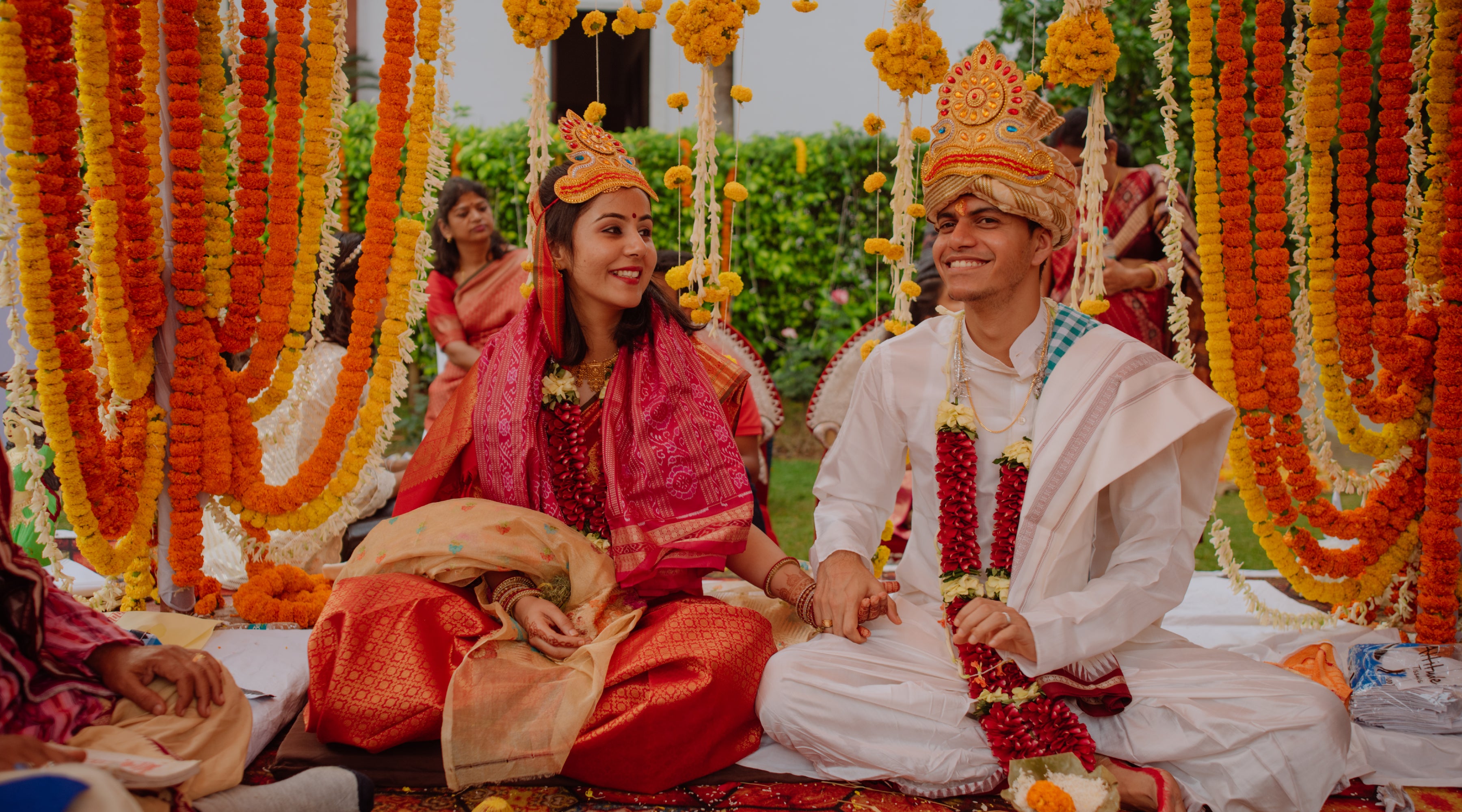 Manvi weds Partha Kanakavalli Bride Manvi doesn't believe in love at first sight, but does believe in making a connection that feels right. She and Parthasarathi first matched on a dating app. The...
Read more