Kanakavalli Bride : Dhaarica

Dhaarica weds Thajeevan
Dhaarica and Thajeevan first met when they were very young and went to the same violin lessons. They didn't talk much back then, but met by chance many years later and started to get to know each other.
In fact, it turns out that Dhaarica's family actually had a picture of Thajeevan sitting in their kitchen for many years. They'd kept his arangetram invitation which had a picture of a deity on one side and a photograph of Thajeevan on the other!
Dhaarica enjoys going on long walks and hikes, and loves scenic views, so Thajeevan planned a romantic sunset proposal on a cliff at the beach. Just as the sun dipped behind the cliff, he popped the big question! Tired after a night shift, Dhaarica was not in the best mood, and Thajeevan took her completely by surprise! She said yes, of course, and cheered up right after.
Dhaarica loved seeing her wedding pan out the way she had imagined after many months of planning. On the day, she enjoyed the fact that she had no control over what was happening but could sit back and relax while being pampered. Her advice for brides planning their weddings is to enjoy the process because it's all worth it!
For Dhaarica, the best part of the wedding was seeing their families and friends come together to make sure everything ran smoothly. She also loved having her grandparents there all the way from Sri Lanka for the celebrations.
While Dhaarica looked at many Instagram pages for bridal inspiration, she eventually stuck to what she knew best - simplicity. She kept her jewellery simple, and she says that her make-up artist was incredible, making her feel beautiful while she still looked like herself. Their wedding was a simple and traditional but lovely affair.
Dhaarica's mother-in-law is a regular customer of Kanakavalli in Chennai, and refers to the store as her secret for the best saris she's ever bought. Dhaarica loved the personalised shopping experience at Kanakavalli, as well as the endless selection of beautiful kanjivarams. She says the store was calm and peaceful, and the team encouraged her to take her time with the saris.Dhaarica picked two beautiful kanjivarams and says, I have no regrets and I never stepped foot into any other sari shops!
A big thank you to Dhaarica for sharing the story of her wedding with us. We wish her and Thajeevan a lifetime of togetherness and laughter.
Wedding Credits -
Photographer: Sheraz Khwaja
Videographer: Shree Images
Flowers: Rithika Flowers
MUAH: Thushi Mua
Decor: Wed In Style
Find your own perfect match from our Valli Muhurtham bridal and trousseau collective online.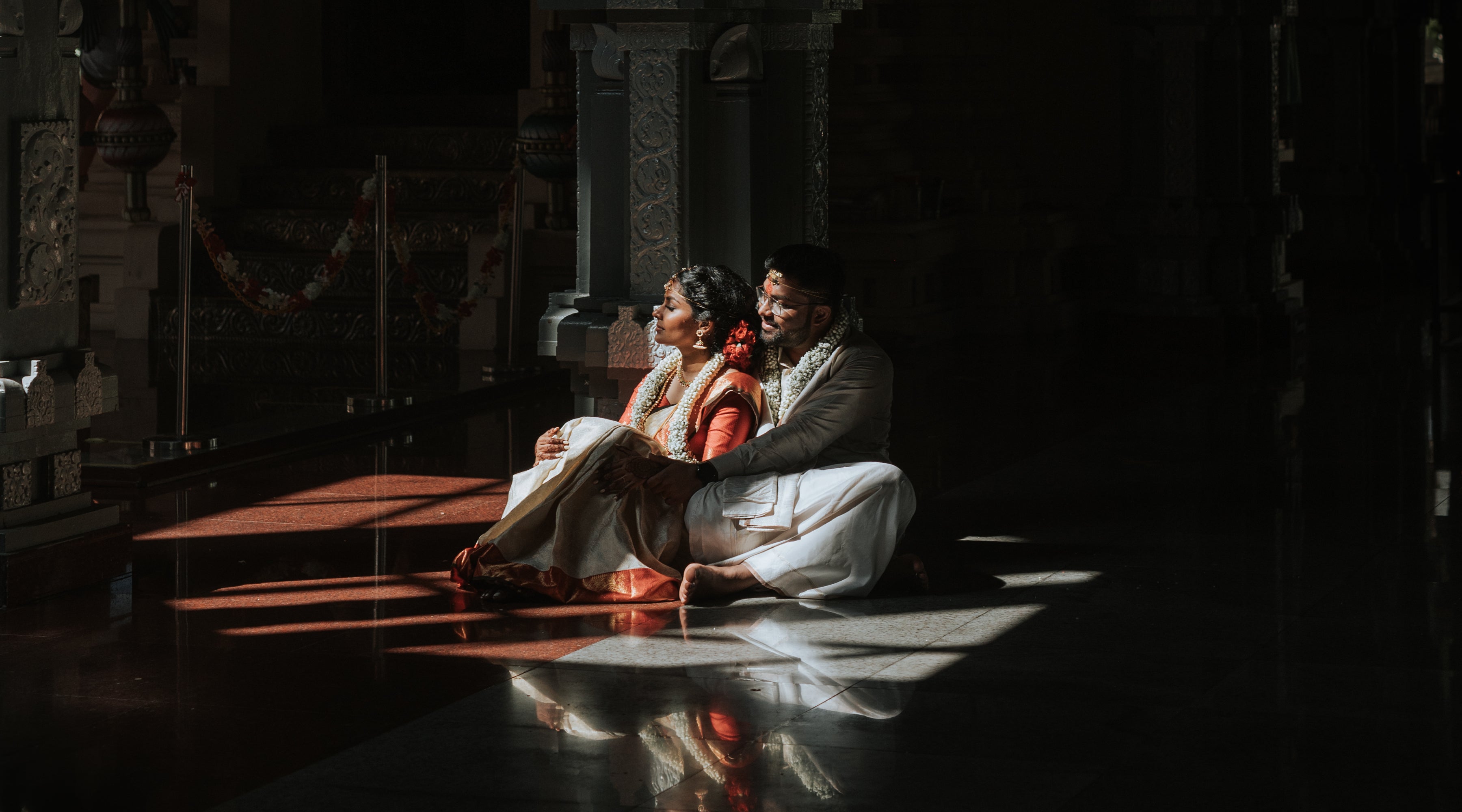 Sharanya weds Vaaghisen Sharanya met Vaaghisen in high school. Looking back, she thinks she felt some sort of connection with him, as they started to talk more and get to know each other. She vivi...
Read more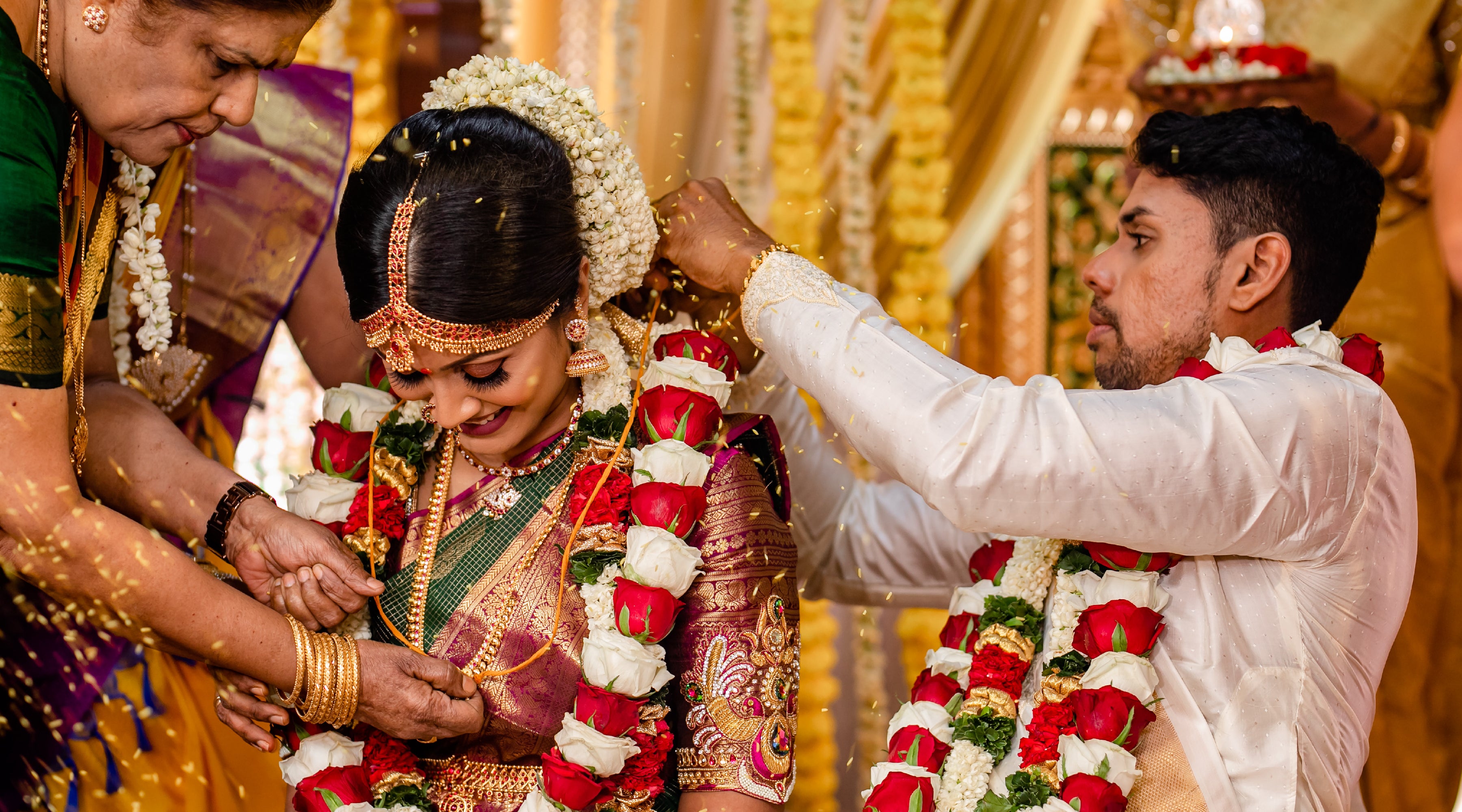 Theeba weds Sam Kanakavalli Bride Theeba says it was love at first sight when she met Sam. Something just clicked at their first meeting, and they discovered that they were on the same wavelength....
Read more