Kanakavalli Bride : Sruthi

Sruthi weds Jae June
Kanakavalli Bride Sruthi met her husband Jae June seven years ago at college. He maintains that he was "thunderstruck" the very first time he saw her, rushing late into class, but she says she took longer to warm up to him.
While Jae June was serious and studious, Sruthi was a more bubbly and carefree personality. Sruthi only realised that she had found someone who could love her and challenge her to be a better person one night at a party - when they ended up talking till three in the morning, feeling like the world around them had disappeared!
Jae June planned a beautiful and thoughtful proposal for Sruthi when they were in South Korea to visit his family and see the country. They spent a day at the historic Changdeoukgung with its sprawling, lush, secret garden on the grounds, with pristine pools dotted with lily pads and flanked by classical pagodas.
After a tour of the gardens, Sruthi was exhausted, hot, and ready for a snack, and got a little annoyed when Jae June asked her to walk back to her favourite spot in the garden. When they got there, Jae June asked his father to take a photograph of the two of them. Sruthi positioned herself and when she turned to the camera, she found Jae June down on one knee. She hadn't been expecting it at all, so it was a complete and exhilarating surprise.
Originally scheduled for June 2020 as a big affair with many guests and events, Sruthi and Jae June's wedding underwent many iterations due to the pandemic, and finally took place on a smaller scale in May 2021.
Their vision stayed consistent, and they had a gorgeous wedding at the Chicago Botanic Garden, letting the outdoor venue shine, amid lush, simple floral decor and restrained colours. The couple's welcome party and sangeet happened in the backyard of Sruthi's childhood home, catered by local restaurants and planned with the help of neighbours with whom she had grown up.
Sruthi and Jae June wanted their wedding to be a reflection of their personalities and priorities. Thus, they incorporated vows into their ceremony and included Christian hymns which were meaningful to Jae June's mother. They realised that what was most important was celebrating their love with family and friends.
Rain was forecast for the day of their wedding, but Sruthi and her mum knew that the wedding had to be outside no matter what. Fortunately, the rain held, but towards the end of the ceremony, it got so windy that Sruthi's cousins and uncles had to hold the mandap in place!
Every element of Sruthi and Jae June's wedding was thoughtfully put together. They drew decor inspiration from a floral-themed cafe in Seoul that they visited after getting engaged. Sruthi's bridal bouquet featured the king protea, a plant native to South Africa, the country where Jae June was born. The bridal party colors were inspired by the support Sruthi has received from her friends and family. "I've been able to 'bloom' into the person I am today because of them," she says, so she dressed them in green and herself in pink to symbolise the strength that roots and leaves give to flowers.
Sruthi wanted a bridal sari that was at once grand yet understated, traditional, yet a manifestation of her personality. She also had a very specific shade of peachy, rose gold in mind. She found Kanakavalli on Instagram and felt like the aesthetic of the posts resonated with her. After a long day of shopping on a trip to Hyderabad, Sruthi and her mother visited Kanakavalli's store. They had the place to themselves and felt revived when the team showed her not one but multiple kanjivarams in the colour she was looking for. Struck by the quiet elegance and intimacy of the shopping experience, Sruthi says she will always remember the moment she found 'the one' at Kanakavalli.
A big thank you to Sruthi for being a gorgeous Kanakavalli Bride and sharing the story of her wedding with us. We wish her and Jae June a lifetime of togetherness and love.
Wedding Credits -
Blouse stitching and embroidery: Jus Blouses by Varsha Mahendra
Photography: Ann and Kam Photography
Planning: ChiChic Weddings and Events (Mallory J. Powell)
Florals: Zuzu's Petals
Find your own perfect match from our Valli Muhurtham bridal and trousseau collective online.
Prethee weds Ram Prethee has always been a very pragmatic and introverted person, so it came as a surprise to her when she first spoke to Ram and felt as though she'd known him for years! Prethee ...
Read more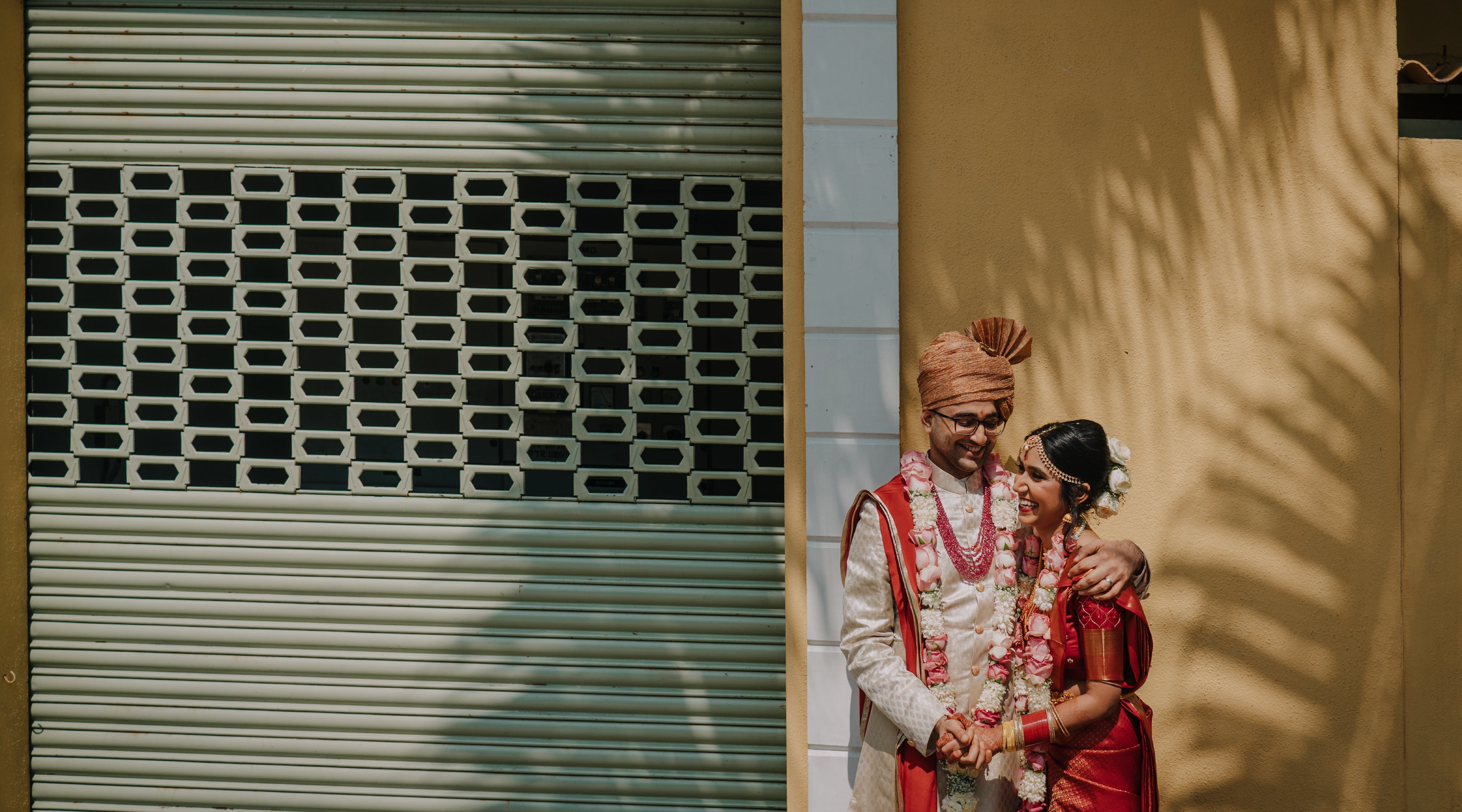 Shivani weds Rohan Kanakavalli Bride Shivani and her husband Rohan went to the same school, were part of the same circle of friends, and stayed in touch over the years, so they cannot pinpoint the...
Read more