Kanakavalli Bride : Pritha

Pritha weds Pavan
Kanakavalli Bride Pritha first met Pavan when the two of them were training at the same hospital. They became close friends during the two weeks they worked together, and bonded over their common interests and cultural backgrounds. Soon, their relationship blossomed and Pavan proposed to Pritha on a beautiful beach in Southern California.
Pritha's favourite part about planning her wedding was the fact that she got to spend so much time with her family during the process. She enjoyed putting everything together, focusing on the little details, to make sure her big day was perfect.
Pritha's advice for a bride-to-be planning her wedding? "Make sure to stay organised, but if something doesn't go exactly as you expect, remember that the whole experience will be beautiful no matter what!"
The couple was thrilled to enjoy the love and affection of all their family and friends on their wedding day. The marriage advice that they live by is to always communicate with and be considerate of each other.
The wedding was gorgeous, set against the backdrop of Huntington Beach. Pritha chose shades of coral and gold for the Mandap, which was decorated with white and pink flowers and elephant motifs. The delicate hues and floral decor came together beautifully to create a picture perfect wedding.
Pritha says she found wedding and bridal inspiration on the Kanakavalli website. She and her mother would pore over the weekly emails, browsing through the many beautiful colours. They finally planned their trip to Chennai to see the saris in person.
Pritha's maternal side of the family has deep roots in Chennai, and Kanakavalli's connection to the city drew her to the brand. She says that wearing Kanakavalli on her wedding day made her feel connected to both her grandmothers, who she fondly remembers wearing beautiful silk saris. Pritha chose a gorgeous Kanakavalli kanjivaram in sky blue.
The beautiful setting at Kingsley struck Pritha and her family when they visited the store. She says the staff were welcoming, hospitable and attentive to all her needs and colour choices. "We loved the use of ancient motifs on the sari designs, so beautifully incorporated into modern and traditional silk saris," she adds. Pritha, her mother Geetha and sister Priyanka, all wore Kanakavalli to celebrate the big day.
A big thank you to Pritha for being such a beautiful Kanakavalli bride and for sharing the story of her wedding with us. We wish her and Pavan a lifetime of joy.
Wedding Credits -
Decor and Design: Ethnic Essence
Photography: Samson Productions
Blouse Design: Prabha Narsimhan @ AmritaTailors
Hair: Katie Frances @DolledupByLulu
Makeup: Raquel Sonea @ DolledupByLulu
Find your own perfect match from our Valli Muhurtham bridal and trousseau collective online.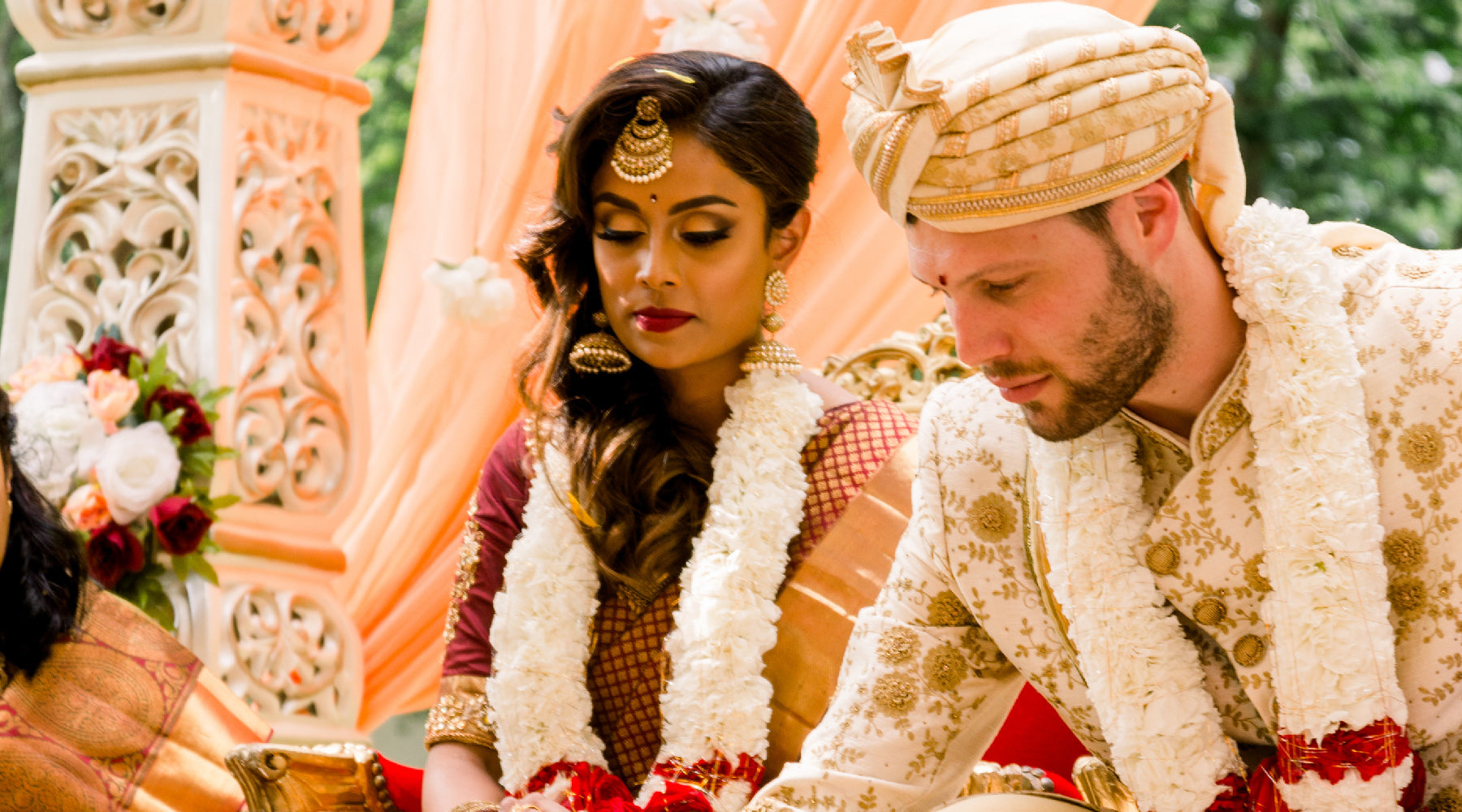 Anu weds David "Love is not a fleeting feeling," says Anu Udayakumar, Kanakavalli's October Bride, who married her high school sweetheart David Zavelsky in Richmond, Virginia, in May this year. In...
Read more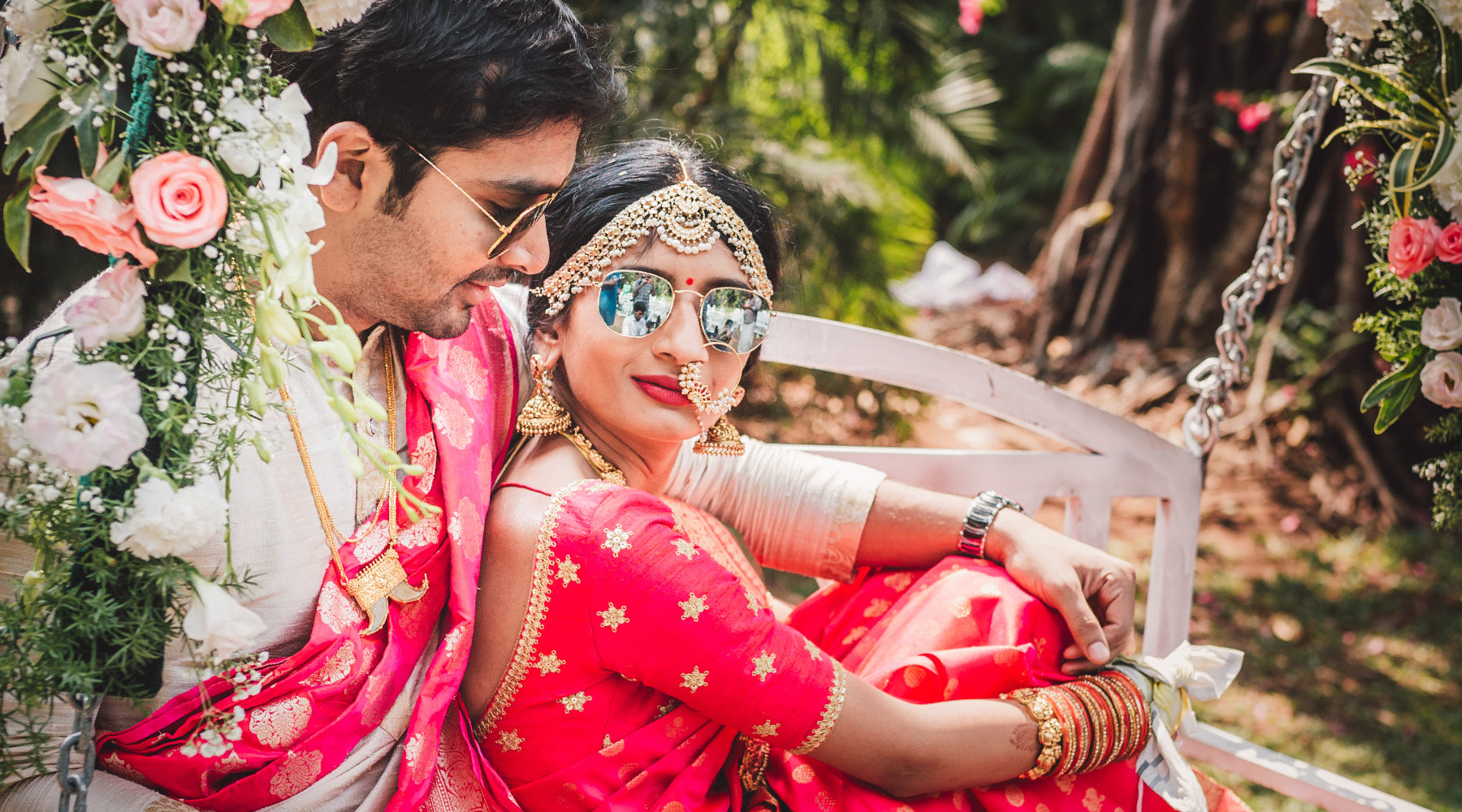 Roma weds Akarsh Kanakavalli's December Bride Roma doesn't believe in love at first sight. She says it should be called attraction at first sight, because your first impression of someone can neve...
Read more