Kanakavalli Bride : Roma

Roma weds Akarsh
Kanakavalli's December Bride Roma doesn't believe in love at first sight. She says it should be called attraction at first sight, because your first impression of someone can never be complete, since you don't know their personality yet.
Roma and Akarsh celebrated their love at a gorgeous garden wedding earlier this year. Akarsh was the one who popped the question, on a tiny island off Croatia. It sounds to us like the perfect proposal!
Roma says that she had been planning her wedding ever since she was a little girl, so she knew exactly what she was doing. She is also a very talented and well known wedding photographer, and has learnt a lot from all the weddings and brides she has shot.
Roma planned six events, but spread them out over ten days because she didn't want anything to feel rushed. For the wedding, she had a vision of a garden filled with her favourite flowers. Instead of the traditional marigolds of South Indian weddings, she chose delicate lilies and roses in pastel pinks and creamy whites. The overall effect was of a dreamy, magical and lush garden wedding.
At first, Roma wasn't very sure about wearing a kanjivaram. She is very petite and was worried that the sari would feel stiff and wouldn't fall well. She couldn't find anything else, though, and when her mother's friend mentioned the Kanakavalli exhibition in Bengaluru, she headed there. She then proceeded to find the wedding sari of her dreams in exactly ten minutes! Akarsh wore a Benarasi dupatta in shades of red and pink to coordinate with his bride's look.
The best piece of advice was from her best friend, who told Roma to over prepare for the wedding, and when the big day arrived, to just let go and have a good time! As a wedding photographer, Roma got most of her inspiration for wedding planning first-hand, but she also spent time exploring ideas on Instagram and Pinterest. The picture perfect wedding is testament to Roma's incredible attention to detail and love for beauty.
Roma says that the most special part of the wedding for her was having all her close friends and family drag themselves out of bed at 5 in the morning, so that they could walk her to the mandap at 7.30AM.
She looked absolutely stunning in a classic vermillion Kanakavalli kanjivaram as her friends and family accompanied her to the ceremony.
A big thank you to Roma for sharing the story of her wedding with us. We wish her and Akarsh a lifetime of togetherness and joy.
Wedding Credits -
Photography: Richa Nag Photography
Makeup: Anurita Chandrappa
Video: Tales by Two
Find your own perfect match from our Valli Muhurtham bridal and trousseau collective online.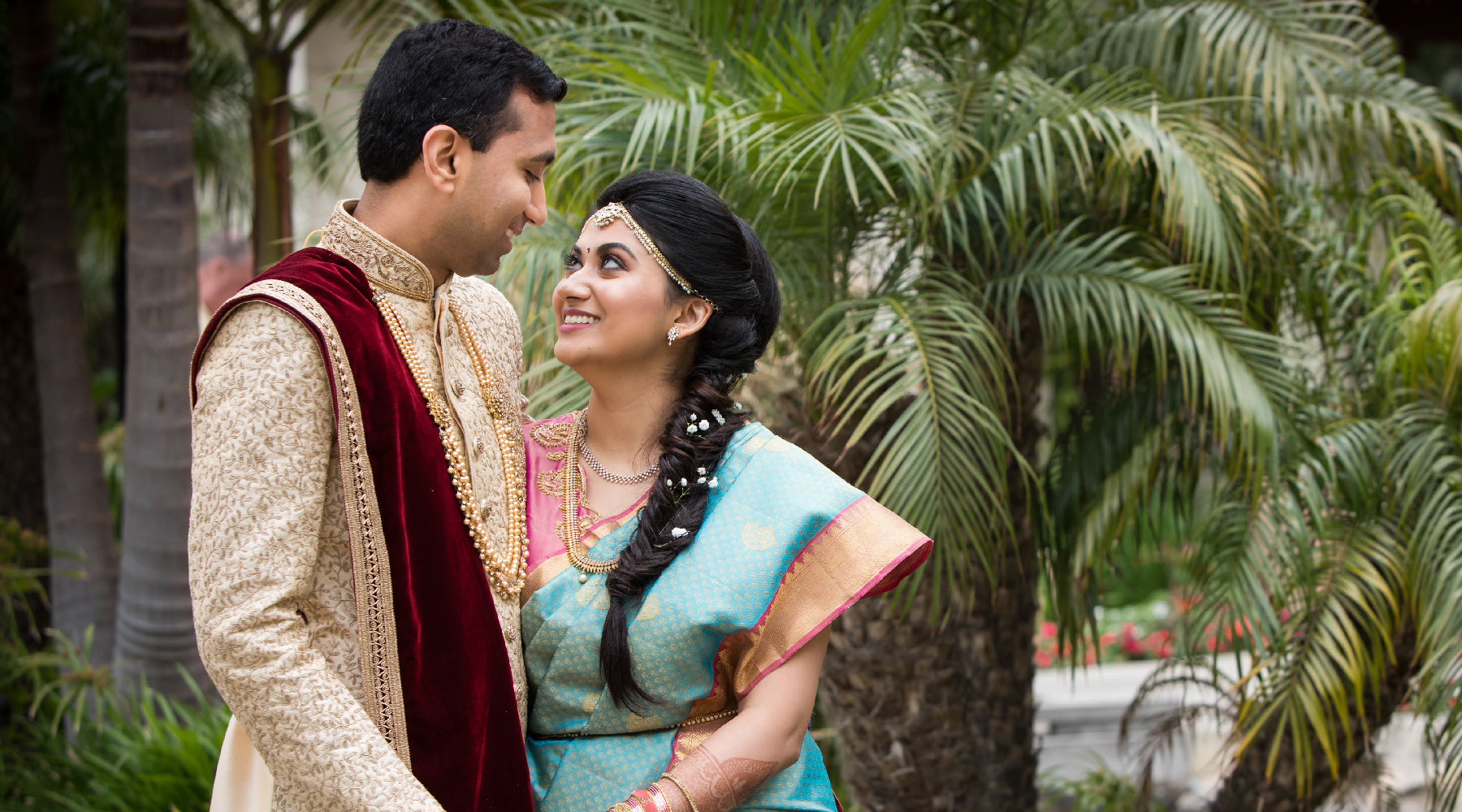 Pritha weds Pavan Kanakavalli Bride Pritha first met Pavan when the two of them were training at the same hospital. They became close friends during the two weeks they worked together, and bonded...
Read more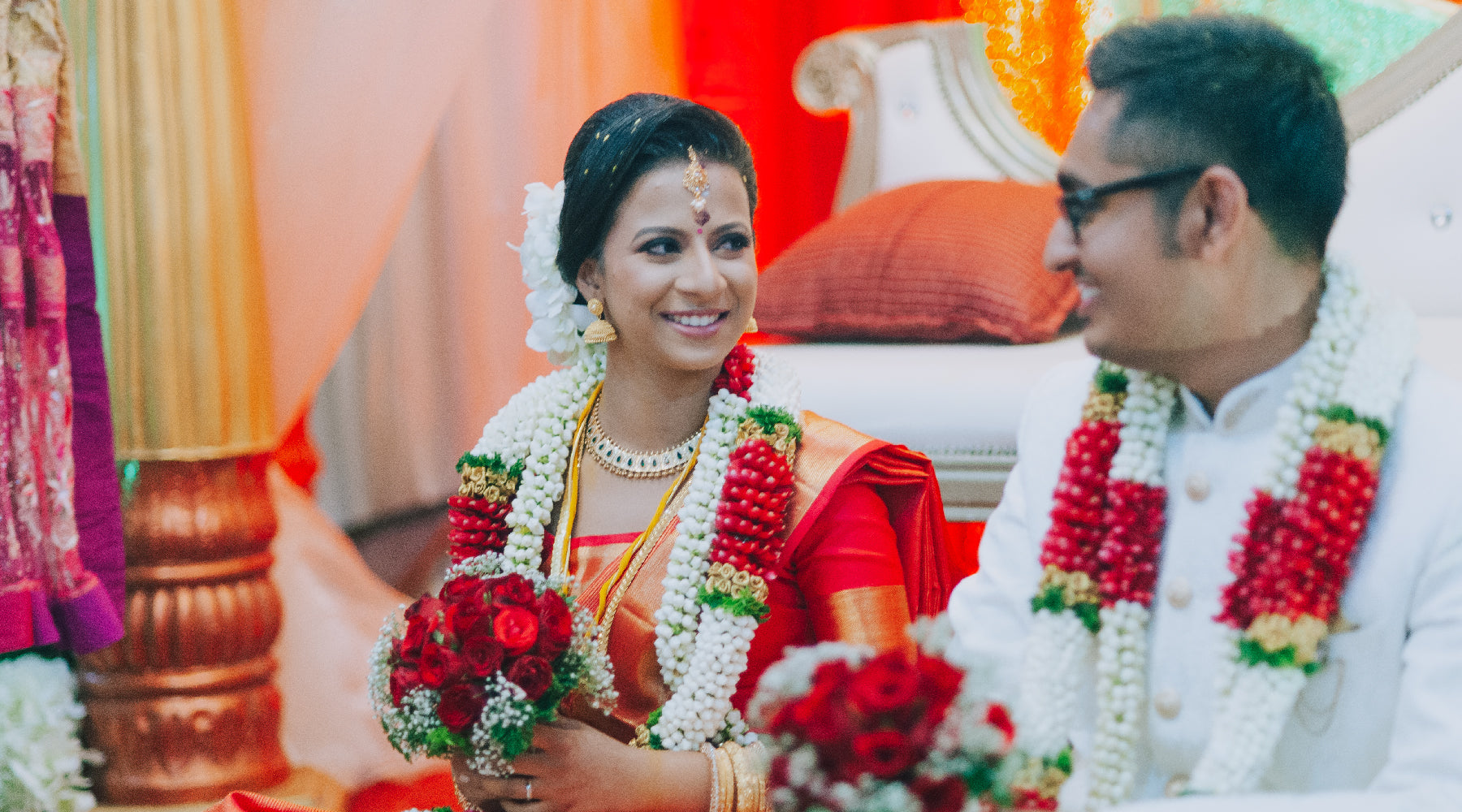 Kathleen weds Sashdev Kathleen and Sashdev met while they were both at university. They found that they had a lot in common, including a shared love for Game of Thrones, and the very first time th...
Read more