Kanakavalli Bride : Archana

Archana weds Teja
Kanakavalli Bride Archana met her future husband Teja a year ago in Boston. He claims that the moment he saw her, he knew she would be his wife. Archana believes that when you meet the right person, it feels effortless - like two pieces of a puzzle fitting into each other. Teja was the one who sort of indirectly proposed to Archana. He told her that he was in this for the long haul, and that if she said yes, he would cherish her for the rest of his life. As you can see, the rest is history! They had a beautiful sangeet and wedding in Bangalore, followed by a reception in Hyderabad.
Archana coordinated most of her wedding planning from Boston, and this often got a bit tricky. Her favourite part of the preparations was shopping for saris and jewellery. She was on FaceTime with her mother on multiple visits to the Kanakavalli store!
For her decor, Archana, who calls herself a minimalist, chose a theme with lotuses and tuberoses. The venue, Nesara Farms just outside Bengaluru, was the perfect location, surrounded by mango and chikkoo trees.
During the 'jeera-bellam' exchange ceremony, Archana watched her husband tearing up. At that moment she realised how lucky she is to be loved so unconditionally, and this is a moment she will never forget.
Archana's mother had one piece of advice for the couple - she said marriage is about being able to be by each other's side through the good days and the bad. This often means a little compromise - he has to overlook her messiness and she his obsessive cleanliness!
Archana's great grandmother had a lot of beautiful jewellery, most of which is over a hundred years old. Archana decided to design her wedding looks around this spectacular jewellery. She chose to wear her great grandmother's emeralds with a magenta Kanakavalli kanjivaram shot with dark mulberry purple for the Muhurtham. She then changed into a beautiful off white kanjivaram with buttis in gold zari and a red korvai border, that she paired with a set of rubies.
Archana bought most of her South Indian wedding trousseau from Kanakavalli, as well as saris for most of her extended family. Her mother owns a small studio designing bridal blouses, and she recommended Kanakavalli. Archana then checked the Kanakavalli website every day for six months!
The purple sari she had fallen in love with online was no longer available, but the Bengaluru team brought it in for especially for her. It took three months, but Archana says it was definitely worth the wait because the kanjivaram really stood out. "I don't think anyone can beat the colours and the finish of the silk saris at Kanakavalli!" she adds.
A big thank you to Archana for sharing the story of her wedding with us. We wish her and Teja a lifetime of joy!
Wedding Credits -
Photography: Lightbucket Productions
Makeup: GlossNGlass Bridal Makeup Studio
Find your own perfect match from our Valli Muhurtham bridal and trousseau collective 
online.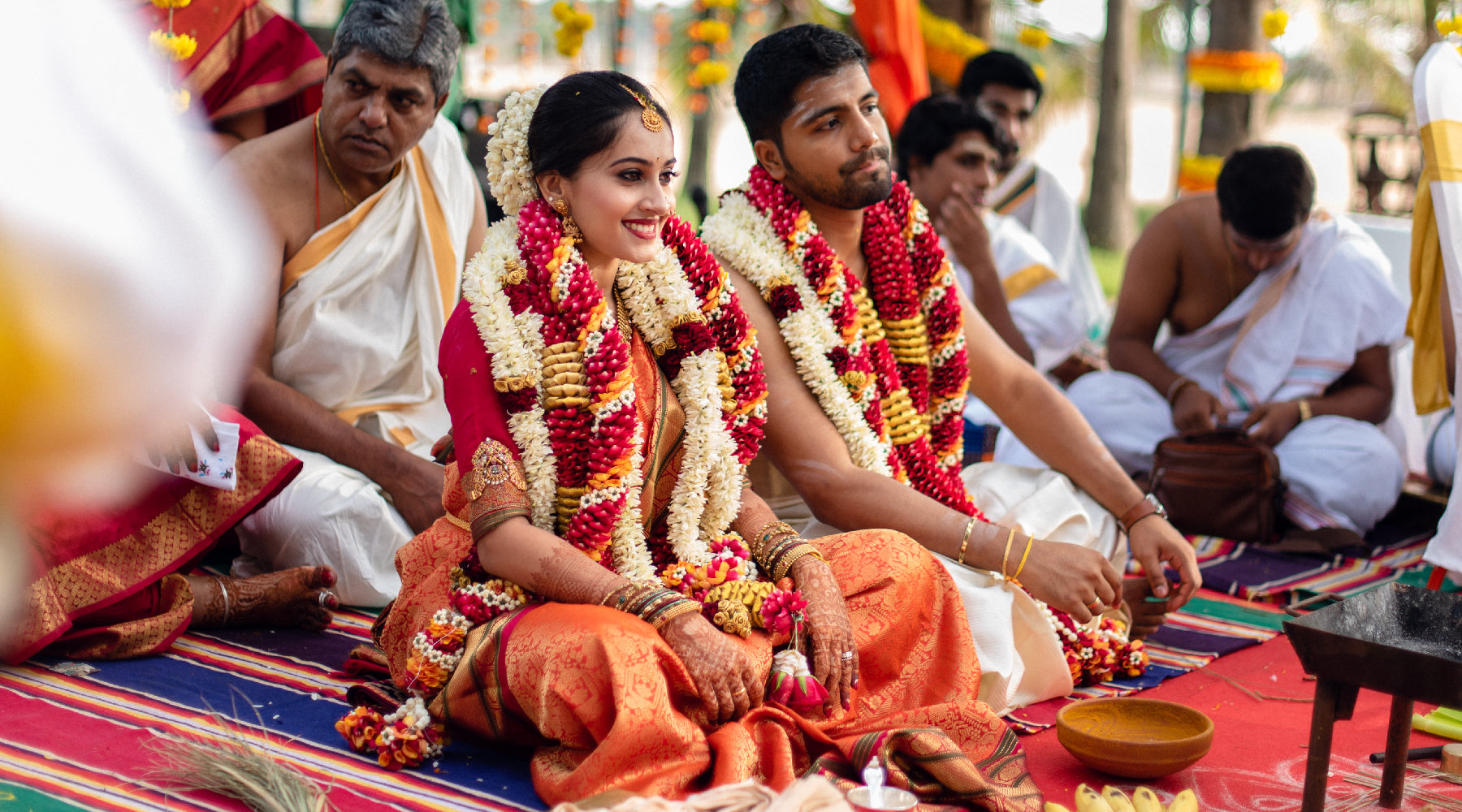 Anjanah weds Aditya Kanakavalli Bride Anjanah was a fan of Aditya's music for years before she was introduced to him by a common friend. She lived in New York and he in Los Angeles, and they spoke...
Read more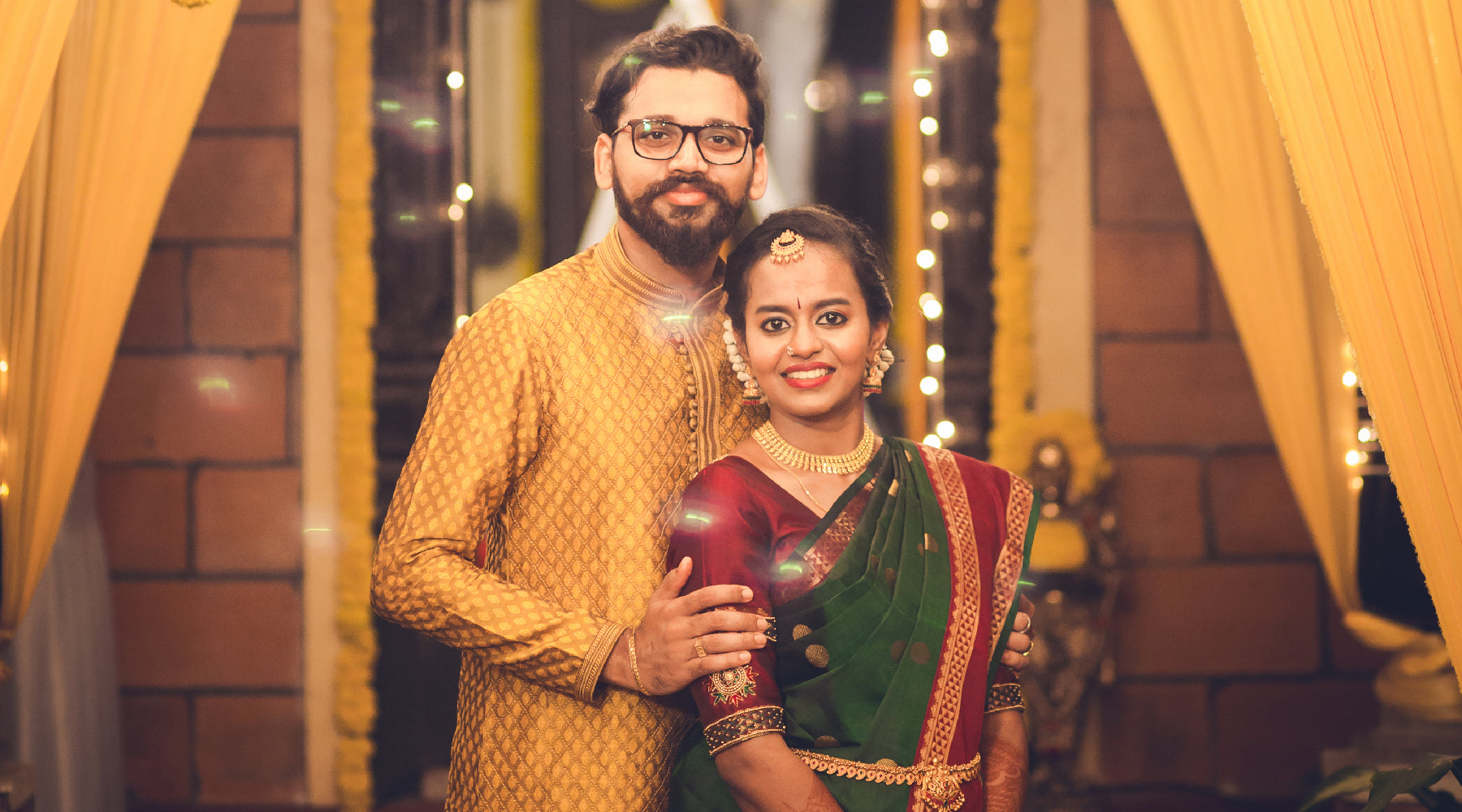 Janani weds Yugesh Kanakavalli Bride Janani says that she has always been a bit skeptical of the idea of 'love at first sight', but her husband Yugesh is a hopeless romantic. He swears to this day...
Read more