Kanakavalli Bride : Varsha

Varsha weds Nikhil
Varsha met Nikhil at her yoga class - he was her teacher's son. Being shy and conservative by nature, she would never have spoken to him first, but one day she needed the wifi password and had to ask him. The password happened to be Nikhil's phone number, and that's how it all began. Varsha doesn't believe in love at first sight, but she does believe in destiny.
They were best friends for a year, but they knew how they felt about each other and started dating soon after. Five years later they had a beautiful wedding in Bangalore.
The best part of wedding planning for Varsha was the excitement about everything, from choosing something small like a lantern, to making a big decision such as the venue. She spent a year planning the wedding - thinking of every detail because she wanted everything to be just right. Varsha and Nikhil spent time doing the research, speaking to people and then choosing the best options. Their wedding consisted of five events, and Varsha says it was the perfect day. 

The festivities started with a pool party haldi ceremony, followed by the auspicious Varapuja where the groom is showered with gifts while the bride receives ornaments and clothes for the wedding day. They had an Arabian themed sangeet with a belly dance performance, and a royal reception on a sprawling lawn filled with lanterns, candles and chandeliers. Finally, Varsha and Nikhil had a traditional South Indian wedding with all the ceremonies and rituals, enjoying every bit of it.
Varsha says she will never forget the moment after the wedding ceremony, when she and Nikhil looked at each other for the first time as husband and wife. It took a minute to sink in, and it felt perfect.
Couples planning their weddings should remember to enjoy the process as planning is a beautiful journey in itself, says Varsha. Getting completely involved in the process with your partner, starting well in advance, and paying attention to detail are the keys to stress-free wedding planning according to her. 
Having first stumbled upon Kanakavalli on Instagram, Varsha says it was love at first sight with our kanjivarams. The best part about her Kanakavalli shopping experience was that she didn't have to go through hundreds of saris because of the gorgeous curations at the store. Varsha found five kanjivarams that she loved, and finally picked two.
A big thank you to Varsha for being a beautiful Kanakavalli Bride and for sharing the story of her wedding with us. We wish her and Nikhil a lifetime of love, joy and togetherness.
Wedding Credits -
Photography: 2bonds Photography
Makeup: Makeup by Shreeya Pawar


Find your own perfect match from our Valli Muhurtham bridal and trousseau collective 
online.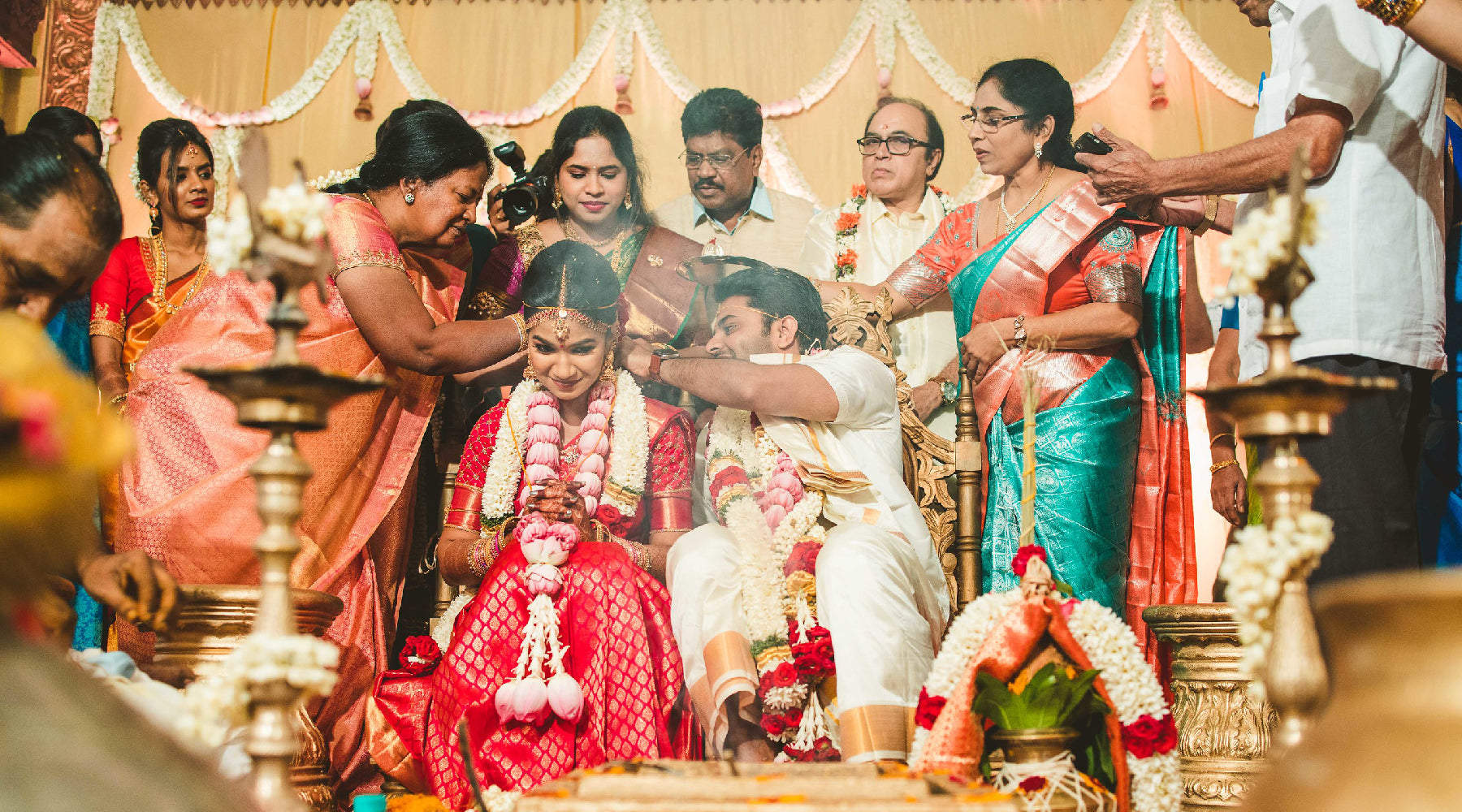 Swathi weds Preetham When Kanakavalli Bride Swathi moved to America eight years ago, Preetham was the first person she met. Nobody seeing them at the time would have imagined they'd even be friend...
Read more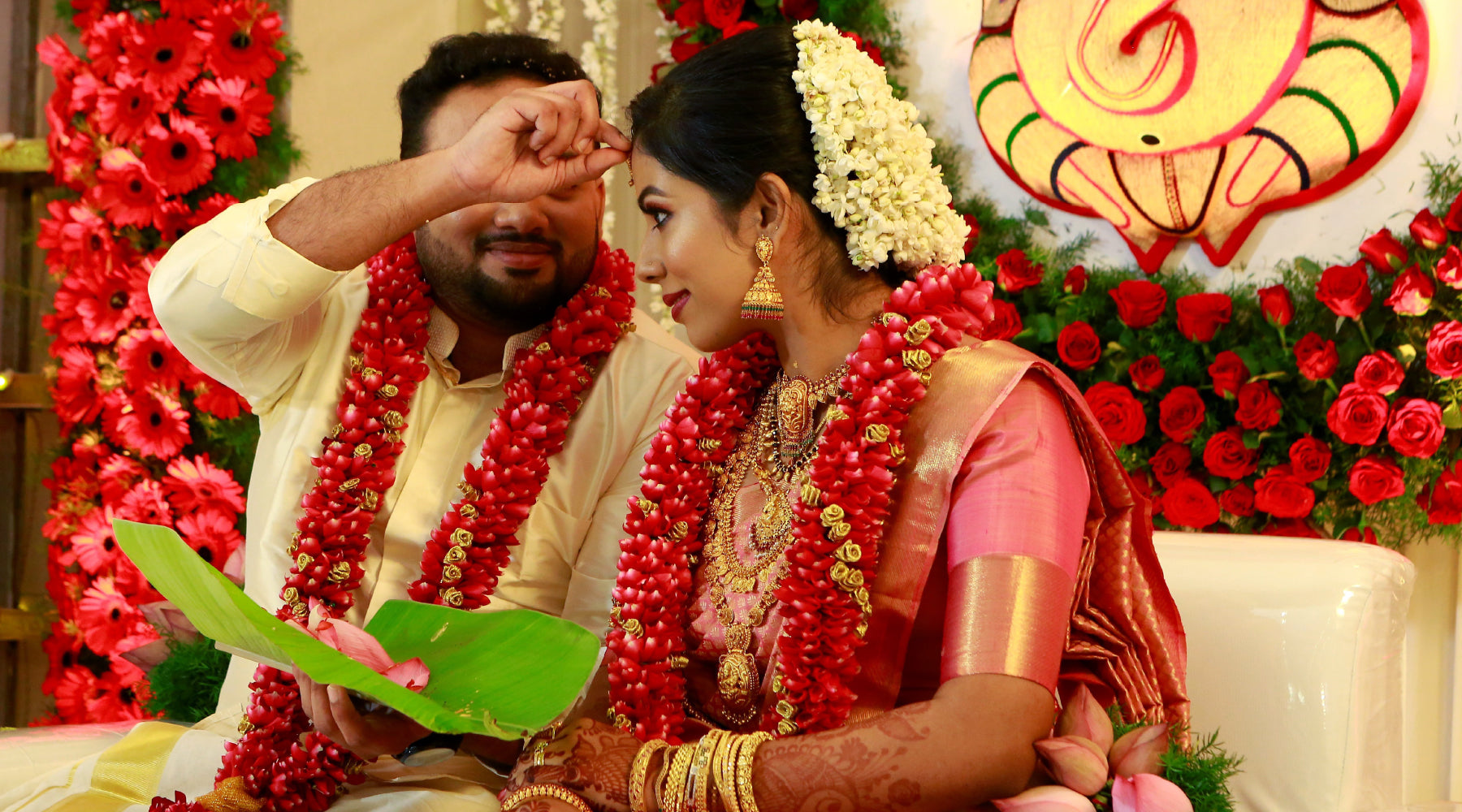 Gowri weds Nikhil Gowri and Nikhil were introduced by their parents, and had a little time to get to know each other before the wedding. Gowri says she was confused at first, but quickly discovere...
Read more