Kanakavalli Bride : Swetha

Swetha weds Jayakrishnan
Kanakavalli Bride Swetha and Jayakrishnan were college sweethearts, spending nine years together before they tied the knot. It wasn't love at first sight, says Shweta, but the two grew up together, watching one another evolve over almost a decade.
The couple didn't have a formal proposal; they both just knew that they wanted to be together forever. In fact, they ended up proposing their own marriage to their parents!
Living in Sydney, Swetha and Jayakrishnan had to plan their Chennai wedding virtually. They spent hours choosing their venue, picking out decorations and planning every detail of their big day. Their wedding was spread over four events - an engagement, sangeet, reception and muhurtham.
Swetha says that the most meaningful moment of the wedding for her was when she looked at her father just after her husband had officially tied the knot. It was a moment filled with emotion and significance for her.
Having discovered much of her wedding inspiration on social media, Swetha says her guilty pleasure was scrolling through South Indian wedding accounts for hours on end! Swetha says that married life has been wonderful so far. She believes that not everyone finds their best friend in their partner, and that she got very lucky.
Kanakavalli has been Swetha's and her mum's favourite store in Chennai for the last few years. They love the unique kanjivarams, she says, and the brand has become the family's go-to destination for saris.
The friendly team and the beautiful collection at the Kingsley store were the best parts of the shopping experience for Swetha. She says that she instantly fell in love with her muhurtham sari and chose it within thirty minutes - and has no regrets!
A big thank you to Swetha for being a beautiful Kanakavalli Bride and sharing the story of her wedding with us. We wish her and Jayakrishnan a lifetime of love and laughter!
Wedding Credits -
Photography : Lightbucket Productions
Makeup : MakeupIbrahim
Decor : MarriageColours
Blouse : SruthiKannath
Find your own perfect match from our Valli Muhurtham bridal and trousseau collective online.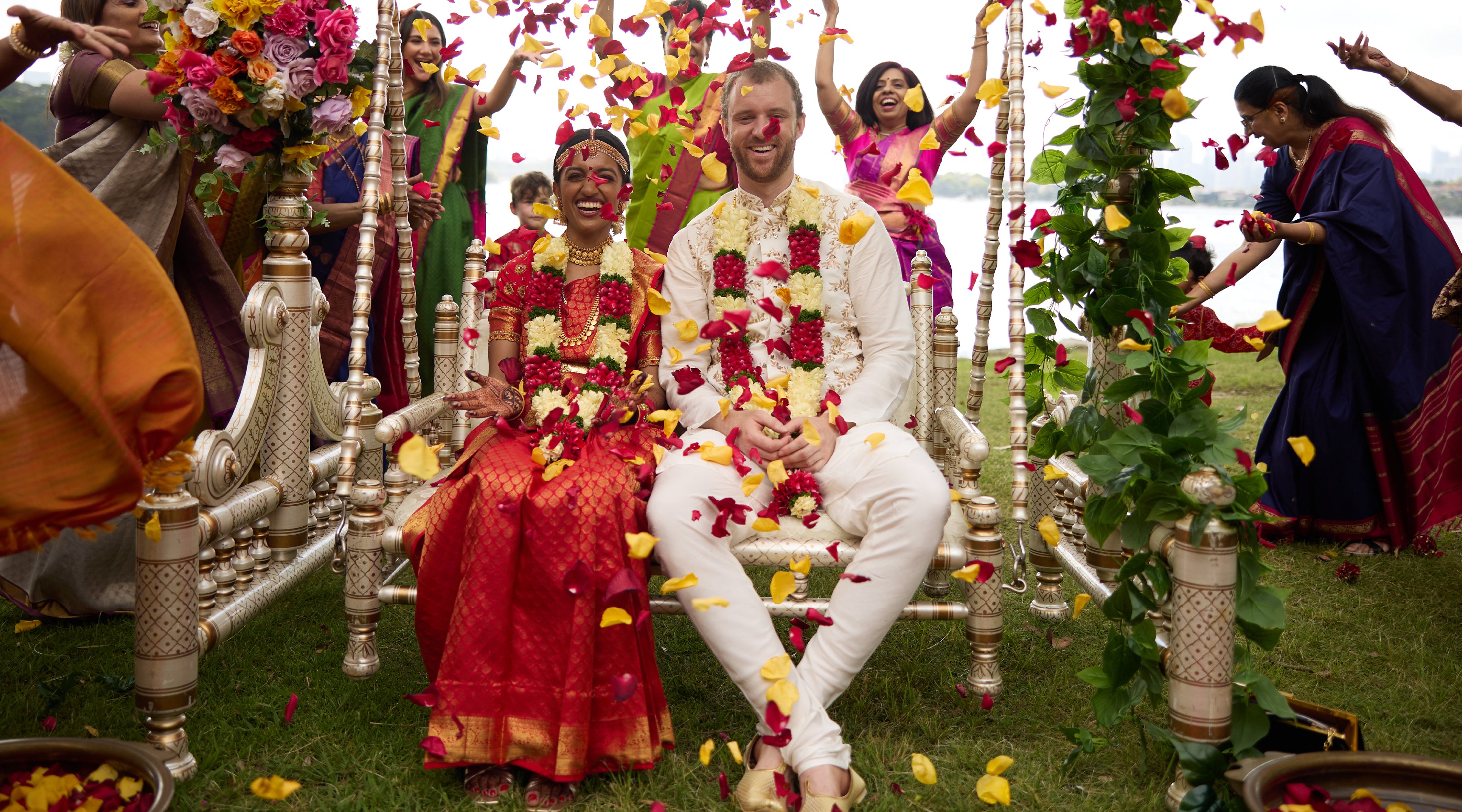 Samantha weds James Kanakavalli bride Samantha met James at a viewing party of the famous reality TV show 'The Bachelor,' where she and her friends got together to watch the premier. At the end of...
Read more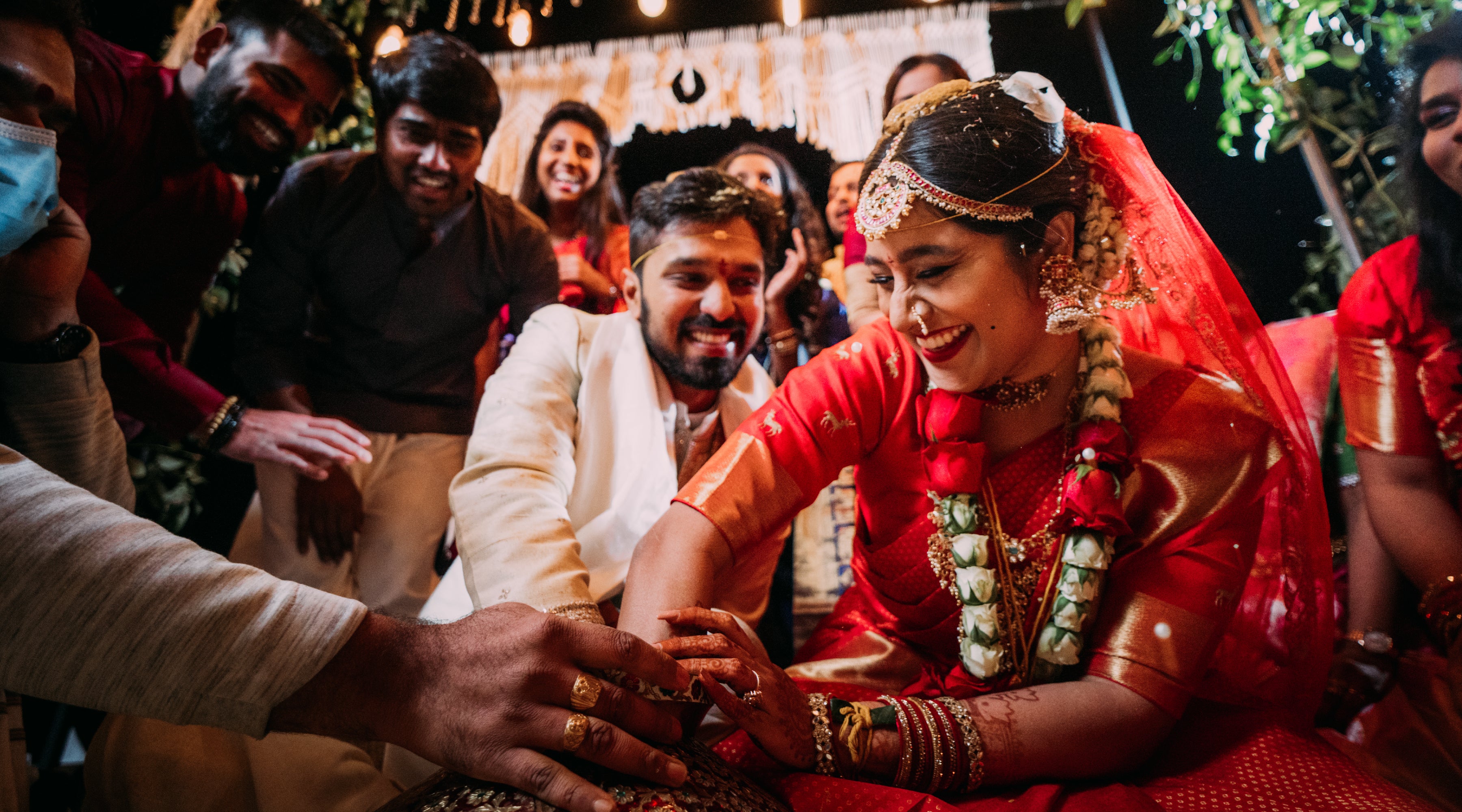 Poojitha weds Shiva Kanakavalli Bride Poojitha first met Shiva when a common friend of theirs was leaving for the US. They both happened to live in Bangalore and started hanging out, becoming grea...
Read more