Kanakavalli Bride : Mira

Mira weds Rahul
Mira and Rahul were introduced by a mutual friend on the first day of university. They were friends first, and after a year of hanging out together in the same friends circles, they started dating.
Seven years later, Rahul planned a surprise proposal at a park close to their university where he and Mira first met. Under the guise of taking her to a friend's birthday party, Rahul led her to an intimate and rustic picnic, set up with roses, candles, wine and a sign that said, "Will you marry me?" It was the perfect romantic moment, and of course Mira said yes!
For Mira, the best part about wedding planning was the fun involved in combining two cultures to make the event unique and memorable. Rahul is Sindhi and from India, while Mira is from a Sri Lankan Tamil background, so they made sure to include different traditions and ceremonies from both their cultures. Planning their wedding took 18 months, and both their families were involved at every step of the way.
The big wedding started with a Sangeet night of dancing with guests from India, the USA, the UK, Germany, Singapore and Canada who all came together to celebrate Mira and Rahul. This was followed by Mira's mehendi and Rahul's haldi ceremony, an intimate and joyful event.
Their wedding took place on a beautiful, sunny day, starting with Rahul's baraat on a white horse. The mandap was set against a lush garden, adorned with antique bells and pastel floral decor. Mira chose a subdued but glamorous bridal look, with a stunning Kanakavalli kanjivaram, paired with traditional and timeless jewels.
As Mira's bridesmaids walked her down the aisle, she saw Rahul smiling at her across the room. Once she reached the mandap, she says the two of them were totally oblivious to everything going on around them. The moment that Rahul tied the thali around Mira's neck as their families blessed them was a moment of realisation and one they will never forget.
Someone once told Mira that marriage is all about give and take, something she took to heart. But she also likes to believe that a happy wife = a happy life!

Both Mira and Rahul enjoy cooking, but Rahul's repertoire consists of amazing pizzas, while Mira makes everything else.
Kanakavalli was always at the top of Mira's list even before she began her search for her wedding sari. Living in Australia, she and her mum would often browse the website. Mira and her parents flew to Chennai for her wedding shopping and had just five days to do everything.
She found the perfect sari almost as soon as she entered the Kanakavalli store. Despite thinking that she would pick a traditional red sari, she ended up choosing a pink kanjivaram which really stood out from the rest.
A big thank you to Mira for being a beautiful Kanakavalli Bride and sharing the story of her wedding with us. We wish her and Rahul a lifetime of love and laughter.
Wedding Credits -
Photography: @Rolling_canvas_
Hair & Makeup: @Fareha_bridal_studio
Decor: @vip_decorating
Venue: @Miramaregardens
Mehndi: @Hennabymaziah
Find your own perfect match from our Valli Muhurtham bridal and trousseau collective 
online.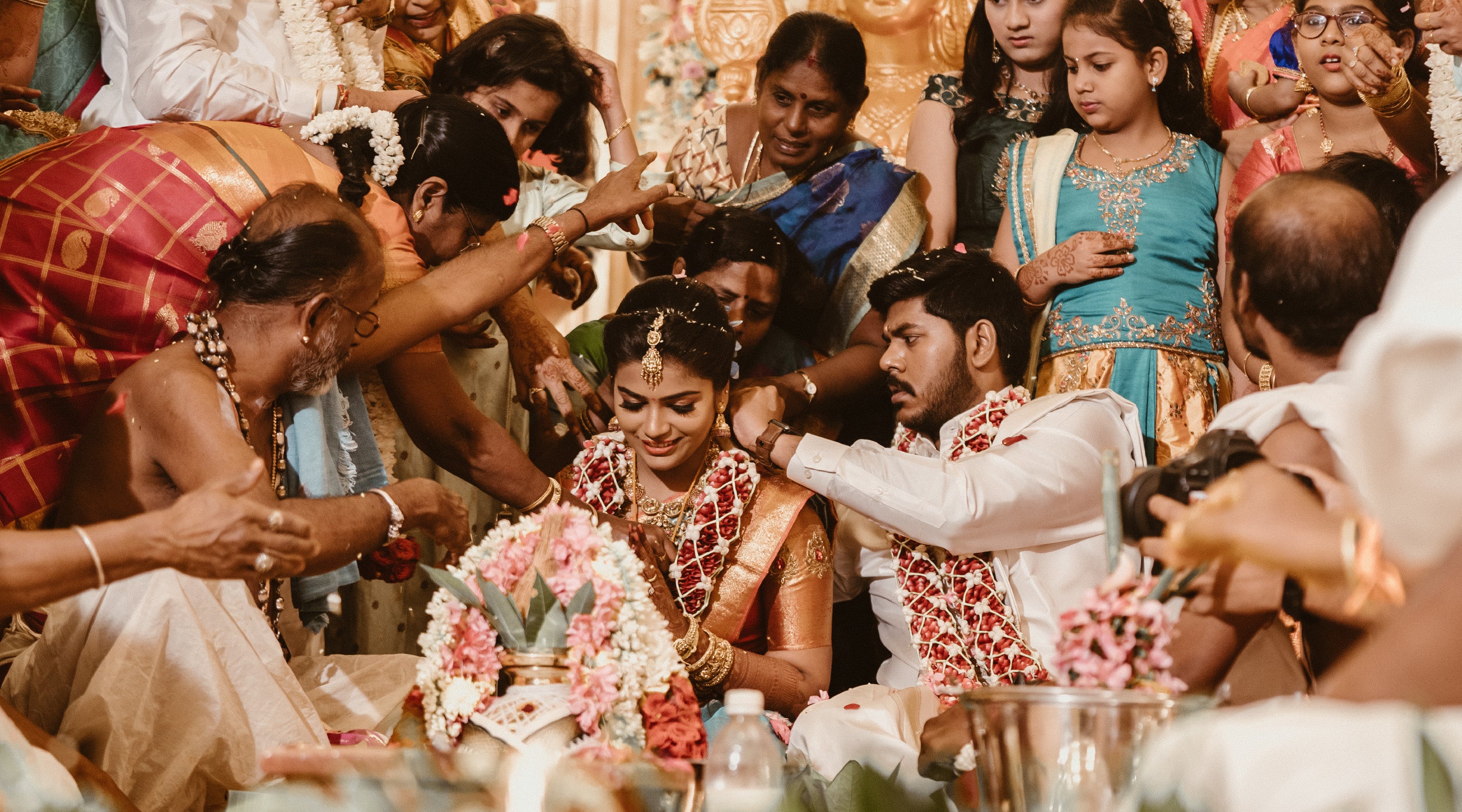 Vivitha weds Varshith Kanakavalli Bride Vivitha, who doesn't believe in love at first sight, met Varshith through a common friend. The two got along well and were soon close friends. Things betwee...
Read more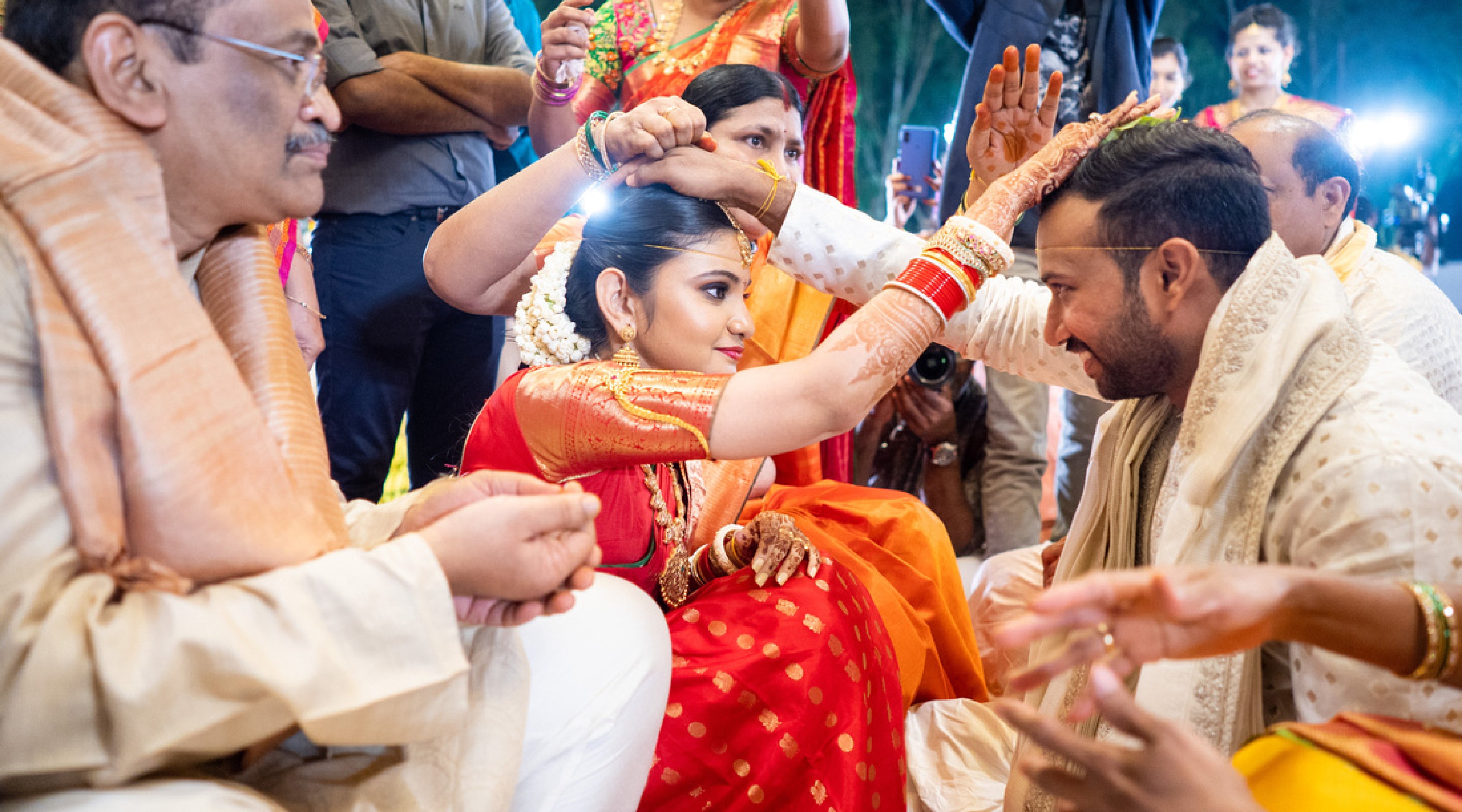 Gaayathri weds Ravi Teja Kanakavalli bride Gaayathri, who doesn't believe in love at first sight, got to know Ravi Teja gradually, over two and a half years. From barely being able to tolerate one...
Read more