Kanakavalli Bride : Aparna

Aparna weds Abhijith
Kanakavalli Bride Aparna and her husband Abhijith met while they were in the same year at college, studying to be architects. They had known each other for several years when Abhijith proposed to her at their college farewell party!
The couple chose to have a simple and traditional Nair-style wedding in Aparna's hometown of Aluva in Kerala. Nair weddings are short and sweet, just what they wanted. The decor included strings of classic marigold flowers in yellow and orange amid fragrant jasmine flowers.
Aparna says that choosing her outfits and picking out the wedding invitations were her favourite aspects of planning for her big day. Her husband designed their wedding invitations and this made them extra special. She wore a classic Kanakavalli kanjivaram in red - a bridal favourite - that went beautifully with her jewellery and decor.
The moment Aparna's husband actually tied the knot during their wedding ceremony is a moment that she will never forget, she says.
According to Aparna, Abhijith is the better cook and this is something she has enjoyed after the wedding!
While planning her wedding and her outfits, Aparna drew inspiration from her parents' wedding album. She loved her mother's beautiful bridal style and drew elements from that for her own look.
Aparna's father and one of his friends had heard of Kanakavalli and recommended the brand to her when she started shopping for the wedding. Aparna and her family travelled all the way from Kochi to Coimbatore to find her wedding kanjivaram at the Kanakavalli store there.
Aparna says the best part of her shopping experience at Kanakavalli was the patience of the team. She says Kanakavalli kanjivarams are simple and elegant, and she loves the combinations of colours and designs in the repertoire.
A big thank you to Aparna for being a beautiful Kanakavalli Bride and for sharing the story of her wedding with us. We wish her and Abhijith a lifetime of love and laughter.
Wedding Credits -
Photography: Palette Media Photography
Jewellery: Bhima Jewellers
Find your own perfect match from our Valli Muhurtham bridal and trousseau collective 
online.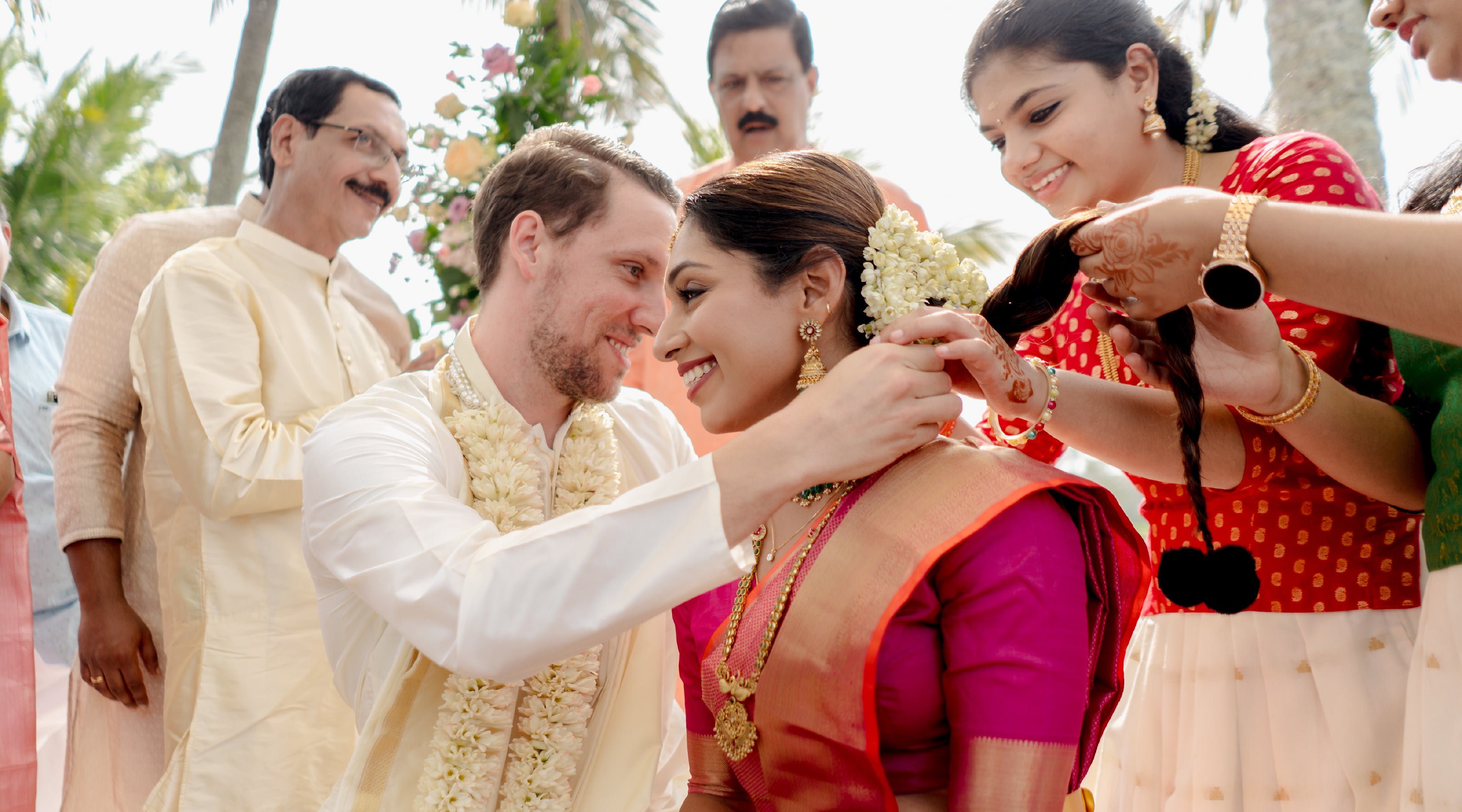 Divya weds Kenneth Divya and Kenneth first went on a sushi date in Chicago, followed by a night of arcade games. While they aren't a 'love-at-first-sight' kind of couple, they found a spark in eac...
Read more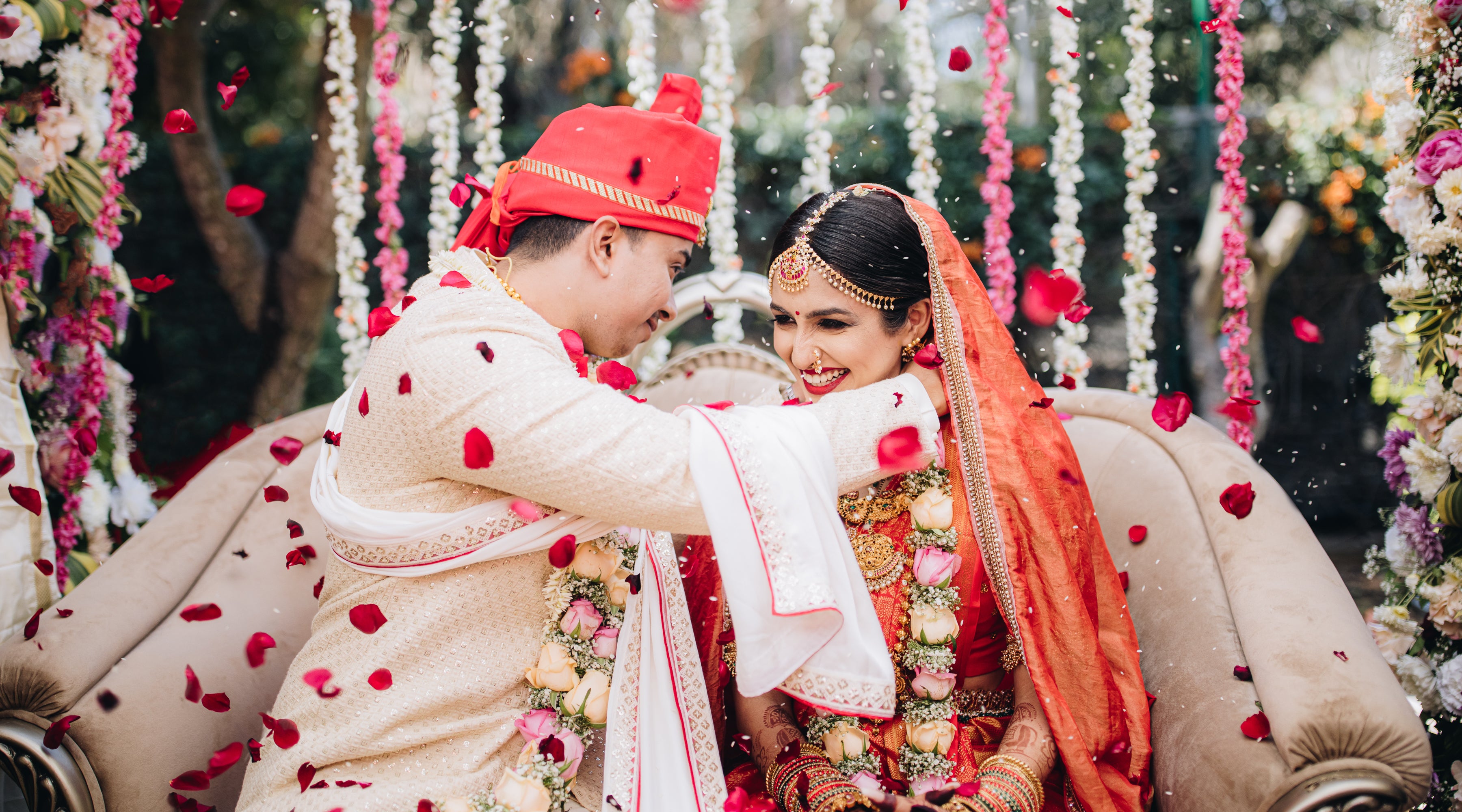 Minal weds Sagar Kanakavalli Bride Minal's husband Sagar works in the event industry in Bangalore, and she first saw him at one of his parties. She remembers thinking that he seemed like a nice gu...
Read more