Of warp, weft and coming together
In the context of classical dance, Bharatanatyam to be specific, a korvai is basically a dance sequence comprising two components. Korvais also find a place in the world of music, especially instrumental, and refer to structured rhythmic patterns that are usually a part of a performance, lending to it, a sense of grace and grandeur.
In the world that I belong to and am most familiar with, korvais signify an ancient and complex technique of weaving, the beautiful inter-play of the warp and the weft enabling a sari experience that celebrates the idea of perfect contrasts. Simply speaking, the korvai is used to connect the border with the body of a sari.
The result of this long-drawn, complex method of weaving requires two people to sit across each other on a three-shuttle loom. But the technique, collaboration and the throw of colours create a work of art that is a pure play of bold and striking contrasts in colours that are classic and classy at the same time. Along its course, thanks to market demands and the advent of technology, the korvai took a backseat. But fortunately, with the return of a revivalist air and with a renewed interest in all things craft and heritage, the korvai is steadily making a comeback, so much so, that people recognise a korvai kanjivaram, and come seeking it.
Over the years of being in the business of retail, I have also keenly observed how people respond to colours and how that factor is integral in the entire decision-making process. In the creation of contrasts in colours, the korvai has an important role to play, allowing weavers and designers to explore a range of possibilities that produce works-of-art that continue to celebrate a tradition called kanjivaram. Striking korvais in the kanjivaram include the ever-green mustard with a blue border, black body with a red chilli border, a parrot green body with a pink border… or the one I'm wearing today as I write this column – an ice blue body with a bright orange border! Combinations that are near impossible without the intervention of a korvai…
- Ahalya S 
Explore Kanakavalli's 'Korvai Connect' collective here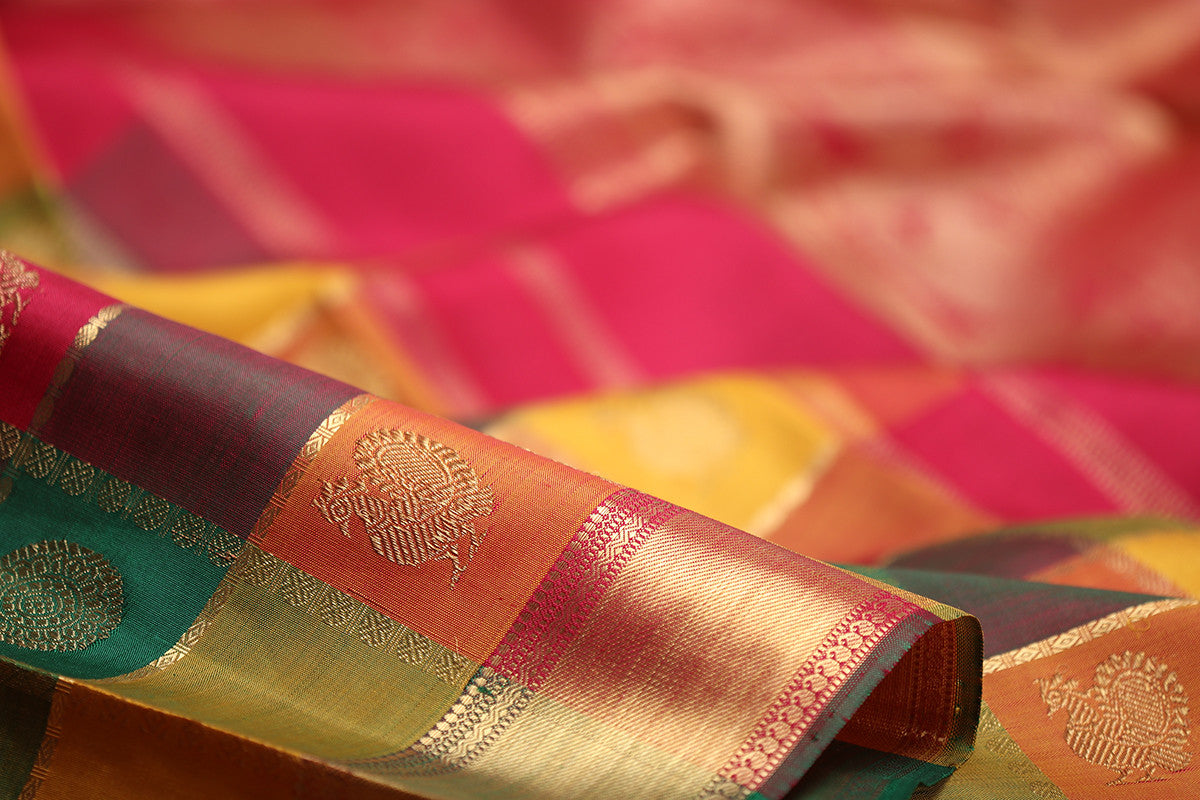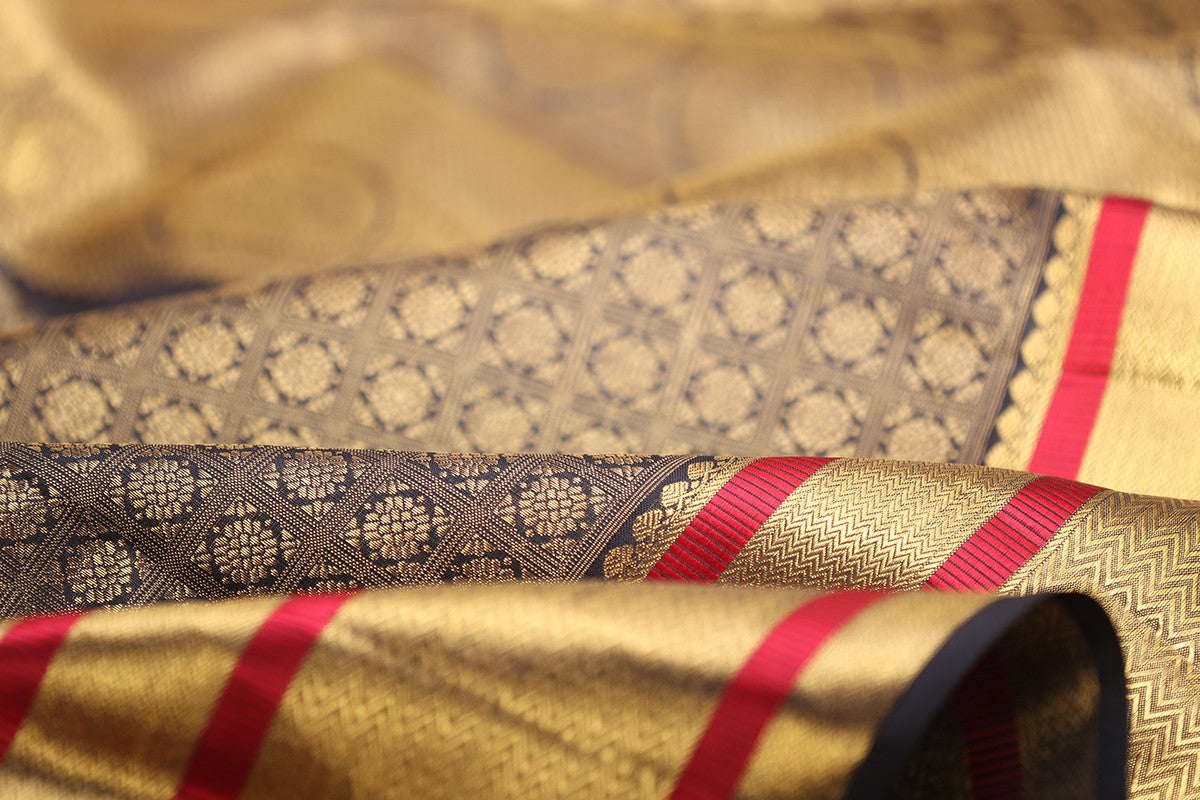 A Note From Ahalya
On my side of the Vindhyas, the colour black isn't exactly auspicious. Yet, it occupies pride of place on certain very important occasions in the life of a woman. The Seemantham ceremony, for insta...
Read more