Kanakavalli Bride : Abinaya

Abinaya weds Ragavendran
In the Kanakavalli Brides series, we feature beautiful brides who chose Kanakavalli for their special days, sharing the stories of their weddings with you.
As a dental student, Abinaya would attend conferences and camps at colleges across Chennai. On one such occasion, a terribly sunny day, she was exhausted and longing for a drink of water when she saw a boy running towards her with a bottle of ice-cold water in his hands. Delighted, she reached out to thank him only to realise that he was actually running past her to catch a basketball! Embarrassed at first, Abinaya ended up chatting and laughing with Ragavendran, and they realised they had actually met before.
Abinaya and Ragavendran had been friends for four years when her parents decided it was time to find her a husband. So one evening, she opened up to her father and asked if he would meet Ragavendran to see if he would be a suitable groom. That's how it all began, and that's how Abinaya ended up marrying her best friend. She says that this was the best decision she ever made.
The wedding was truly a family affair, with every member of the couple's families being involved in the planning and decision making. At first, Abinaya and Ragavendran wanted a small gathering, but eventually the wedding grew more elaborate and the guest list grew much longer.
Abinaya always wanted a December wedding, and she was most excited about her Mehendi and Sangeet evening. They danced all night long, and she got to spend quality time with all her friends and cousins. The most exciting part of the wedding (apart from getting to marry her closest friend), Abinaya says, was being able to take her heavy garland off after five hours of bearing its weight with a smile plastered on her face at the reception!
For her reception, Abinaya chose a gorgeous off white kanjivaram from Kanakavalli with classic patterns and a korvai border. Kanakavalli has been Abinaya's go-to sari destination since before the wedding; her whole family loves to shop there. On some days, she says, she has driven down to the Kingsley store just to explore a new collection, and to enjoy the coconut water and refreshments! Abinaya tells us that she loves how much effort the staff takes with every single customer. "The Kingsley store is so quaint and beautiful with this wonderful feeling of luxury," she adds.
A big thank you to Abinaya for being a beautiful Kanakavalli bride, and for sharing the story of her wedding with us! We wish her and Ragavendran a lifetime of togetherness.
Wedding Credits -
Photography: Chennai Wedding Photographers
Make Up: Kabooki MUA and BeautyMaven
Find your own perfect match from our Valli Muhurtham bridal and trousseau collective online.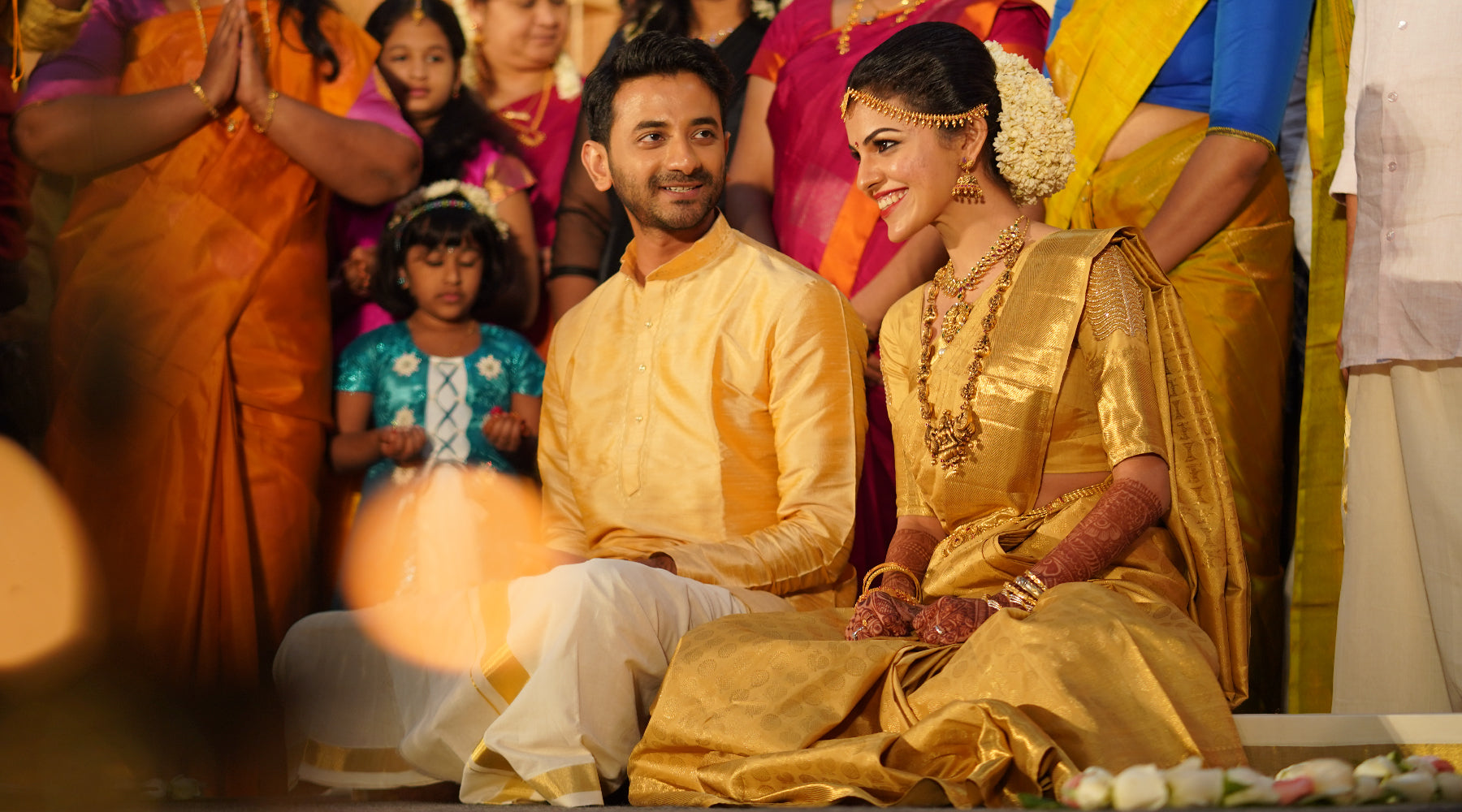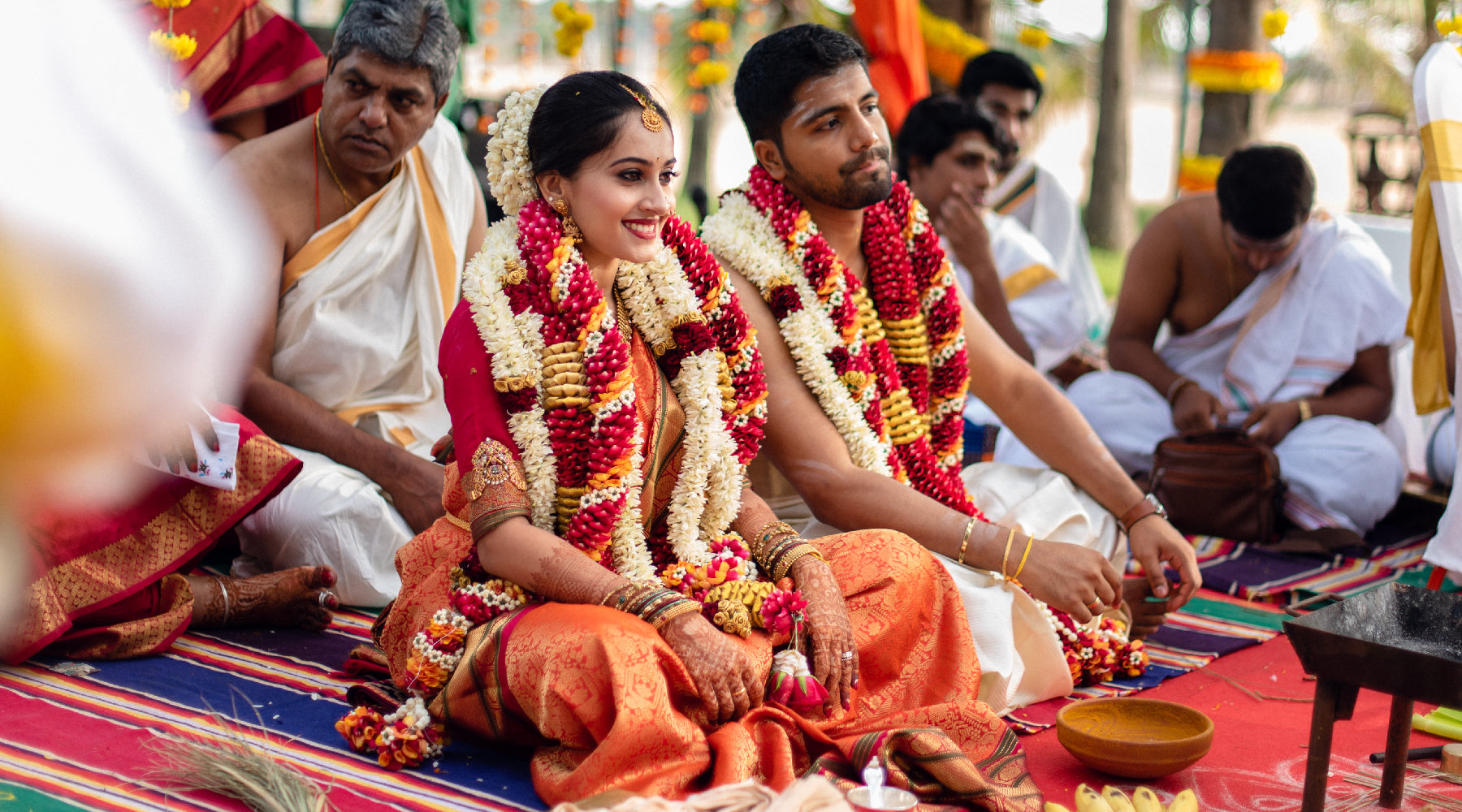 Anjanah weds Aditya Kanakavalli Bride Anjanah was a fan of Aditya's music for years before she was introduced to him by a common friend. She lived in New York and he in Los Angeles, and they spoke...
Read more