It's not all about the zari!
Zari, and people's obsession with it, got me thinking about how we, as a community, and perhaps a culture, are obsessed over the idea of material. And that material unfortunately has become the prime determinant of price. And this is particularly true in the two worlds that I inhabit – saris and jewellery. In both these industries, the quality of the material is almost the singular criterion for determining value. However, there's a lot more than what meets the eye.
Let me break it down a little for you; if you wanted to have a wall in your home painted, you'd have a local painter do the job, right? Surely, the cost of the paint would be more than the cost of labour. Now, imagine you were at an art gallery and wanted to buy a painting for that same wall. Surely, the cost of that piece of art would be bundled with intangible values like concept, artistry, process, experience, et al.
The thing is, the kanjivaram is like that. The zari is not merely the weaving of a fine line of silver metal or in the current context, the coming together of a core of silk with silver wrapped around it, to lend it a sparkle and sheen of its own. The zari, and the kanjivaram, are creations of art – seamlessly weaving into their very aesthetic, an array of intangibles that we often tend to take for granted. The kanjivaram is a craft, the coming together of skill with painstaking hours spent in meticulously weaving science in a way that the result is art.
It's time we stop obsessing over what we tend to think determine price and start paying homage to a craft that has stood the test of time. It's time also that we take cognisance of the fact that we, as consumers, have an important and an intelligent role to play in the growth of the industry. Our choices maketh the market! We better make our decisions, a bit consciously, and deliberately!
Recently, Kanakavalli introduced a range of beautiful kanjivarams which eschew the traditional zari use for silken thread designs. We feel the beauty of this craft, and the skill in its design and execution stands up just as beautifully in this interpretation of the kanjivaram, and hope you do too. 
- Ahalya S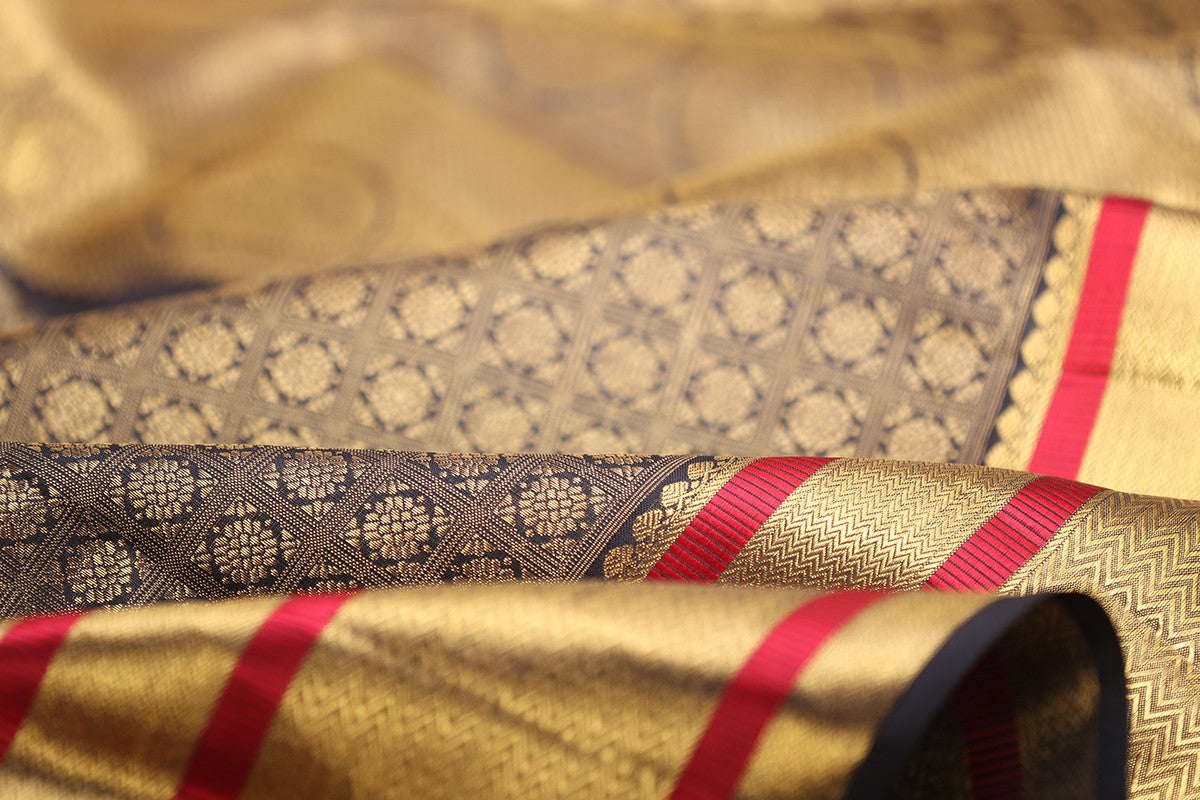 A Note From Ahalya
On my side of the Vindhyas, the colour black isn't exactly auspicious. Yet, it occupies pride of place on certain very important occasions in the life of a woman. The Seemantham ceremony, for insta...
Read more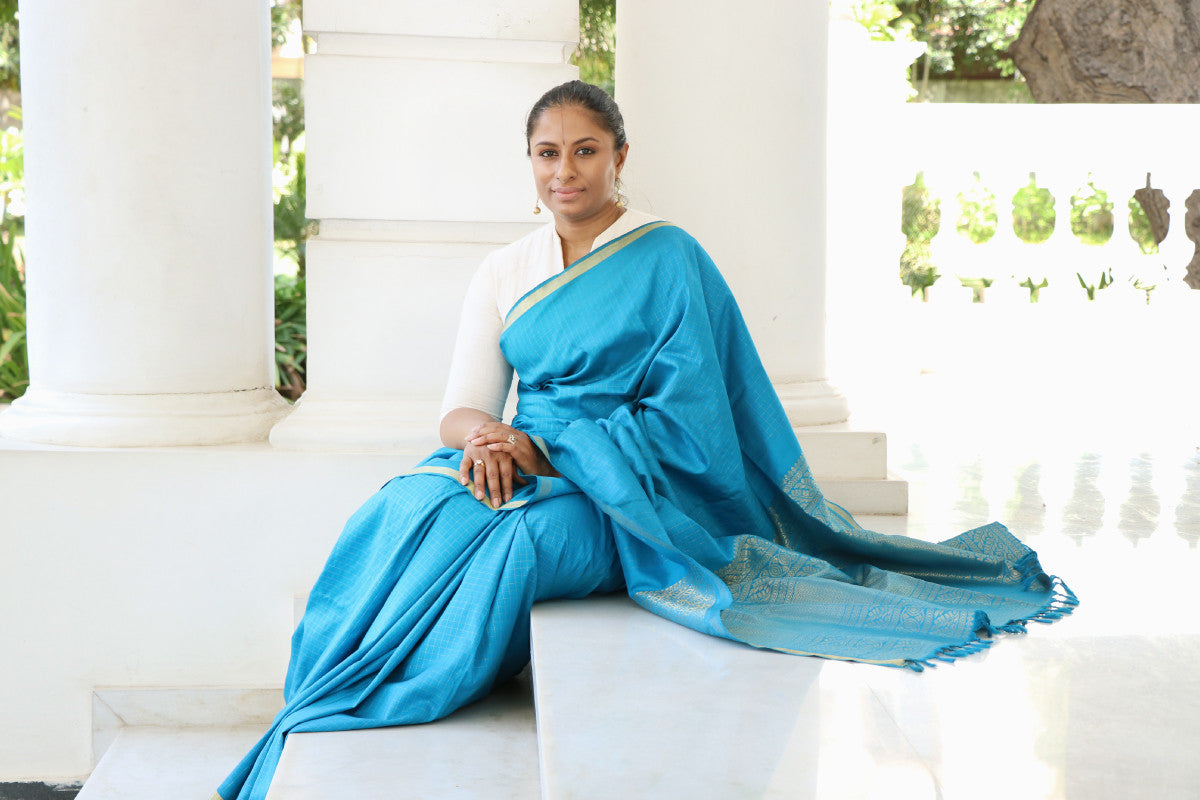 A Note From Ahalya
Nearly 24 years ago, just as I turned 16, my mother bought me a kanjivaram sari – a copper sulphate blue with fine zari all over its body and a thin border. They say that every kanjivaram is a seam...
Read more