Navratri Colours
The season of celebration is upon us, and Kanakavalli is taking you through the nine days of Navratri with a special colour curation. Each day of the festival is dedicated to one of the avatars of the Goddess, and the colour she is associated with.
Discover the colours as they unfold on our social media channels, and shop Kanakavalli's Navratri colour curations right here.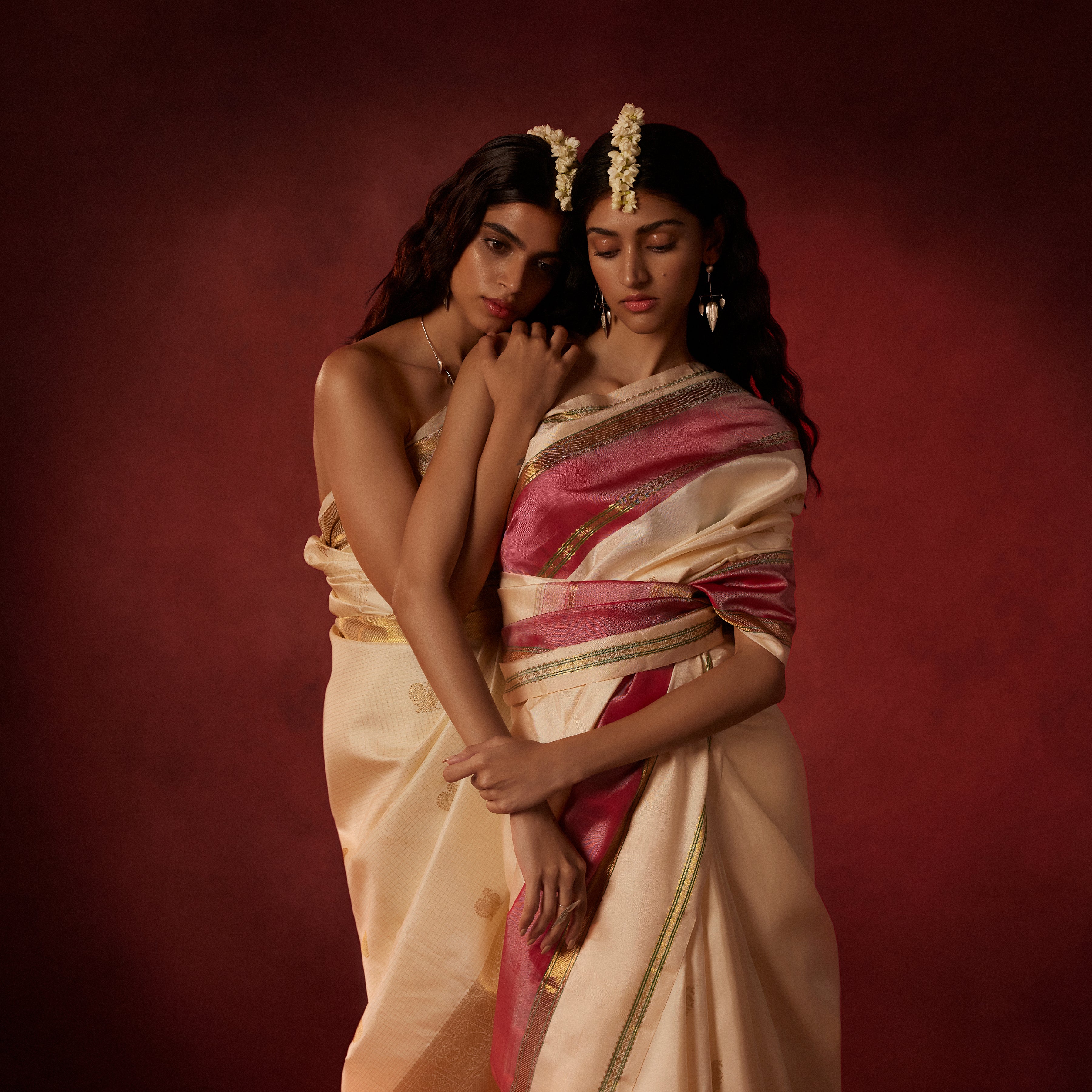 Day 1
PRATIPADA: WHITES
On Pratipada, the first day of Navratri, our festive curation turns to shades of white on the kanjivaram.
Explore Pratipada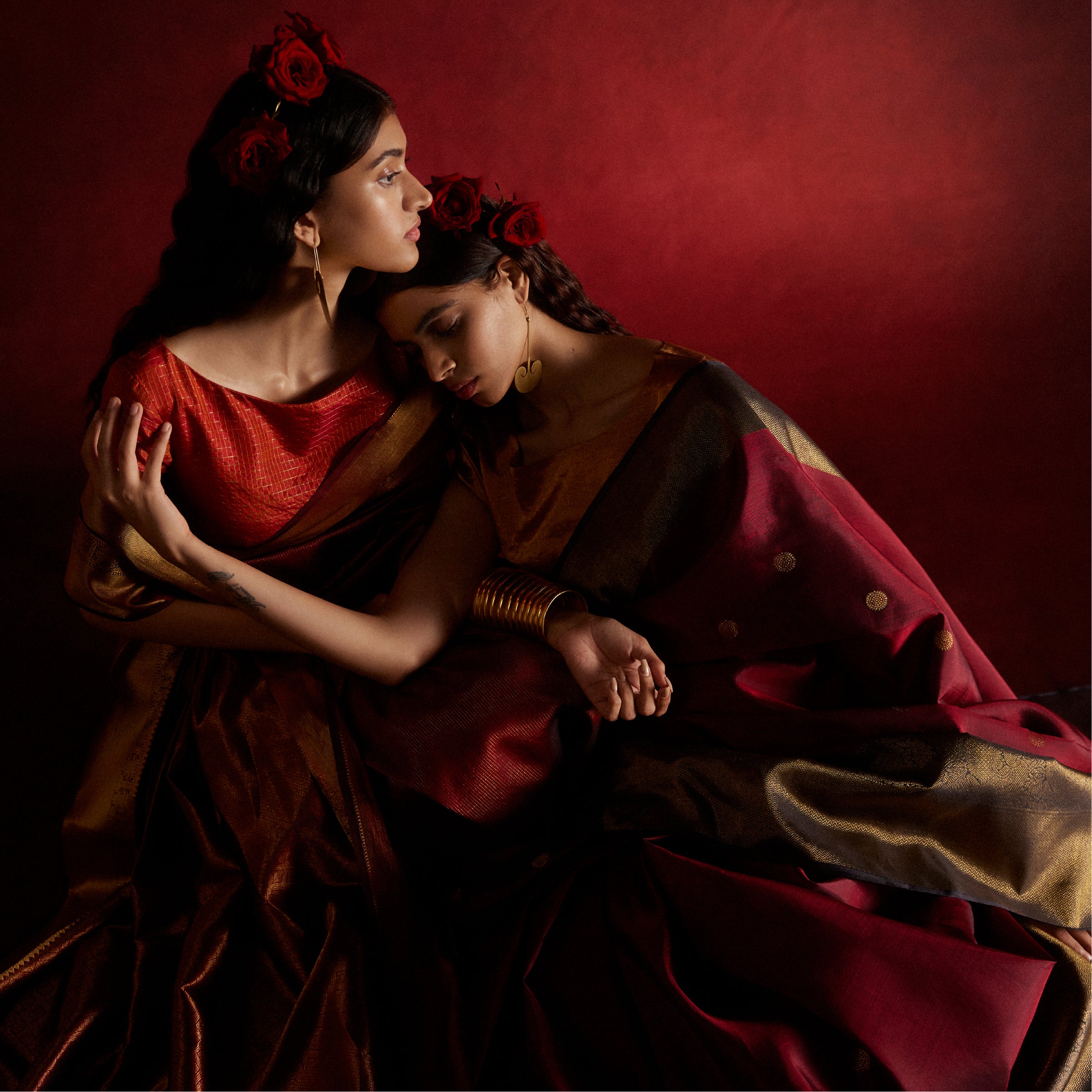 Day 2
DWITIYA: REDS
For Dwitiya, day two of the festival, the colour in focus is red, encompassing fiery shades of scarlet, crimson and vermillion on the kanjivaram.
Explore Dwitiya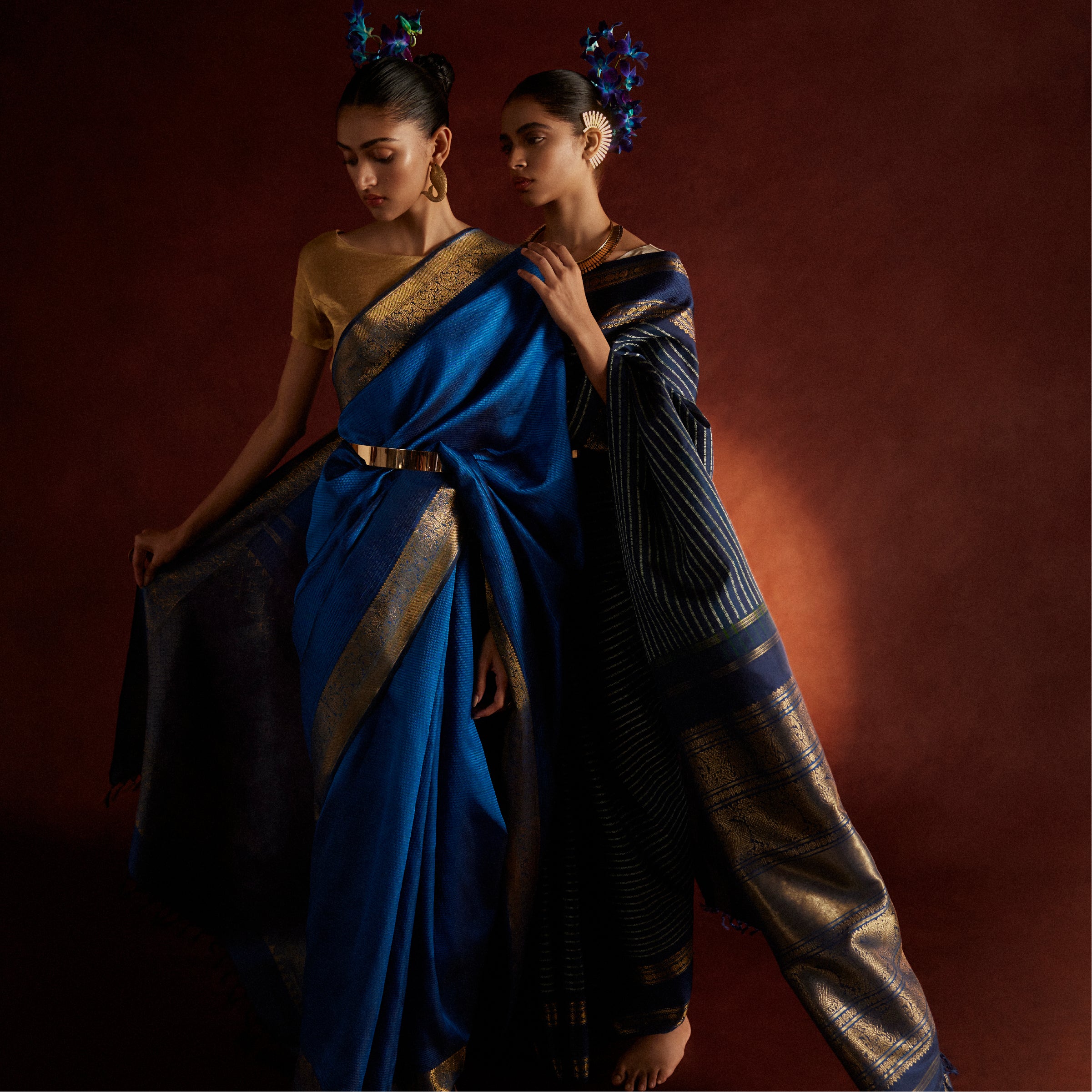 Day 3
TRITIYA: BLUES
For the third day of the festival, Tritiya, our colour curation brings you exquisitely embellished kanjivarams in shades of blue.
Explore Tritiya
Day 4
CHATURTHI: YELLOWS
Discover a palette of joyful yellows in our festive curation for Chaturthi, the fourth day of Navratri
Explore Chaturthi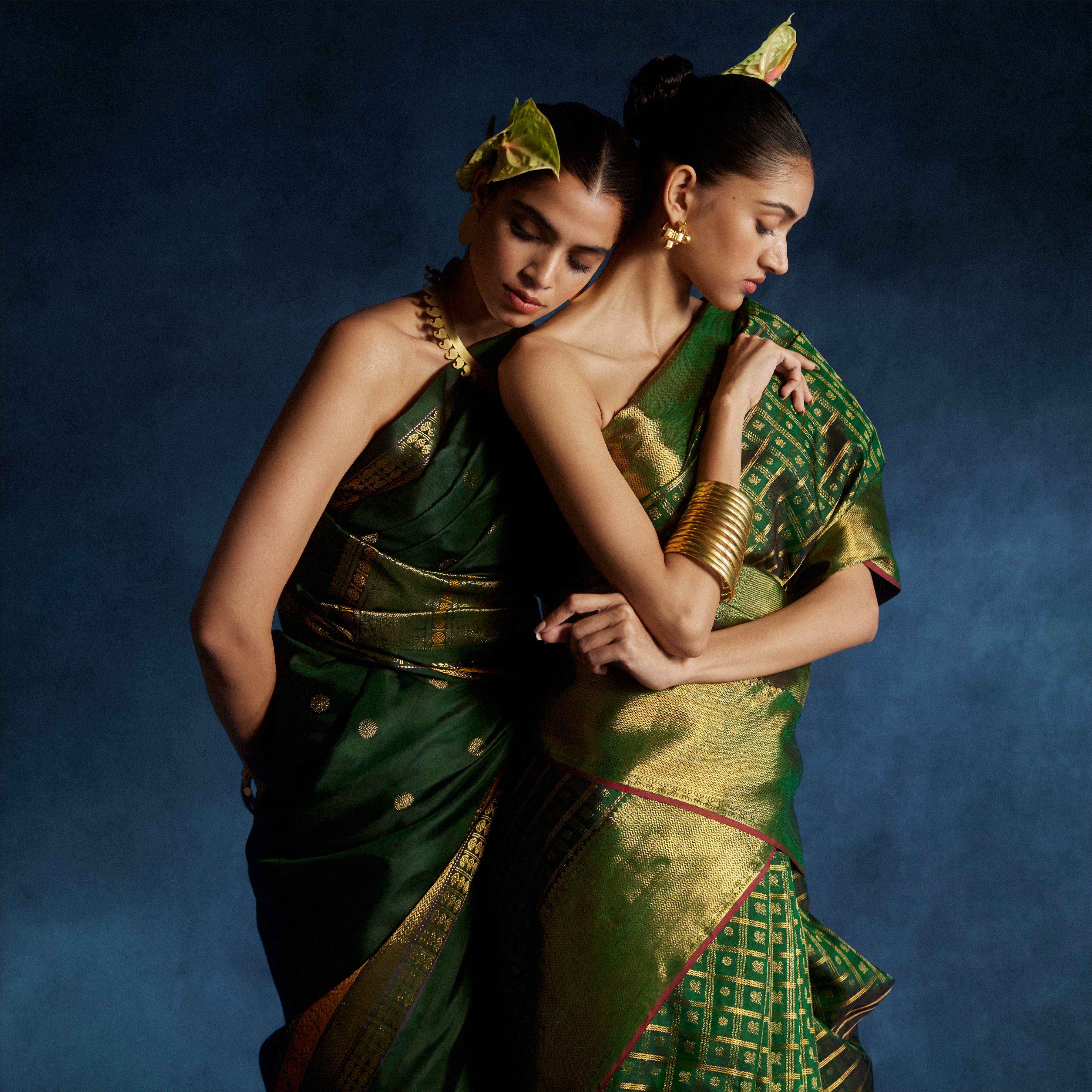 Day 5
PANCHAMI: GREENS
The fifth day of our Navratri colour curation spotlights a palette of greens that are lush on the kanjivaram
Explore Panchami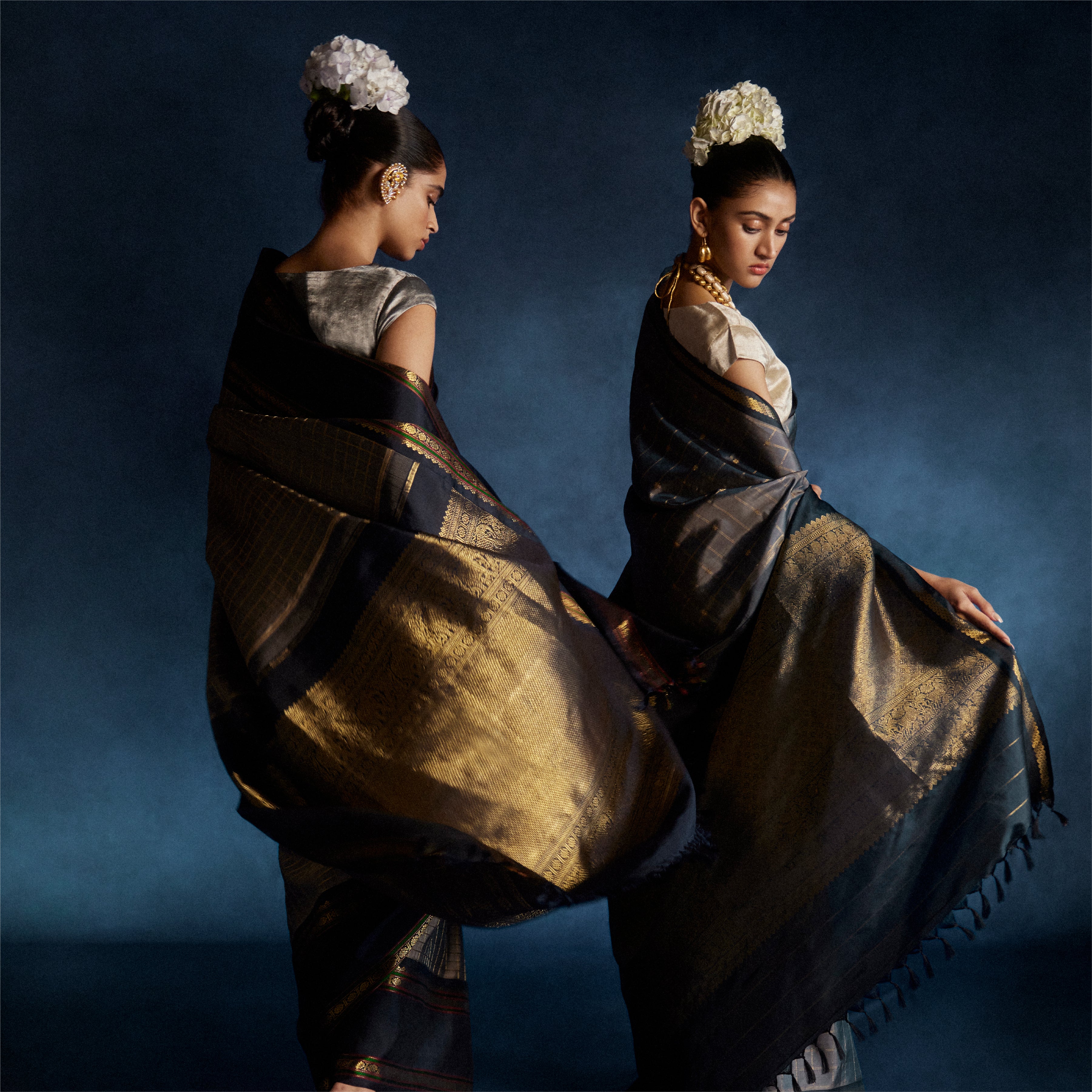 Day 6
SHASHTAMI: GREYS
A selection of exquisite kanjivarams in a palette of greys comes into focus on Shashtami, the sixth day of Navratri
Explore Shashtami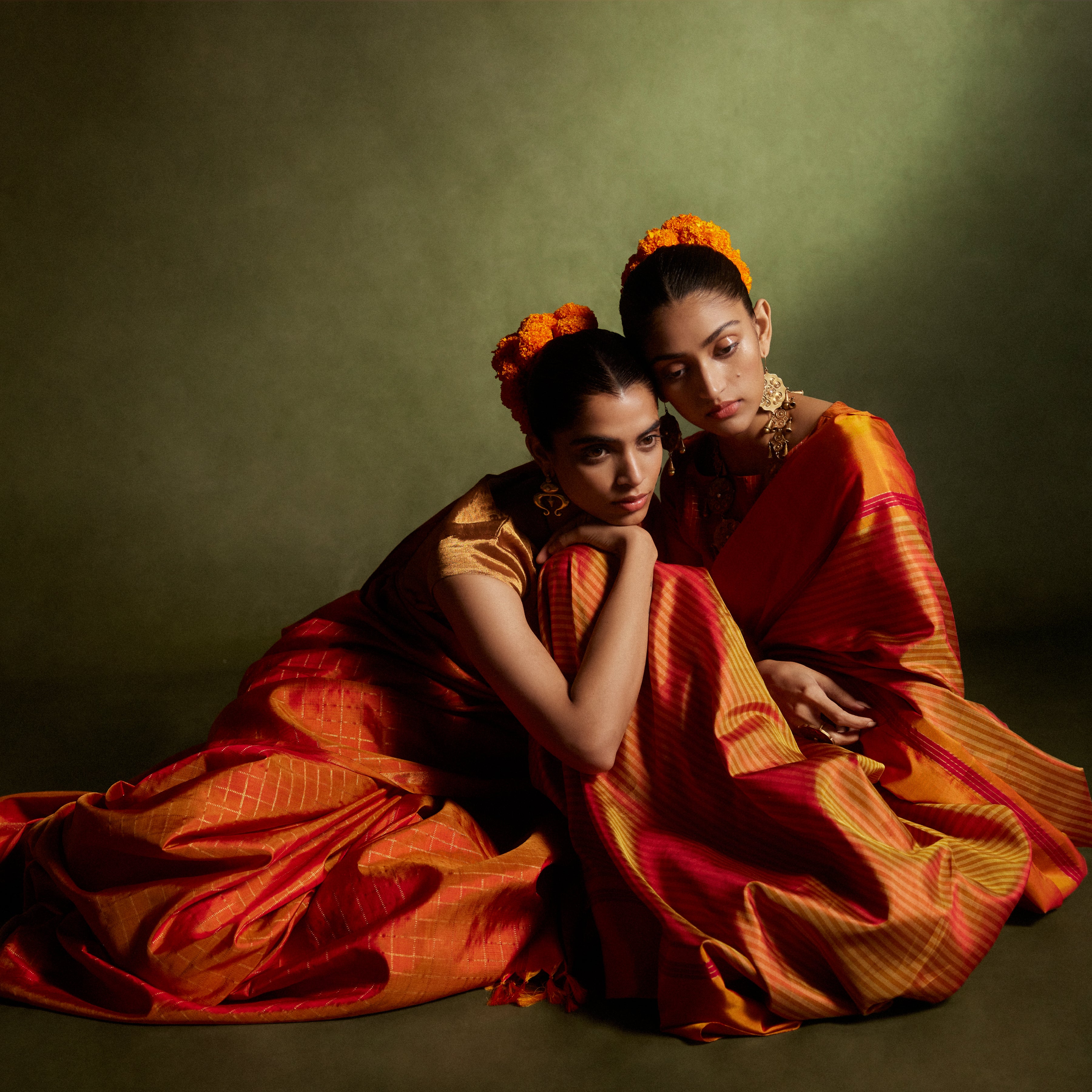 Day 7
SAPTAMI: ORANGES
A curation of kanjivarams in shades of orange, symbolising energy and joy, for the seventh night of Navratri
Explore Saptami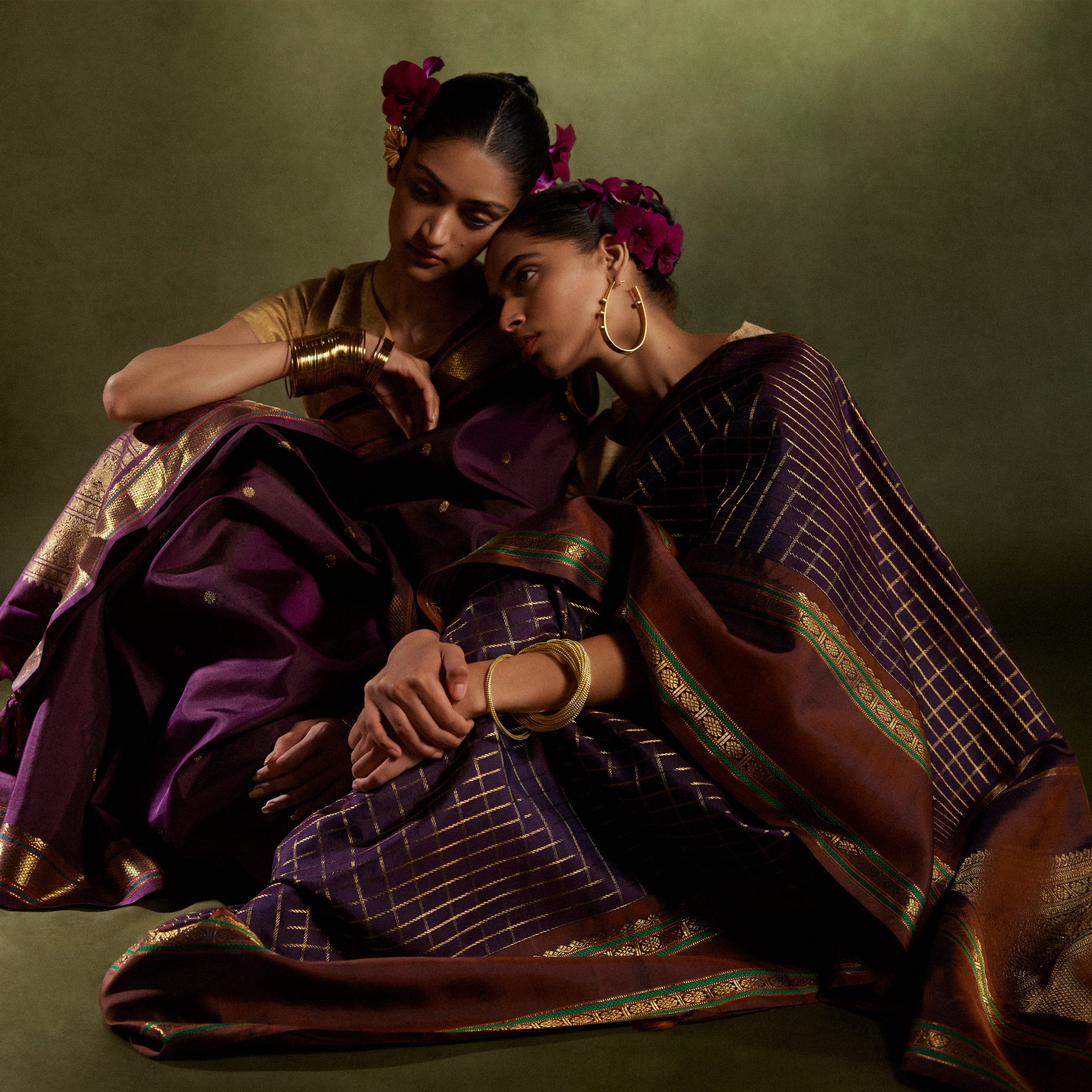 Day 8
ASHTAMI: PURPLES
Shades of purple come to life on the kanjivaram for Ashtami, the eight day of festivities
Explore Ashtami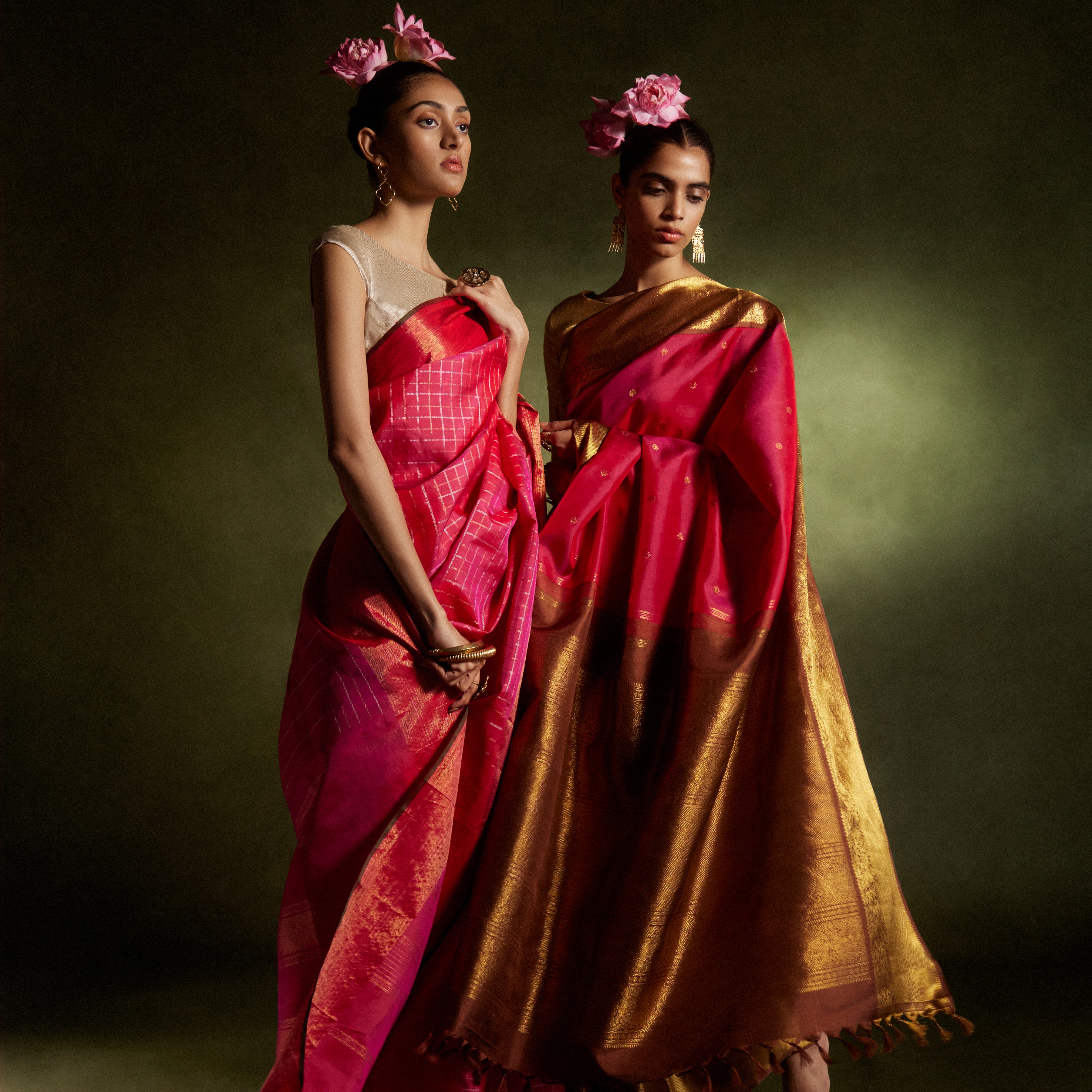 Day 9
NAVAMI: PINKS
A festive selection of kanjivarams in joyful shades of pink for Navami, the final day of Navratri celebrations
Explore Navami